If you keep putting off that dream holiday because of all the things that could go wrong then fear not! Below is a list of some of the most common travel mishaps and how you can survive through them.
Airports/Baggage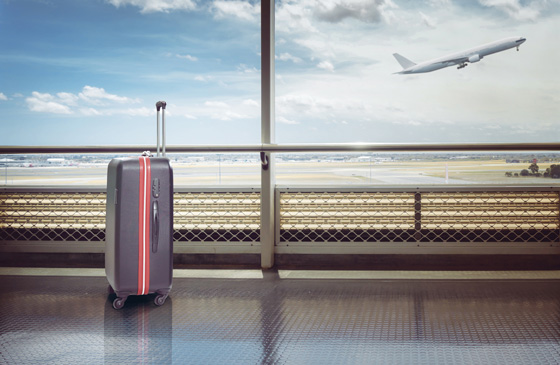 1. Airline Lost Your Baggage
The solution: Report lost baggage to your airline immediately. If you've taken out travel insurance, check with your insurer about whether you're covered. Also check with your airline about possible compensation for necessities in the meantime.
The prevention: Invest in high-tech luggage tags, check in early and keep a copy of your itinerary in the luggage. Check you're not underinsured for the value of your luggage's contents.
Monica's Luggage Misfortune

"My luggage was once incorrectly tagged and sent to another country. I spoke to an airline representative at the airport who gave me $100 to buy emergency supplies and clothes until my bag was located, however since my bag was not located for 4 days, I had to spend my own money replacing clothes for my 2 week holiday. At the end of my holiday, I claimed my shopping expenses to replace clothes on travel insurance and was reimbursed to the cap."
2. Damage to luggage contents after flight
The solution: As soon as damage is discovered, report it to the airline immediately to make a claim.
The prevention: Wrap fragile contents in bubble wrap and let check-in staff know if the contents of the luggage are fragile. Always keep receipts of fragile purchases.
3. Forgetting to apply for a visa on time
The solution: Check with your destination's foreign mission (consulate, embassy or high commission) to see if it offers visas on arrival or at short notice. If not, call your airline to rearrange your departure.
The prevention: Check Smart Traveller for the visa requirements of your destinations (including stopovers) in advance.
4. Arriving At The Wrong Airport
The solution: Try approaching the information desk and explaining the situation to them. The best-case scenario is that they will transfer your flight, and the worst-case scenario is paying extra and going on the standby list.
The prevention: Go to the right airport in the first place!
Megan's Airport Mistake

Megan was on her way to Heathrow Airport to fly from London to Rome. When she reached the departure lounge, she noticed her flight wasn't listed on the departure board. Turns out, her flight was actually from Gatwick Airport and there was no way she was going to make it on time.
"We headed straight for the British Airways information desk to explain the situation, and were fortunate enough to transfer our flight without incurring extra fees," Megan told Fast Cover. "We requested to be put on the standby list for the next flight to Rome leaving Heathrow and, by some miracle, two people cancelled, freeing up a couple of seats."

Source: Fast Cover
To assist you with comparing travel insurance products for a single person travelling to Japan, we have formulated a table that highlights products that are currently on offer in the market with links directly to the providers website. Sorted by our star ratings (highest to lowest).
Flights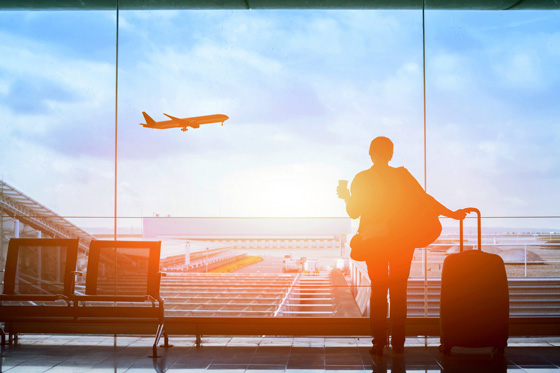 5. Missing Your Flight
The solution: Talk to the airline about a possible replacement flight. Check with your travel insurer as to whether it is covered.
The prevention: Arrive at the airport between 1 and 2 ½ hours before your flight. This includes taking into account traffic to the airport.
6. A Crying Baby On Plane
The solution: Ask airline staff for earplugs or make use of the airline-provided earphones and drown out the screams with music.
The prevention: Pack noise-cancelling headphones or earplugs in your carry-on. Avoid choosing seats near the airline bassinets or lavatories.
Regina's Noisy Experience

"I was on a flight from Australia to New Zealand when a baby in the row behind me began to cry. The mother was proactive and immediately began to hand out foam earplugs to people sitting nearby while she calmed the child. Fortunately, I had also packed noise-cancelling headphones and didn't need to use the earplugs, returning them to the mother when the baby stopped crying."
Hotel Bookings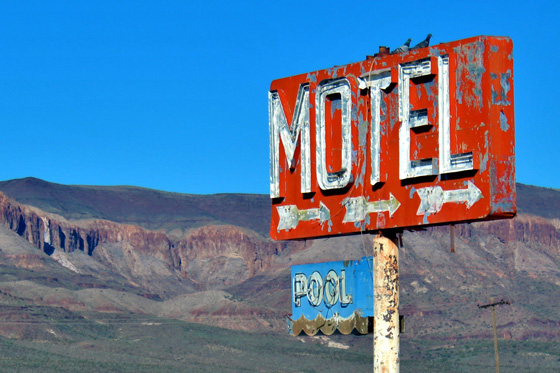 7. Having To Stay An Extra Night
The solution: Contact the hotel and see if they can squeeze you in. Otherwise, websites like Lastminute.com.au are great for Aussies travellers with prices in AUD.
8. Your Room Was Broken Into
The solution: Talk to your travel insurer about what's covered under your policy and inform the hotel of the break in.
The prevention: Double check the doors and windows have locks on them and put your suitcase in a concealed place.
9. Hotel Room Has No Safe
The solution: Put all your valuables (wallet, passport, travel cards) in a small satchel bag and keep them on you at all times, even to sleep.
The prevention: Double check with the hotel before booking about the possibility of a safe in your room.
Culture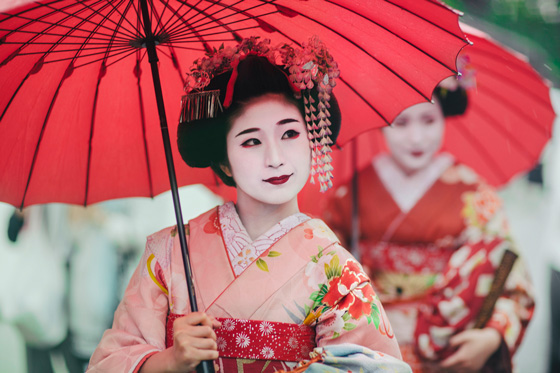 10. There's A Language Barrier
The solution: If you own a smartphone, download a translation app to help with ease of communication.
The prevention: Learn a few basic words before you leave for your holiday so you're not stuck.
11. Getting Lost In A Strange City
The solution: Find the nearest train/bus station which should have a clear map of the city, or if you feel safe enough, ask a local for help.
The prevention: Always carry a map on your person. Web maps on your phone can quickly deplete your data, so if possible pre-download maps in the areas you'll be travelling.
12. Someone Misinterpreted Your Hand Gesture
The solution: Apologise, explain your background, and hope they forgive you.
The prevention: Learn about the different expectations and customs of the country you're travelling to before you arrive.
Broken Bones

Josh was staying in Israel when his three-year-old son fell off the bunk bed and broke his arm. The admin staff at the hospital didn't speak a word of English, and he only knew basic phrases in Hebrew. "They effectively said they wouldn't look at him until I had paid almost AU$1,000 upfront," Josh told Fast Cover. "Fortunately, after four hours we had a cast on his arm, and even more fortunate was the fact that this was covered by travel insurance so we weren't out-of-pocket for the medical expenses." Josh said it helps to have Google Translate and to know the location of the nearest hospital before an emergency happens.

Source: Fast Cover
Illness & Injury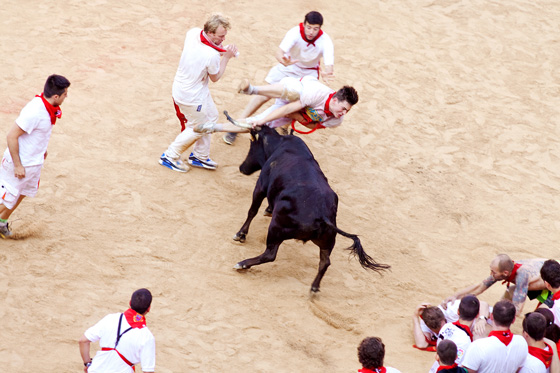 13. You Got Food Poisoning
The solution: Go to a pharmacy for fast treatment. If you aren't feeling better within a couple of days, seek medical help.
The prevention: Go to food places where lots of people, especially locals, are eating and clean your hands with sanitiser before every meal. Don't drink tap water (including ice) in developing countries. Use bottled water when brushing teeth. Get the recommended vaccinations for your country.
Michael's Street Food Strife

Michael was sick for a week of his trip after eating some street food in Myanmar. After trying to let his body recover on its own, he went to the pharmacy to get something to help. "As soon as I did do that, I recovered quite quickly," Michael told Fast Cover. "Even in developing countries like Myanmar, pharmacists are well trained and know exactly what to give you in these kinds of situations."

Source: Fast Cover
14. You've Run Out Of Medication
The solution: Find the nearest doctor or pharmacist and they will tell you what to do next.
The prevention: Often pharmacies in Australia can dispense more than one repeat of medication at a time if you're going on holidays.
15. You Got Injured On Holiday
The solution: Be aware of your nearest hospital at all times and prepare for the worst but expect the best.
Harrison's Snow Stunt

Harrison travelled to Canada in 2013 and injured his back in a snowboarding accident. This left him unable to walk for three days. While Harrison had taken out travel insurance for his trip, he hadn't added on snow cover, which meant he had to pay in full for any medication or appointments he had whilst overseas. He also didn't receive compensation for the cost of the ski pass. "I bought my 10-day ski pass, and literally used it for one day," Harrison said. "I was also offered insurance on it for about $20 or so extra so you're able to get a refund for things like injury, but I said no, then literally the next day I stuffed my back."
Stolen Items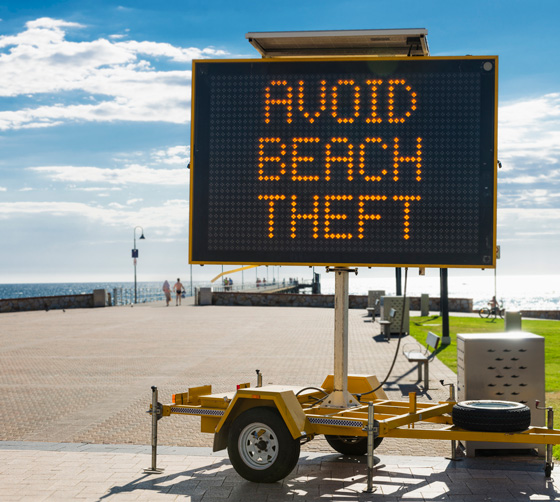 16. Your Passport is Stolen
The solution: Remain calm and notify the police. Got to the nearest Australian Embassy which will issue you with a temporary passport. Check with your travel insurer about whether your policy covers the cost of a new passport.
The prevention: Buy a small lockable satchel and keep it under your clothes and on your person at all times.
James' Passport Nightmare

James had his passport stolen out of his pocket in a busy market in Bankgkok. "I was in a crowded aisle and kids were blocking the way, which is how they distracted me," James told Fast Cover. "I had to go to the tourist police office and fill out a declaration. This was all on a weekend so I couldn't go to the Australian embassy yet. On the Monday, I went to the embassy and filed a stolen passport claim, and they ordered a temporary passport which I could pick up in three days."

Source: Fast Cover
17. Stolen Belongings
The solution: Notify the police or the relevant authorities. When repurchasing the items, make sure you keep all your receipts so you can make a claim with your travel insurance company.
18. Stolen Credit/Travel Card
The solution: Contact your bank and get them to cancel your stolen card. Ask them about the possibility of sending a replacement.
The prevention: Have a backup money card or cash in a different place to the one that was stolen e.g. in your hotel room.
To assist you with comparing travel insurance products for a single person travelling to USA, we have formulated a table that highlights products that are currently on offer in the market with links directly to the providers website. Sorted by our star ratings (highest to lowest).
Finance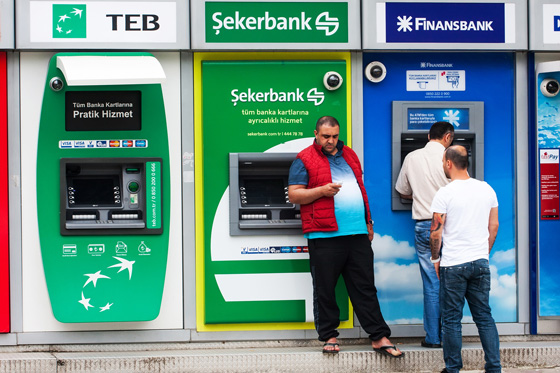 19. Using An ATM In A Dodgy Neighbourhood
The solution: Ensure no-one can view your screen, cover the keypad with your hand, safety in numbers, and put the money away immediately, don't stand there and count it.
20. Your Bank Locked Your Card
The solution: Contact your bank and explain that you're travelling overseas and your card details haven't been stolen.
The prevention: Talk to your bank before you leave and let them know about your holiday.
21. Your Taxi Is Trying To Rip You Off
The solution: Have Google Maps open on your phone with the GPS feature showing you the quickest route to your destination. That way, you know if your taxi driver tries to make any time-and-cost-consuming detours.
The prevention: Find out if Uber is available in the country. Use the taxi services linked to your hotel.
22. Data roaming bill shock
The solution: A refund is very unlikely, but you could try explaining the unfortunate situation to your phone carrier in the hope they have mercy.
The prevention: Turn off data roaming prior to your flight. Get a local sim card. Make use of free wi-fi wherever it's available – hotels, airports, parks, cafes, train stations etc.