Instantaneous fund transfers are set to become a reality for customers of the 'big four' and 50 smaller banks by next Australia Day.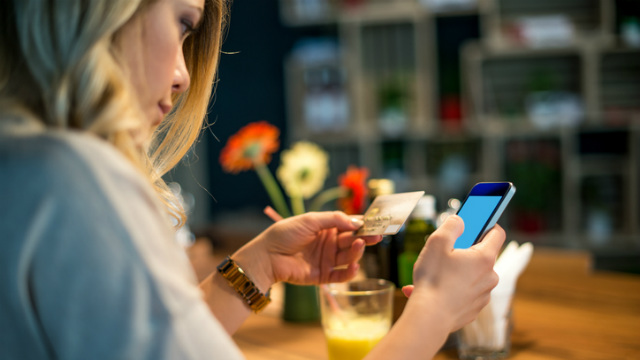 This innovation will be facilitated by the New Payments Platform (NPP), a new payments infrastructure currently being developed by NPP Australia Ltd and 13 financial institutions, including:
ANZ
ASL
Bendigo/Adelaide Bank
Citigroup
Commonwealth Bank of Australia
Cuscal
HSBC
Indue
ING Direct
Macquarie Bank
NAB
RBA
Westpac
The NPP will facilitate near-instant transfers of money from one bank account to another, along with more data-rich payments; meaning consumers will be able to attach a longer description to their payments.
It's an innovation that Canstar Research Analyst Joshua Sale says "has the potential to revolutionise how we transact".
"Waiting for funds to hit your account when your friend is paying you back for dinner at the restaurant that doesn't split bills could be a thing of the past," he said.
"There will be no need to log into your banking app so you can exchange hard to remember account and BSB numbers.
"Time will tell how successful the new platform is, but it appears that there is buy-in from the financial institutions, and there is definitely a lot of upside from a consumer perspective should they embrace the technology."
NPP set to launch at the start of next year
While the service will be available to the Australian public early next year, it will see a limited release next month, becoming available to staff from banks involved in the development of the platform.
Speaking to Fairfax, New Payments Platform Australia (NPAA) CEO Adrian Lovney has addressed concerns that some of the involved institutions were struggling to be ready for the November launch.
"All of the banks that are participating are moving in absolute lockstep and absolute unison through the final stage of testing, and we anticipate a strong take-up and a strong participation at launch," he said.
"Our aim was to be live in the last quarter of 2017; we're on track to do that."
"When people come to work after Australia Day, the platform will commence rolling out to the public at large."
Instant payments: ripe for exploitation?
Some have raised concerns about the ability of fraudsters and criminals to exploit the system.
The instant nature of the payments could potentially leave them at risk of reduced oversight, as opposed to payments that can be investigated and cancelled by one's bank in the time they would usually take to process.
However, the banks involved are confident their fraud mechanisms will be able to combat any attempted fraud facilitated by the NPP.
Mr Lovney stressed that it will be the bank's responsibility to ensure that they can do so, warning of the risks posed by fraudsters using the NPP.
"What we might see is people using the speed of the system to rip people off or to con people or to trick people in ways that they do today, but faster," he said.
"We've been hearing a lot recently about the ATO scams — people ringing up pretending to be from the Tax Office — or we also see lots of activity around romance scams."