Boys will be boys – but what do you get them? 
With Christmas right around the corner, what do you get for a growing boy? Forget about the Xbox and the new clothes they'll wear out in a week – here are our hot tips for gift ideas for young boys this Christmas:
Pricey gifts for boys
Everyone loves a trampoline! For safety's sake, go for one with a net around it if you can ($349 from Rebel). After all, we know the boys will give that thing a real workout.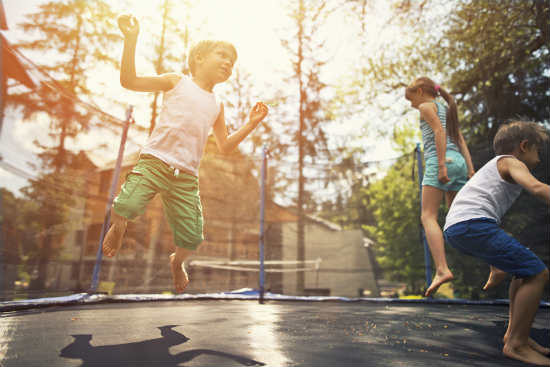 If you can't affordable a real trampoline, a trip to the trampoline parks at Bounce, SkyZone, or Kloud 9ine has the same effect at a cheaper price ($10 to $20 depending on age).
You really can't get much better than LEGO for keeping boys in one place for more than a few minutes. Try the LEGO Star Wars Microfighters Bundle ($45 from Kmart).
Board games can help boys channel their competitive streak into something fun for the whole family, or even redirect those energies into teamwork games. Our picks for Christmas 2016 for competitive games are Star Wars Monopoly ($60), Exploding Kittens (ages 7 and up) ($60), or King of Tokyo ($70); and for cooperative teamwork games we would choose Castle Panic ($59), Forbidden Island ($38), or Pandemic ($65).
Affordable gifts for boys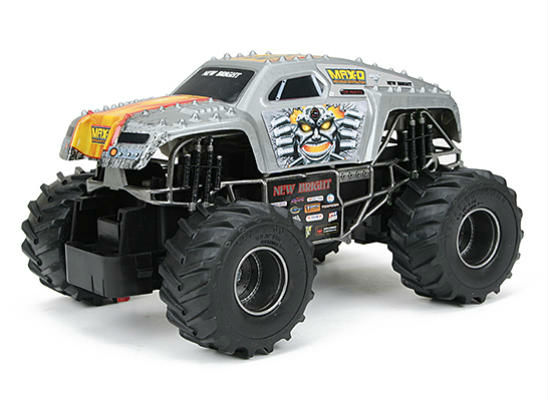 Most young  love monster trucks at one point or another. Start with the Tonka monster trucks when he's little ($17 from Kidstuff), then upgrade to the remote control variety when he's older ($40 from Toys R Us)
For the ones who don't love monster trucks, are they a Thomas the Tank Engine fan? The LEGO and Thomas & Friends ranges are quite affordable ($15 from Mr Toys Toyworld).
Nerf guns never go too far gone, unless you're against that sort of thing. The 2-pack of Nerf Elite Strongarm is a good starting point ($20 from Kmart).
Have a pool? Get your boys an inflatable pool tyre ($13 from Rebel). While we're thinking of it, Christmas is summer and that means the beach – so a pair of boardshorts won't go astray ($40 from City Beach).
For the creative type, think arts and crafts. A giant tub of art supplies or even just crayons can mean endless hours of entertainment (like the Crayola Monster Art Tub, $30 from Big W).
To get them reading, primary school aged boys usually love the Treehouse series by Andy Griffiths and Terry Denton, the Harry Potter series by J.K. Rowling, or the Horrible Histories series.
Homemade gifts for boys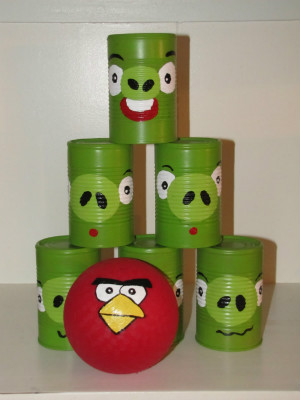 If your boys enjoyed the Angry Birds movie, make them a DIY Angry Birds bowling set from some cans or tubs and a suitable ball. This tutorial from Homemade Beauties by Heidi was published when the app came out, but the characters are still the same obviously!
There's also a lot of new Star Wars fans growing up thanks to the latest movies, so you could make some DIY finger puppets of the characters (see tutorial from The Idea Room), or even their own Jedi robe (see tutorial from Bayberry Creek Crafter).
Finally, for the superhero boys out there, you can DIY Avengers pillowcases (see this tutorial from All For The Boys). Simply make a stencil of the character you'd like to depict – e.g. the Iron Man helmet, or Thor's hammer. Alternatively, you can DIY any superhero cape they would like (see tutorial from The Pleated Poppy), with a superhero mask to match (see tutorial from Homemade Gifts Made Easy).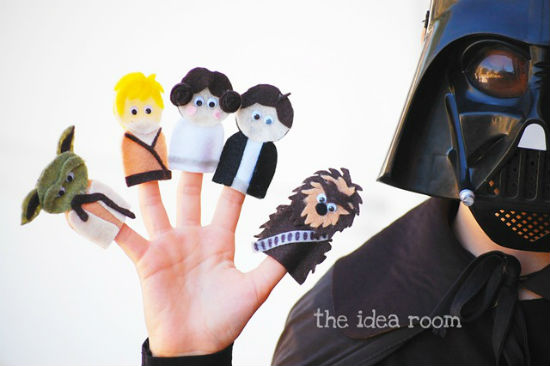 World-changing gifts for boys
If you want your gift to have an impact for boys in the poorer regions around the world, try the Oxfam Australia gift shop. They have some treasures for young boys, including a wooden Wobbly Penguins Pull Toy ($30) and a Soft Patchwork Alligator ($30).
The designers and manufacturers on Oxfam Australia are all small businesses whose workers benefit from fair trade working conditions and pay, which is the kind of thing that builds communities and makes them more resilient.
How to pay for Christmas gifts
When you're buying Christmas gifts for the boys in your life, don't rack up a credit card debt and spend the rest of the New Year regretting your Christmas debt hangover. Use your everyday transaction account so you know exactly what your budget is, how much is left in your account for your usual weekly expenses, and so that you don't pay interest on your gift purchases.
Don't already have an outstanding value transaction account with your bank of choice?