As boys start to become men, what do you get them for Christmas? Here are Canstar's picks for what you can get teenage boys in Christmas 2017.
Christmas is right around the corner and your young boys have turned into young men. So what do you get them for a gift they won't think is uncool? Well forget about socks and undies – here are our hot tips for gift ideas for boys this Christmas.
Pricey gifts for teenage boys
Did skateboards ever go out of style? Many teenage boys love the independence of being able to get around on their own, whether that's with a board, a bike, or their driver's licence. Until you're ready to have them in the learner's seat beside you, get them a board – it's good exercise for them. Prices range from $130 for a 22″ penny skateboard (Penny Skateboards Australia) up to hundreds of dollars ($370 for a 36″ longboard from Boardshop).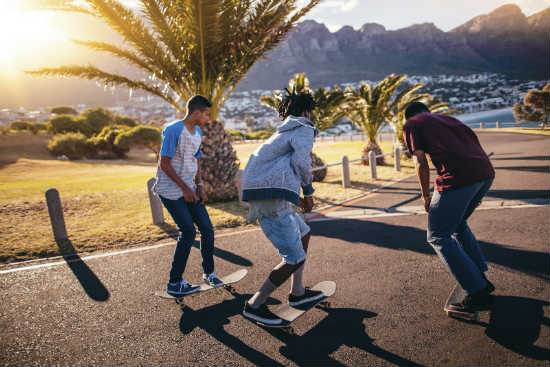 Portable speakers were a popular gift choice throughout this year and we predict they will remain one of the top picks for Christmas 2017. Prices range from $15 for a mini model (Big W) up to hundreds of dollars ($180 from Beats by Dre). Since they spend a lot of time in their rooms, why not make it easier for them to not speak to you by getting some top of the line, noise cancelling headphones? Canstar Blue rates half a dozen quality headphone brands such as Bose, Phillips and Beats by Dre.
If your son is a gamer, then there are a few upcoming titles that are sure to be high on Christmas wishlists around the country:
Fifa 18: the most popular sporting game in the world ($68 from Big W)
Red Dead Redemption 2: the much-anticipated sequel to Rockstar Games' beloved free-roam western game. This game is not out yet but is available for pre-order ($89 from Jb Hi-Fi).
Call of Duty – WWII: the one-millionth instalment in the Call of Duty franchise has surprised no one by being popular with boys of all ages ($64 from Big W).
If you're looking for more non-violent games then are countless good strategy and world-building options out there, so just ask the friendly person at the counter in any games store and they'll be glad to help.
Affordable gifts for teenage boys
Nerf guns stay popular long after your little boys stop being little (unless you're against that sort of thing). The Zombie series makes a fun addition to a growing Nerf collection ($20 to $50 from Kmart), and there is a new Star Wars Nerf collection. Maybe this is just me being wishful, as I'm a 22-year-old who still loves to shoot unsuspecting roommates with nerf guns.
Have a pool? Get your boys an inflatable pool tyre ($13 from Rebel). While we're thinking of it, Christmas is summer and that means the beach – so a pair of boardshorts and even surfing lessons won't go astray.
For the creative type, think Riot Arts & Crafts. Graphite pencils ($8 and up) and an A3 sketchbook ($10 and up) go a long way with some teenage boys.
Other niche things you can buy include:
A portable bar fridge for soft drinks: less than $100 (these would go well with a good video game).
Cologne: he's a teenager so he probably smells awful, so make sure you tell him to try a new cologne ($10-$50).
A dart board
Home gym equipment
Portable phone chargers
Grooming & shaving kits
The list really is endless. There is almost endless advice out there on things you can buy, and if you're really stumped, there are websites dedicated to unique gifts you would never have even considered.
Homemade gifts for teenage boys
For the teen boy who loves sports or working out, DIY an awesome sore muscle balm to warm the muscles and release tension after exercise (see this tutorial from Pop Sugar).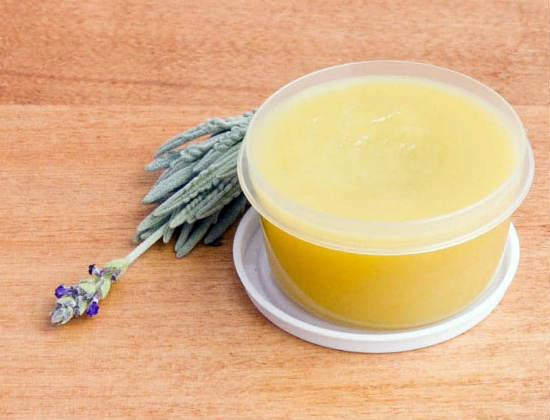 If he likes to get creative with his hair, you can even DIY a hair wax that will smell good without making him look too greasy (see this tutorial from Pop Sugar).
Drones are all the rage
You'd be surprised to hear just how many boys of all ages are interested in Drones – they were high on Christmas wish lists in 2016 and it appears that they'll be there again this year. Drones aren't actually all that expensive – good models can cost as little as $100 or less – and can provide a good outlet for many good like skills, such as patience, coordination, photography, and not to mention that they're just plain fun!
There are some things you and your son need to be aware of when purchasing a drone, however. Users need to follow these rules as outlined by the Civil Aviation Safety Authority (CASA):
You should only fly in visual line-of-sight, in day visual meteorological conditions, which means generally no night flying, and no flying in or through cloud or fog, while users should be able to see the aircraft with their own eyes at all times.
You must not fly closer than 30 metres to vehicles, boats, buildings or people.
You must not fly over populous areas such as beaches, heavily populated parks, or sports ovals while they are in use.
In controlled airspace, which covers most Australian cities, you must not fly higher than 120 metres above the ground.
You must not fly in a way that creates a hazard to other aircraft, so you should keep at least 5.5 kilometres away from airfields, aerodromes and helicopter landing sites.
How to pay for Christmas gifts
When you're buying Christmas gifts for the boys in your life, don't rack up a credit card debt and spend the rest of the New Year regretting your Christmas debt hangover. Use your everyday transaction account so you know exactly what your budget is, how much is left in your account for your usual weekly expenses, and so that you don't pay interest on your gift purchases.
Don't already have an outstanding value transaction account with your bank of choice?
Investment poll! Take this quick poll to find out what Australians are investing in.
With so many investment options available today, we had to wonder how Australians are building their wealth. CANSTAR readers, assemble!