"Dads are most ordinary men, turned by love into heroes, adventurers, story-tellers, and singers of song." – Pam Brown
Ah, good old Dad. Whether he's our biological dad, our step-dad or foster dad, or the uncle or friend who stepped in while dad was out of the picture, he's the one who teaches you to wrestle, to ride a bike, and for boys he's the one who shows you how to shave for the first time.
But when it comes time for Christmas, Dad can be the hardest person to buy for! "I don't need anything," he'll say, while actually wanting some very specific things.
So forget about wrapping up yet another pack of socks and undies, here instead are our hot tips for gift ideas for Dad this Christmas.
Pricey gifts for Dad
For the active dad, it's hard to go past a fitness tracker. Good options include the Fitbit Smart Fitness Watches ($359 from JB HI-FI), or the Apple Watch (starting from $459 from Apple). Check out Canstar Blue for a guide to fitness tracker features here, and a review of the different Fitbit models compared here.
Another gift that is great for both the adventurous dad and the techie dad is a GoPro. Try him out with the Hero Session Action Video Camera ($237 from Harvey Norman), so he can film his boating or riding adventures on a sunday and then make you all watch it.
Dads also love the thrill of trying new experiences, so consider getting them the Stunt Driving Wild Ride Passenger Experience ($100 from Red Balloon) for the ride of their life. You can try and find other adrenaline-fueled day outs near you, such as flying lessons or power-boating trips.
If your dad is a bit different, then there are plenty of alternative gifts that could suit him just fine as well. If he loves to read, then an Amazon Kindle could be the perfect gift at around $100-200. These allow you to download books in seconds and read them all on the fly, with easy to use contols and adjustable controls being perfect for parents who just can't seem to comprehend modern technology.
Affordable gifts for Dad
For the coffee-loving dad, it's hard to go past the Prescription Coffee Mug ($15 from Yellow Octopus), the Coffee How You Like It Mugs that tell everyone how dad likes his coffee ($10 from Yellow Octopus). Dad can even wear his caffeine obsession, with the Caffeine Molecule T-Shirt ($25 from Yellow Octopus). While we're on the topic of coffee and shirts, my personal favourite is 'the World's Okayest Dad' range, which many of them with terrible senses of humour will love.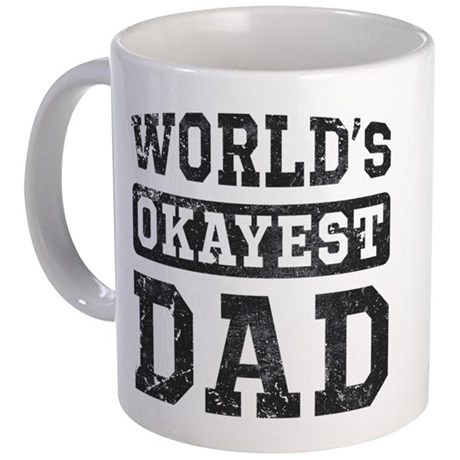 A Custom BBQ Branding Iron lets dad tell the whole world who cooked their beef ($25 from Yellow Octopus).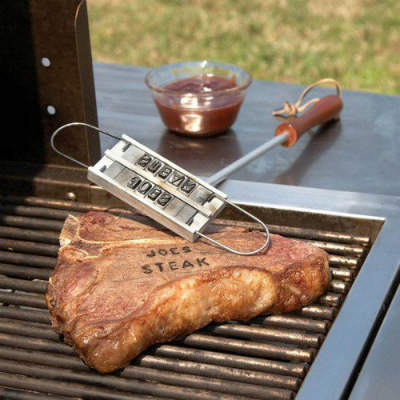 Gifts for a dad with young kids include the Road Massage T-Shirt, where kids can play with their toy cars while simultaneously giving Dad a mini-massage ($25 from Bright Star Kids). The Darth Vader And Son by Jeffrey Brown is a hilarious and adorable picture book for dad to enjoy with his young kids ($25 from Dymocks).
And dads with newborns will probably just thank you for a simple pack of earplugs ($1 from Terry White Chemists). If you want to go a bit pricier, then check out Canstar Blue's Headphone Satisfaction Ratings. Our top rated headphone brand, Bose, has headphone options that can cost as much as $499, but come with extreme comfort and noise cancelling technology to block out all the screaming.
Compare Headphones with Canstar Blue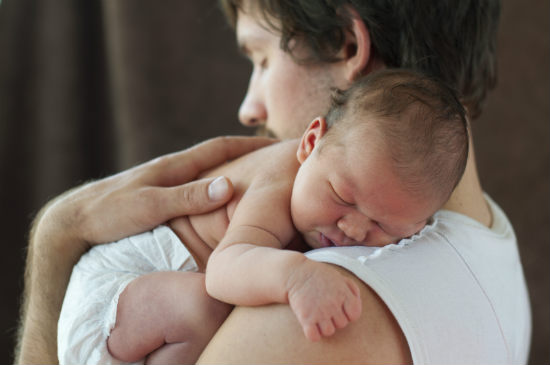 For the cycling dad, look out for the Miles Are My Meditation T-Shirt ($40 from HardToFind) or the book A Million Miles In A Thousand Years by Donald Miller ($20 from Koorong). While you're at it, why not get dad an 8-in-1 bike cleaning kit from Pushys ($75)?
Finally, for the hairy dad, why not treat him to Big Foot Slippers? ($40 from Yellow Octopus). We'd also recommend the ever-popular Men's Biz Standard wet shaving kit. This is a bit pricey at $149, but it can be more affordable if you split it between siblings or other family members.
Homemade gifts for Dad
Punching bag
you can make a DIY punching bag for dad using almost anything, from a duffel bag (see this tutorial from LiveStrong.com), PVC pipe covered in carpet even old car tyres if you're feeling strong (see YouTube for tutorials on this method).
If you don't have the money to buy your coffee-loving dad one of the mugs we listed above, make a DIY coffee cup holder ("coffee cozy") with felt and a button (see this tutorial from Practically Functional).
Dad needs a new T-shirt?
Forget about printing photobooks – just let your kids scribble on a T-shirt with Sharpie and you have an instant homemade gift. You can make it look more interesting by blocking off an area with masking tape so that the kids' drawing is more stylised (see this tutorial from SmallFriendly.com). There's also no reason why you can't do this if you're in your twenties either; some dads will no doubt find that hilarious and wear it everywhere.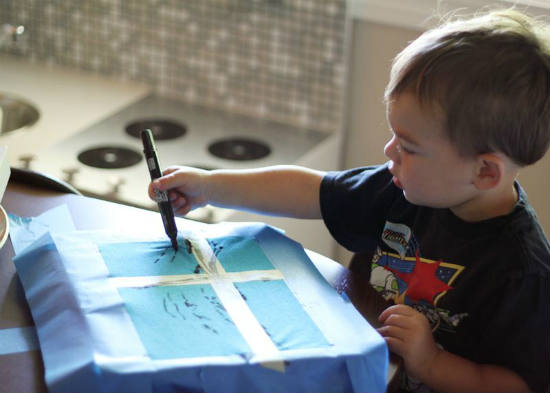 If you have the skills and the tools, then why not try wood and metal working too? You can make all kinds of things dad would love, such as phone docking stations, dustbans and bins, letter holders, meat boards and more. Get creative!
How to pay for Dad's Christmas gifts
When you're buying Christmas gifts for Dad, don't rack up a credit card debt and spend the rest of the New Year regretting your Christmas debt hangover. Use your everyday transaction account so you know exactly what your budget is, how much is left in your account for your usual weekly expenses, and so that you don't pay interest on your gift purchases.
Don't already have an outstanding value transaction account with your bank of choice? Compare transaction accounts now with Canstar:
You can also read Canstar Blue's guide to 2017's Black Friday sales, where some items are reduced by hundreds (and even thousands) of dollars.