Australia's lowest-paid workers are set to see a 3.3% increase in their weekly wages, adding an extra $22.20 to their wallets each week.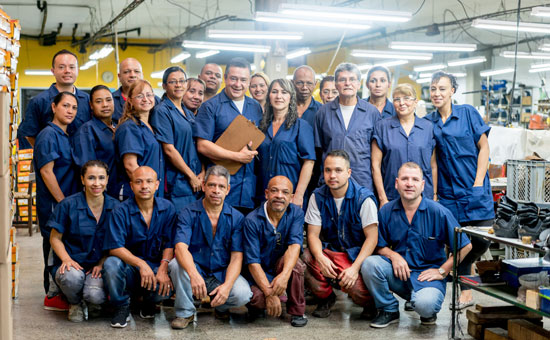 The Fair Work Commission has lifted the national minimum wage to $694.90 for a 38-hour week – an increase of 59 cents per hour to a wage of $18.29 per hour.
This comes after the Commission announced on Monday that from July 1 they will implement a 5% cut to Sunday penalty rates across the fast food, hospitality, retail, and pharmacy industries.
The full panel of the Commission, headed by President Iain Ross, announced the increase of the national minimum wage to just over $36,000 per year, after its annual wage review.
In a statement, Mr Ross said the wage increase for Australia's lowest-paid workers will "not lead to inflationary pressure and is highly unlikely to have any measurable negative impact on employment".
"It will, however, mean an improvement in the real wages for those employees who are reliant on the NMW (national minimum wage) and modern award minimum wages, and an improvement in their relative living standards," said Mr Ross.
The Fair Work President admitted the increase will not lift all minimum wage workers "out of poverty", but said an even bigger pay hike could have unwanted effects.
"[A bigger pay increase] is likely to have adverse employment effects on those groups who are already marginalised in the labour market, with a corresponding impact on the vulnerability of households to poverty due to loss of employment or hours," said Mr Ross.
Decision to affect 1 in 4 working Australians
Of the 2.3 million workers in Australia, nearly 1 in 4 will be affected by the Commission's ruling as minimum wage or award only workers.
Many workers impacted by the increase to the national minimum wage work in sales, cleaning, hospitality, and community and personal services.
Union says decision will keep people in poverty
The Australian Council of Trade Unions (ACTU) says the decision by the Fair Work Commission will not lift the lowest-paid workers and their families out of poverty.
"If there was any time in history where Australians needed a decent pay rise, it is now," said ACTU Secretary Sally McManus.
"If Prime Minister Malcolm Turnbull is not worried about working Australians living in poverty and at the same time facing penalty rates cuts, he has a dangerous blind spot."
The ACTU Secretary said the increase of 3.3% to weekly wages for minimum wage workers is a "decision to keep working people in poverty".
"It is now urgent that Australians' wages are increased given wage growth in Australia is at a 76-year low, company profits are soaring, Treasury has banked on pay rises of 3.75%, the cost of living is rising, and 700,000 people are about to get a penalty rate cut," said Ms McManus.