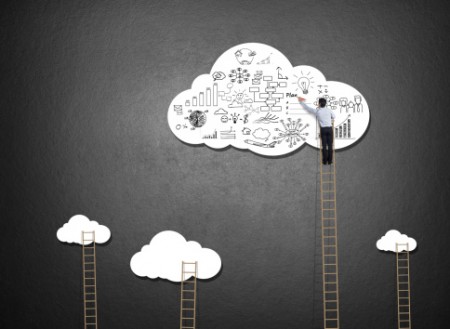 It has been described variously as a conservative budget, a crowd-pleaser, a job keeper and a safe budget. The main beneficiary was small business and the main loser was overseas visitors on working holidays. So what has industry response been to the Budget 2015? Here are a few examples.
Customer Owned Banking Association (COBA)
"The deposit tax remains on the Budget books despite being rejected by the independent Financial System Inquiry (FSI) in its landmark report to the Government," COBA CEO Mark Degotardi said.
"While the Budget papers say the deposit tax is subject to the Government?s response to the FSI, the fact the Government has not yet ruled it out is ominous news for savers. This new tax is scheduled to take effect in 2016 so tonight?s Budget was the right time for the Government to rule it out. The Government?s response to the FSI could be months away. Savers are doing it hard enough because of record low interest rates. We call on the Government to axe the deposit tax."
Association of Superannuation Funds of Australia (ASFA)
ASFA?s response was one of relief that there were no significant changes announced to the retirement savings regime. In addition, ASFA also praised the new reforms to childcare payments.
"At present, women retire on about half as much superannuation as men, and one-in-three have no super at all," said ASFA CEO Ms Pauline Vamos. "We know that this is largely due to the time they spend out of the workforce looking after kids at home, or the fact they end up working part-time due to the cost of childcare.
"This measure will help boost the superannuation savings of thousands of women, by making it easier for them to make the choice to return to paid work earlier and therefore contributing to super for a longer period of time."
ASFA also cautioned that the proposed pension changes highlight the importance of saving more super, to ensure people have adequate income to fund their post-work years.
"Faced with growing public debt, governments need to make tough decisions about how they will support the next generation of retirees to fund their post-work years," said Ms Vamos. "In most cases, people will need to put away more private savings, including in their super, to ensure they have enough money to accommodate their spending needs."
Master Builders Association
In short: builders will be winners!
"There are more than 300,000 small businesses (more than any other industry) in the building and construction industry who are winners from the Budget," Wilhelm Harnisch CEO of Master Builders Australia said.
"Master Builders called for a Budget to boost confidence and viability for business in the here and now and the Government has delivered. The $5.5 billion small business package will massively boost confidence, activity and jobs in the industry; in an industry as capital intensive as building and construction, the immediate write off of assets up to $20,000 will provide an immediate stimulus."
CPA Australia
According to CPA Australia the Federal Budget was big on small business incentives, but short on grand vision planning. CPA Australia?s chief executive Alex Malley said that "tonight?s budget lacks a real vision and commitment to the serious and overdue structural reforms that are desperately needed to secure Australia?s future.
"It?s evident that the Government has been spooked by the negative reception it got from its first budget. When the focus of a budget is on minimising how many people you offend, you know it is not about charting a course for the country?s future prosperity," Mr Malley said.
"Still nursing the wounds of its first bruising budget process, where a number of key reforms were rejected by the community and the Parliament, this time around it appears the preference is to be a small target and to please as many people as possible. Australian business and the community are desperate for a boost in confidence and certainty – unfortunately there are only a handful of initiatives announced tonight that assures me that we?re heading in the right direction."
Oxfam Australia
According to Oxfam Australia, the Australian Government?s gouging of the aid budget has created a lose-lose scenario that will cut vital programs helping some of the world?s poorest and also harm Australia?s interest.
"Our worst fears have been confirmed by the Government tonight – it has turned its back on millions of people who rely on Australian aid and gambled with Australia?s interests," said Oxfam Chief Executive Dr Helen Szoke.
"Aid not only saves lives and helps people rise out of poverty, it is an essential investment in the security and stability of our region and our economy. This lose-lose budget grab will ultimately help no one.
"We?ve also seen with the second earthquake in Nepal tonight how unpredictable natural disasters are and how important it is to help countries prepare for them."