The Australian Bureau of Statistics (ABS) has revealed the labour force participation rate increased to 65.4%, beating expectations for it to remain steady in November and pushing the Aussie dollar up further above US76 cents.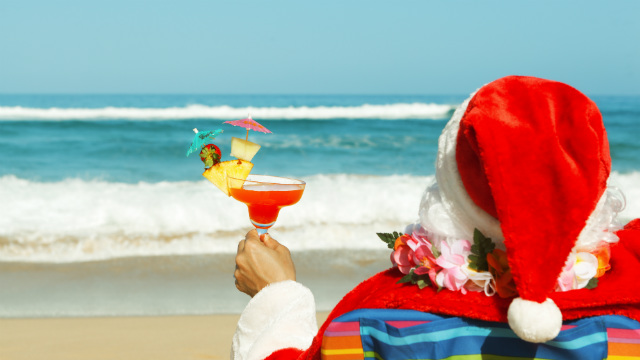 Labour force participation increased to its highest level since since October 2011, with female participation in the labour force up to a historical high of 60.1%.
Trend employment over the past year increased by 3.1%, smashing the average year-on-year growth of 1.9% over the past 20 years.
IFM Markets chief economist Alex Joiner said it is "very strong labour force data"
"Hard to argue this is not good news even though suspiciously volatile move," he said on Twitter shortly after the ABS released the jobs data.
The number of employed persons increased by 22,200 in November and the number of unemployed persons decreased by 2,900.
Full-time employment grew by 15,000 people in November and part-time employment increased by 7,000 people.
In seasonally adjusted terms, monthly hours worked in all jobs increased by 9.8 million hours – up 0.6% – to 1,740.9 million hours.
"Full-time employment has now increased by around 308,000 persons since November 2016, and makes up the majority of the 371,000 net increase in employment over the period," said ABS chief economist Bruce Hockman.
Aussie dollar reacts to jobs data announcement
On the back of the jobs data being released, the Aussie dollar tracked higher, also likely influenced by the US Federal Reserve decision to lift interest rates earlier today.
Canstar's General Manager of Wealth Josh Callaghan said the Aussie dollar's strong performance was a result of a few key factors over the past week.
"At the close yesterday, the Aussie dollar finished a touch over the 12-month average at 0.7630 and has since bounded up towards the six-month average which is higher due to a strong July to September period," he said.
"The rally is a combo-punch from strong Mergers and Acquisitions (M&A) news earlier in the week, strong consumer sentiment, the US Fed lifting rates and today the release of employment data that outperformed expectations once again.
"In contrast to the brakes being slowly applied to the US economy, the Australian economy is showing strong signs of growth potential and as a result we're seeing the price of the Aussie dollar start to rally."
Employment in construction could "fade" in 2018
AMP Capital senior economist Diana Mousina said the "very strong" labour market may start to see a "fade" in construction employment in 2018.
"Jobs growth have come from construction areas (related to residential and infrastructure work) and in service-based sectors like healthcare, education and accommodation and food services which all relate to Australia's above-OECD average population growth rates and strong tourism inflows," she said.
"Trends around strong employment gains in service-related areas are likely to continue, but further employment in construction will start to fade in 2018, as residential construction has reached its peak in this housing cycle.
"Leading indicators suggest moderate employment growth in 2018, but at a slower pace, probably closer to 2% on an annual basis."
Ms Mousina said AMP Capital maintained its view that the RBA would not raise the cash rate until late next year at the earliest.
"For now, the price and wage outlook remains subdued in Australia and there are still risks around the consumer, so it is difficult to see a near-term RBA rate hike," she said.
Victoria sees the largest increase in employment
In seasonally adjusted terms, Victoria was well ahead of other states, seeing an employment increase of 32,900 persons.
New South Wales followed, up 28,500 persons and Western Australia was up 8,500 persons.
Meanwhile, the largest increases of people not working came from Western Australia (up 0.6% in seasonally adjusted terms) followed by South Australia (up 0.3%).