New research by Westpac shows that
saving
to buy a house or property is the highest priority for most Millennials, with people who have regular saving habits putting away an average of $500 each month.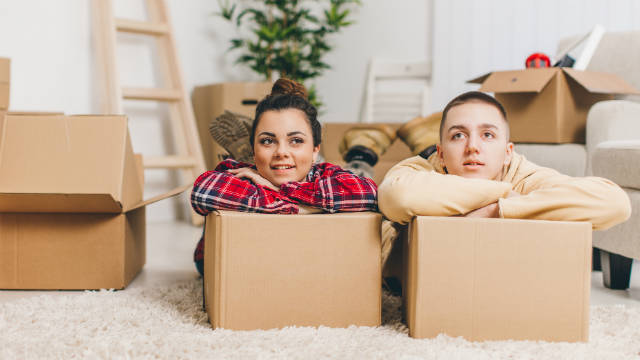 Westpac surveyed 1,000 people aged 18 to 35 to study the savings habits and behaviours of Australian Millennials.
The study found that 65% believe they would be better savers if they had specific goals and targets in mind – like buying a house.
Westpac Head of Savings and Investing Needs, Kathryn Carpenter, says the fact that around two thirds (64%) of Millennials rank 'saving for a home' as their highest priority shows the 'Great Australian Dream' remains.
"It seems that owning a home is still embedded in our nation's psyche, including in the minds of young people," she said.
Ms Carpenter says that "substantial housing price growth, stagnant wage growth and increasing cost of living" is affecting how much young Australians can save.
"Our latest research report into housing affordability revealed that aspiring First Home Buyers say the high price of housing (67%) and saving for a deposit (53%) are barriers to getting on the property ladder," she said.
The survey results released today show that 91% of Millennials are actively making changes to save faster, such as making wiser purchasing decisions and tracking spending in a budget.
At the same time 68% admitted they dip into those savings, mainly to cover unexpected costs and living expenses.
Ms Carpenter says that when it comes to saving, "every dollar counts".
"We know Millennial consumers are trying to balance between saving for long-term goals, like a home deposit, and shorter term goals, like a holiday or a rainy day," she said.
Tips for young adults trying to save for a house
Kathryn Carpenter from Westpac has a few tips for young adults trying to save for a house:
1. Set goals and targets
The first step to a successful savings plan is knowing how much you need to save and when you need to save it by.
Make bi-annual and annual goals for saving and share it with someone to help you stick to it.
You will need a 20% deposit to buy a house.
2. Choose the best savings account for your needs
Set up a dedicated savings account and try and use it for your saving goals.
Take the time to understand any account fees and the interest rate structure to make sure you fully take advantage of any possible bonus interest.
Westpac's survey into Millennial savings habits found that 37% of Millennials did not know if withdrawing money from their savings account would affect the interest they received.
3. It's not how much you save, it's how often
Making smaller, regular saving deposits is better than saving irregularly.
Those who are proactive about their savings are also more confident and likely to save more.
4. Set up automatic transfers
Set up an automatic recurring transfer to your savings account in your online banking, and don't worry if you need to dip into it every now and again – unexpected expenses can come up.
5. Review your spending
Track everything you spend for one month to determine where you can cut back and make thrifty purchase decisions.
Westpac's survey found that 91% of Millennials are making changes to their spending and lifestyle to save faster.
Westpac launches new savings account
With so many young people trying to reach savings goals, the major bank has launched a new savings account called Westpac Life to help customers "compartmentalise their savings" and have up to six different goals in the one account.
"We know setting up a regular saving behaviour can help people, in particular Millennials, feel more confident and in control of their finances and their future," said Ms Carpenter.
"Westpac Life helps by encouraging people to make conscious choices about their savings goals."
According to research by Westpac, one in five Millennials are using different savings accounts to manage different savings goals.
"Westpac Life is simple and flexible by allowing customers to have multiple goals in a single account and visually tracks progress against achieving those goals," said Ms Carpenter.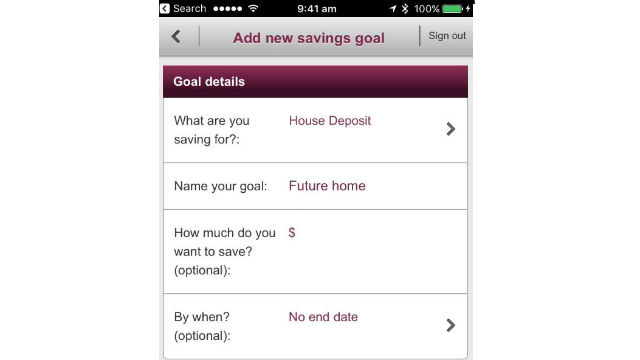 Features of the Westpac Life account include:
Interest earning variable base rate of 1.50%, meaning savers can earn interest even if they don't meet the criteria for bonus interest. Westpac says this is competitive compared to what's on offer from other major banks including Commonwealth Bank, NAB and ANZ.
Variable bonus rate of 0.8% per annum for savers who grow their total account balance each month, regardless of whether they withdraw funds.
Multiple savings goals, one account: set up to six different goals within a single account via online and mobile banking options.
Customers can link to their Westpac transaction account: access savings, set up automatic payments into your Life account and make withdrawals anytime through a Westpac everyday account.
Visual tracker helps customers see their progress towards short and long-term goals.
There are currently no monthly service fees and unlimited free online transfers between Westpac Life accounts and Westpac everyday accounts. According to Westpac, some fees will apply for withdrawals made via a Westpac brand or its Customer Contact Centre.
Do you have a savings account?
Are you satisfied with the rate of interest you are earning? Are you paying fees to save? We want to hear from you!
Have your say in our 30 second survey below.