The Government has announced it will legislate a Consumer Data Right (CDR) to help consumers compare and switch to new, cheaper products.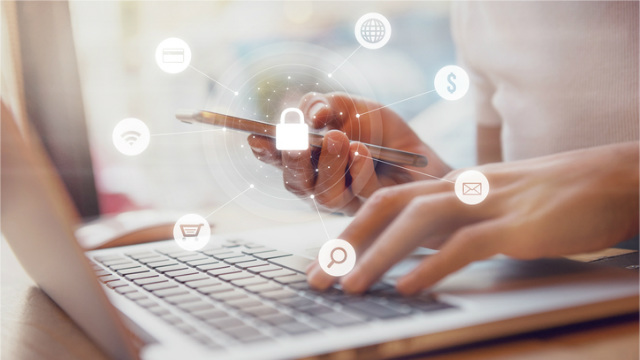 The CDR was designed to create a new level of transparency and accessibility surrounding the data associated with banking, energy, phone and internet transactions.
According to the Government, it will facilitate easier comparison of products for consumers and help them figure out if their current products provide the best value for money.
How will it work?
The government says under the CDR:
consumers will be allowed to "access particular data, including transaction and product usage data, in a useful digital format"
data will be made transferable to a third party of the consumer's choice
consumers will be better-positioned to choose a telecommunications plan which provides them with the best value for their usage
Assistant Minister for Cities and Digital Transformation Angus Taylor described the incoming legislation as "the biggest reform to consumer law in a generation."
"Government is pursuing the very simple idea that the customer should own their own data," the Assistant Minister said.
"Australians have been missing out because it's too hard to switch to something better.
"You may be able to access your recent banking transactions, or compare this quarter's energy bill to the last, but it sure isn't quick or easy to work out if you can get a better deal elsewhere."
"It won't be far down the track when you can simply tap your smartphone to switch from one bank to another, to a cheaper internet plan, or between energy companies."
Canstar Group Executive Financial Services Steve Mickenbecker said "Canstar welcomes any move that promises to make it easier for customers to get into a product that better meets their needs.
"Consumers already have access to their data with telcos, banks and utilities, by way of their annual, quarterly or monthly bills and statements – the problem with this data is that to establish a longer term conduct and usage history to support eligibility for or suitability of a product through an alternate provider, requires collation of a time series of data.
"This is clunky and time consuming for the consumer and the new provider.
"The Consumer Data Right promises to better support the process of switching by providing data in a format that will be more readily incorporated into the processes of alternate providers in assessing the suitability of product and customer.
"The Consumer Data Right promises to put the ownership of the information into the hands of consumers, empowering them to get a better deal for themselves with their banking, telco and power purchasing decisions."
The CDR has been developed in response to the Productivity Commission's Data Availability and Use Inquiry from May this year; the CDR was one of its 41 recommendations.
It will be rolled out sector by sector, with the banking, energy and telecommunications sectors first on the list – however the required legislation won't be brought before Parliament until next year, giving said sectors time to prepare.