Bankwest Self-Managed Super Funds (SMSF)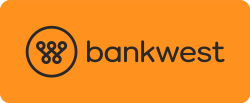 Bankwest is a provider of home loans, personal loans, credit cards, home insurance, car insurance and superannuation products.
Compare Bankwest SMSF products
If you're considering self-managed superannuation services with Bankwest, check out what's available in SMSF savings accounts for someone living in New South Wales with a super balance of $10,000. Results are sorted by Star Ratings (high to low). To compare other super funds, visit the Canstar SMSF comparison pages.
Types of Bankwest SMSF products
Bankwest provides a variety of SMSF products and services, including:
Savings accounts
Investment loans
Shares and Exchange Traded Funds (ETF's)
Signing up for SMSF services from Bankwest gives you access to several features including:
Competitive investment performance
Flexible investment options
Over-the-phone financial advice available
Easy online account access
Compare SMSF Service Providers
Eligibility to use Bankwest SMSF products
To sign up for Bankwest SMSF products and services, you need to be a trustee of a self-managed super fund. You will need to be able to provide personal identification, the name and ABN of your SMSF and a certified copy of the Trust Deed. You can find out more about the application process on their website.
Compare SMSF Service Providers
Target Market Determinations for Bankwest products are available on Bankwest's website.
Bankwest SMSF FAQs
Yes, Bankwest has online banking facilities. You can view your account balances online, access statements for your accounts, manage your investments and more.
No, Bankwest doesn't provide administration services for SMSFs. You can, however, use Bankwest's financial products with your existing SMSF.
Bankwest dates back to 1895 when it was founded as the Agricultural Bank of Western Australia. Despite their initial focus on WA, today Bankwest has expanded to serve customers across the country, although they have never forgotten their origins. They are a division of the Commonwealth Bank and employ over 4,000 people in 130 branches.
Bankwest is also committed to supporting the community. They established the Bankwest Foundation in 2013, pledging to invest $1 million a year for five years in community initiatives. This has enabled Bankwest to:
Grant 63 Community Leader Scholarships
Award 466 Community Grants
Provide $100,000 in social media grants
Support over 2,900 of their employees volunteering their time and efforts for the community
If you're considering a SMSF service provider, check out the following table which contains details of the SMSF products rated by Canstar.