Aussies are keen pet owners. But what should you know about pet insurance, and is it good value? 
Australians have one of the highest per capita rates of pet ownership in the world. Dogs, cats fish, guinea pigs, birds… there's a wide variety to choose from. Then there are horses and donkeys.
Pet ownership comes with plenty of cost though; we spend around $8 billion per year on our pets, and the RSPCA estimates that the average lifetime ownership cost of a dog is around $13,000. It makes the initial purchase price seem like a drop in the ocean!
The ongoing costs of a cat or dog include food, grooming and general health maintenance – but then there are the extra costs that hopefully never occur but actually might: veterinary treatment for an accident or illness.  So should you consider pet insurance?
Broadly, there are three different levels of pet insurance cover:
Accident Cover
Accident & Illness Cover
Comprehensive Cover
We have a good summary of what each level of pet insurance covers here.
 Compare pet insurance policies
Is pet insurance worth it?
Pet insurance can be good value if you choose a policy which suits your dog or cat. Reviewing the terms and conditions of each policy can help you decide whether it is worth the cost. It is important to research to find the best policy for you and your pet.
You can compare pet insurance policies on CANSTAR's database; we research policies across all types of pet insurance policies including Accident Only, Accident and Illness and Accident, Illness and Routine Care for an array of characteristics such as:
Premiums
Discounts or refunds
Benefit payout
Features
The results are reflected in a consumer-friendly 5-star concept with 5-stars signifying outstanding value offered by the product. We also assess value across:
Pet Types:
Small Dog Breed
Medium Dog Breed
Large Dog Breed
Giant Dog Breed
Cat
And age:
Less than 1 years old
2 to 3 years old
4 to 5 years old
6 to 7 years old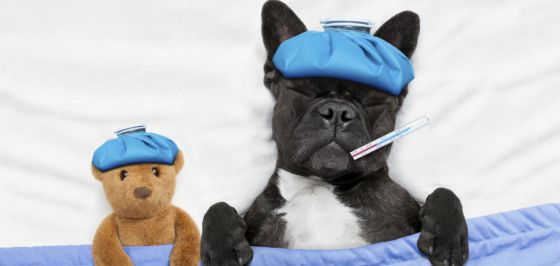 How to choose a pet insurance policy
Choosing a pet insurance policy means matching what you want with the products available. Some things to think about include:
Do you want comprehensive cover, accident and illness or accident only?
There are three broad levels of pet insurance, with the monthly cost of cover increasing, on average, with the more coverage you want. You'll need to weigh up the cost/benefit of being covered for all optional extras as opposed to simply covering the unexpected accidents that may occur.
Your pet's health and breed
You want your pet to be covered for conditions they might be susceptible to because of their breed. You should also think about your family lifestyle and decide whether there are any particular risks associated with that. This will help you to determine what absolutely must be covered under your pet insurance and to exclude any policy that may not cover these things. Here are some common pet insurance exclusions to watch out for.
Work out what you can afford to spend
Realistically, how much money can you afford to spend on pet insurance each month? Calculate that figure and keep it in mind when comparing policies. While the most comprehensive policy available might give you the most protection, it does have to balance with what you can afford.
Work out an affordable pet insurance excess
The excess on your policy is the amount that you will need to pay per vet visit before your pet insurance kicks in. Increasing the excess is a way of reducing the insurance premium, but you need to be confident that it is an amount of money you could (unexpectedly) afford to pay.
You also need to carefully check any benefit limits on various conditions, to ensure that you wouldn't be unexpectedly out of pocket.
Compare Pet Insurance Policies
Bottom line: pet insurance can be outstanding value – but only if you do your homework and make an informed choice.