Whether it's food, drink or spending, most of us overindulge at Christmas time. So do our pets!
But while we may suffer no more than a stomach ache, sore head or scary credit card balance as a result of our transgressions, the same can't be said for our pets. It's perfectly normal to give your pets plenty of treats during the festive season, but there are several indulgent food which can seriously injure – or even kill – your fur baby.
So which Christmas foods should you keep away from your dogs (or cats!) at all costs? The Australian Veterinary Association (AVA) warns us about these eight common foods which dogs can't eat, among others:
1. Chocolate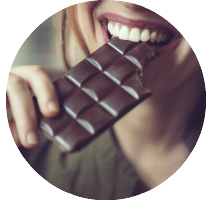 Most pet owners are well-aware of this already, but it's an easy one to forget at Christmas. That tasty advent calendar, or those bars of Toblerone wrapped nicely under the tree, can be highly toxic to your pet even in small quantities.
On a related note… Can dogs eat ice cream? The answer is maybe not; some dogs are lactose intolerant, so feeding them part of your ice cream cone – even if it's not chocolate flavoured! – can lead to diarrhoea, stomach pains, noxious gas, and skin irritations. Unfortunately, these two favourite human desserts are some of the worst things you can feed your dog.
2. Nutmeg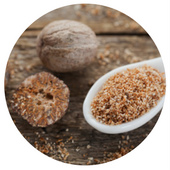 Adding a dash of nutmeg to your eggnog this Christmas? Don't fling it around – it's actually one of the lesser known poisonous foods for dogs. The Australian Veterinary Association warns that nutmeg can cause dogs to suffer from tremors, seizures, issues with the nervous system and even death.
3. Grapes and raisins
Thanks to the traditional plum pudding, Aussies probably consume more raisins at Christmas time than through the entire remainder of the year! Both raisins and grapes, though, can cause acute kidney failure in your dog, so be careful not to give them a handful of leftovers.
4. Avocados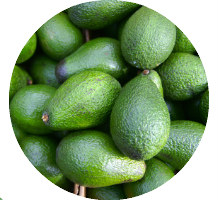 It's avocado season and they are a popular Christmas food. But they also contain a toxin which can damage the heart, lungs and tissue of many different animals, including Fido. Fortunately the effect in dogs is usually mild – definitely keep avocados away from any pet birds though!
5. Macadamia nuts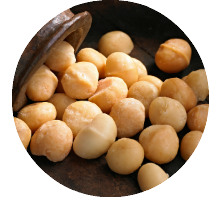 Australia is the world's largest producer of macadamias; the Australian Macadamia Society estimates that currently there are around six million macadamia trees in Australia! These popular Christmas nuts can also be toxic to dogs, though. Symptoms generally present within 12 hours and can include vomiting, hypothermia and elevated heart rate. Keep any nutty treats wrapped under the tree!
6. Onions and garlic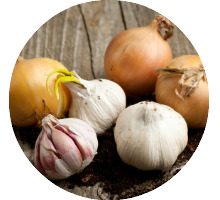 It's amazing what some dogs will crunch into; both onions and garlic can cause gastric irritation and anemia if eaten in large quantities, so be mindful of this when preparing turkey stuffing or Christmas vegetables.
7. Turkey skin, pork crackling, sausages and fatty meats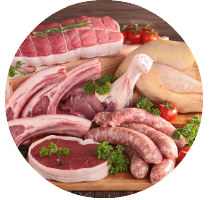 Unfortunately, these staples of a good Christmas lunch are foods which can all lead to inflammation of the pancreas in dogs due to high fat content. They're not the best for owners, either! (although we can't deny they're delicious).
8. Alcohol
'tis the season to be jolly, and we tend to celebrate the festive season with beer, wine and bubbles. According to the AVA though, even small amounts of alcohol can kill a pet. Half-empty glasses, spilled drink, even fermented fruit and other foods – make sure you keep them out of reach.
What to do if your pet gets food poisoning
There are so many foods that are bad for dogs. So what can you do if your dog is acting funny and you think they may have eaten a toxic food?
If you suspect your pet has eaten something bad for them, you should call your local veterinarian immediately. Do some first aid in the meantime if you know it (and if you don't, order the free RSPCA guide).
"Vets treat many pets with digestive problems during the Christmas period," said Dr David Neck from the AVA. "The best treat you can give your pet over Christmas is quality pet treats from your vet clinic, pet store or supermarket that contain the right nutrients to keep them healthy." Another "treat" to buy for your pet for Christmas is potentially a good-quality pet insurance policy – just in case.