To the joy of many cat lovers around Australia, Melbourne's CBD now boasts the country's first cat café!
Opening in July, the café will utilise a popular Japanese concept allowing patrons to enjoy a meal in the company of cats, albeit cats on the other side of an airlock. While this is a very recent concept for Australia, there have long been several other pet-friendly services and businesses around the country for those with pets.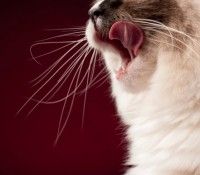 Pet-friendly Restaurants & Cat Cafes
More often than not, a café is happy to provide your dog with a bowl of water while you eat, but there are a handful of cafes going above and beyond to provide proper hospitality to your pet. Café Bones in New South Wales is set up next to a prominent dog park, and sells specialised drinks and foods for dogs, all made in-house. Several cafes offer a dedicated courtyard for your pet to frolic in, and a handful are following Café Bone's example and introducing dog-specific menus.
While it's excellent to see more and more businesses becoming pet-friendly, always remember your duties as a pet owner. If you're taking your pet to public places, be considerate of others in making sure your pet is well-behaved, e.g. not barking at other diners; and always remember to have a pooper-scooper handy.
Pet-friendly Campgrounds
Holiday parks and camping sites are also progressively opening their grounds up to pets, recognising that many families want to take their pets on holiday with them. Many national and holiday parks don't allow pets, as a defence measure against the endangerment of local wildlife, but more and more are deciding to allow pets, with some even developing facilities tailored specifically for dogs. These facilities include fenced off dog parks, dog-exclusive playgrounds, and even special dog-friendly cottages and cabins. Family Parks, Australia's leading tourist and camping park organisation, states that over 75% of its parks and campgrounds are pet –friendly.