Inviting a new furry friend into your family can be a big decision, with many things to consider before taking the leap. While it is an exciting time, you will also need to ask yourself questions like whether you have adequate time to walk and play with your pet, and whether you've budgeted for vet bills, insurance, food and grooming.
For the one third of Aussies who live in rented housing, another important question to consider is whether your landlord will approve of your new pet. A 2018 study conducted by Rufus & Coco found that 42% of people surveyed had chosen not to have a pet, purely due to concerns in accessing pet-friendly accommodation.
Despite the common belief that pets may damage a rental property, a study in the US has shown that in reality, pets may not in fact be the biggest risk of damage to a property. People, especially children, are far more likely to cause damage.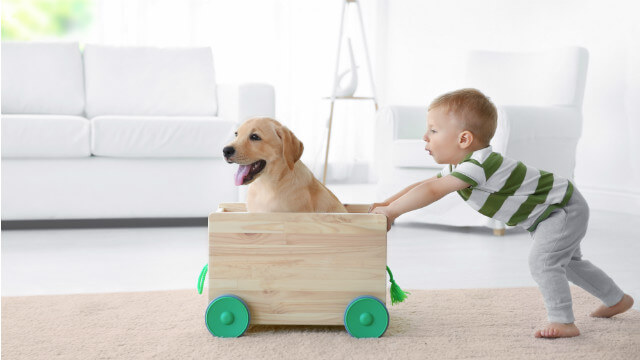 This research also showed that pet owners on average have a longer tenancy length, with properties that accept pets receiving more applicants even with half the marketing spend of non-pet-friendly houses.
Victoria was the first state in Australia to change rental laws to make renting easier for pet owners. Being rolled out from 2019 through to 2020, tenants there will have the right to keep pets, provided they obtain the landlord's written consent first. For a landlord to refuse a request, they will have to get approval from the Victorian Civil and Administrative Tribunal (VCAT), and in the case of assistance dogs, consent cannot be refused.
With these changes in place and the ACT moving to introduce similar legislation, it may just be a matter of time before other states in Australia follow suit.
While we wait, here are my five tips to consider for securing a pet-friendly rental:
1. Speak directly to your local real estate agent so they can help in your search
Have a chat with your local real estate agent about what you are looking for in a property, what your ideal price range is and tell them a bit about your pet so they can help you find something suitable. If you're looking to rent with pets, you may need to be willing to spend a bit more, look for property a bit further away from the city, or be patient in your search.
2. Ask for pet references from previous landlords
When you're applying for your next abode, it helps to be able to demonstrate to your prospective landlord how well-behaved your pet is. So, if possible, see if you can secure a reference from a previous landlord.
3. Demonstrate that your pet has attended obedience school
It may be beneficial to demonstrate that you have invested time in training your pet and have set boundaries for them – this can help give your landlord confidence that your pets aren't going to wreak havoc. Tenants generally have a legal responsibility not to disturb the peace of their neighbours, so it's important for pet owners to uphold their end of the bargain, to ensure others don't get a bad rap.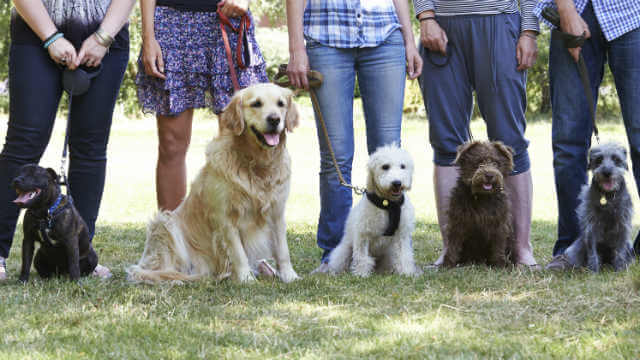 4. Offer extra cleaning services for when you leave the property
To help seal the deal, you could offer to include a clause in your lease stating you will go above and beyond the standard cleaning requirements. This could include fumigating, deodorising and steam cleaning the carpets when you leave the property. Many landlords may request this anyway, but volunteering could help reassure your landlord that you're a responsible pet parent who won't cause any more damage than those without pets.
5. Write a pet resume
Lastly, put together a pet resume that you can give to real estate agents and potential landlords. This should include council registration and microchipping information, details of obedience training, references from previous landlords, proof that you maintain your pet's immunisations and flea and worming treatments, assurances that you will pet-proof and maintain the property and a snapshot of your pet's personality and habits.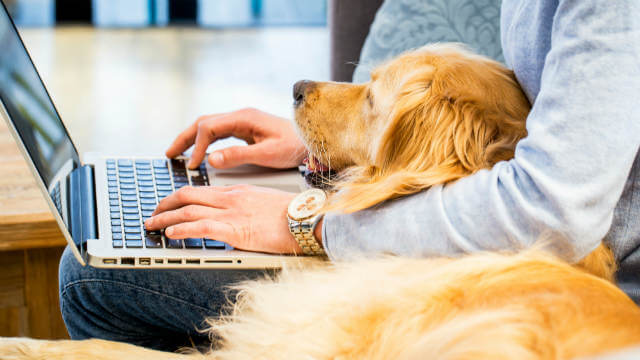 Whether you're planning to get a pet or are relocating, check the laws in your state and speak to your landlord or the property manager of the homes you're inspecting. Begin putting together references and any plans you may have for training your pet, so they can put their best paw forward.
About Anneke van den Broek
Anneke van den Broek is the multi-award-winning founder and CEO of pet care brand Rufus & Coco. Anneke has a Diploma from the Australian Institute of Company Directors (AICD), an EMBA from UNSW and has been recognised as one of Australia's 50 most influential women entrepreneurs.
Cover image source: LightField Studios (Shutterstock)