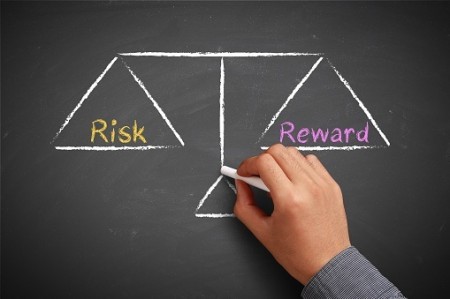 Q: Why can P2P provide a better solution to the borrower?
A: Fundamentally, P2P lending is about offering borrowers and lenders a better deal. By cutting out traditional middlemen and using efficient technology to match borrowers and lenders, we remove much of the cost that traditional lenders have to bear, and pass those savings on to borrowers in the form of better rates, lower fees and more flexible loans.
Q: Why can it provide a better solution for lenders?
A: P2P lending platforms like RateSetter provide investors with access to an asset class that has traditionally been very hard to access for retail investors. Consumer debt is a well-established, relatively stable asset class that can produce solid returns for investors. As the only P2P lending platform licenced to accept funds from retail investors, RateSetter provides a new investment option to all investors, not just ?sophisticated? investors.
Q: Does it provide access to people who otherwise could not get a loan?
A: RateSetter focuses on providing creditworthy borrowers with a better deal on personal loans. That means if you?re someone who wouldn?t qualify for a loan from a bank, then you?re unlikely to qualify for a loan from RateSetter.
However, unlike traditional lenders, we are much more ?open minded? about how we evaluate potential borrowers and we spend time carefully considering every application. So for people who have good incomes and a strong credit history we can often be far more accommodating than traditional lenders.
Q: Can borrowers expect better priced loans than through traditional lenders?
A: Yes, rates for RateSetter loans can be significantly lower than rates offered by traditional lenders. For example, an unsecured, 2 year, $10,000 RateSetter loan has variable rates from 4.9%/7.95% comparison rate. That?s over 8% lower than the average annual percentage rate being offered by major lenders*
Q: How do you manage the investment risk for lenders?
A: RateSetter takes the risk of lending seriously, and we work hard to help make lending simpler and safer. There are a number of steps we take to help manage the investment risk for lenders:
a) Focus on creditworthy borrowers
We are very cautious about who can borrow through RateSetter. Borrowers must meet our stringent lending criteria and pass a number of identity, credit history, affordability and responsible lending checks. RateSetter borrowers aren?t those who can?t obtain a loan from a traditional lender, but are creditworthy Australians who have decided to find a smarter, better value alternative.
b) Our unique Provision Fund
RateSetter in the United Kingdom was the first peer-to-peer lender globally to introduce the concept of a provision fund to help protect lenders from borrower late payments or default. This innovation represents a significant evolution in peer-to-peer lending.
The money in the Provision Fund comes from borrowers, and is held on trust by an external trustee. RateSetter may make a claim to the Provision Fund on behalf of a lender in the event of a borrower late payment or default. Our objective is to ensure that the Provision Fund is sufficiently funded to be able to protect lenders on an ongoing basis such that they do not suffer financial loss. However, the Provision Fund is not a guarantee nor an insurance product.
Being licenced to accept funds from retail investors, we are required to hold an Australian financial services license and are subject to the stringent registered scheme provisions in the Corporations Act. This regime provides a number of key investor protections, including the requirement to hold investor funds with a third party custodian, provide investors with a comprehensive PDS, maintain an external Compliance Committee, undergo regular audits and amongst other things, maintain adequate technology, human and capital resources to operate the RateSetter platform.
Q: What return premium should lenders expect to receive to compensate for the increased risk?
A: At RateSetter, we don?t determine the rates being offered for our loans, our lenders do. It?s up to them to decide what rate they?re comfortable with given the risks of lending and the comfort provided by our Provision Fund. That?s why you see different rates being offered across our various lending markets, with rates in our 1 month lending market around 4% per annum through to 10% per annum in our 5 year lending market. These rates reflect how our lenders perceive the risk of lending for shorter or longer periods.
To help lenders decide what rate they?re prepared to lend at, we provide a substantial amount of information about the average profile of our borrowers, the performance of our loans to date and the amounts and expected coverage available from the Provision Fund.
Q: What is the approval process for a loan? How long does it take? Is it faster than traditional lenders?
A: Applying for a RateSetter loan is quick and easy, and can be done entirely online.
The first step in applying for a loan with RateSetter is to get a RateEstimate. A RateEstimate gives an accurate estimate of the rates that we might be able to offer you if you apply for a RateSetter loan. A RateEstimate only takes about 30 seconds, and won?t impact your credit score.
If you?re happy with your RateEstimate you can submit a full application. This takes about 5 minutes, including verification of your identity online. If you want to speed up the assessment of your application, you can also choose to transfer your bank statement information online, using our secure transfer system.
Once we?ve received your application, it usually takes us less than 24 hours to consider your application.
Once approved, you can have your funds the same day (for a small fee) or they?ll be transferred overnight into your account.
Q: With positive credit reporting yet to become fully operational, how do you risk assess and risk rate borrowers?
A: RateSetter is an expert in the credit assessment of personal loan borrowers. As leaders in risk-based pricing in Australia, we?ve built on the experience developed by RateSetter in the UK where we have lent over £700m to more than 100,000 borrowers, but experienced an aggregate default rate of under 0.8%.
The process we use to evaluate borrower applications isn?t dissimilar to that used by traditional lenders, but we use very clever technology streamline the process, provide greater flexibility and ensure greater accuracy.
Comprehensive credit reporting will allow us to further streamline our credit assessment processes, and through greater visibility of ?positive? credit information, reward creditworthy borrowers with even better rates.
Q: What risk profile of investor is suited to P2P lending?
A: For those looking for a decent return it is not about whether you take a risk or not but how much risk you are willing to take. The key of course, is understanding the risk/reward ratio of the investments within your portfolio.
That?s why we are very focused on offering real transparency and providing lenders with the information they need to understand the benefits and risks of investing. We publish statistics on all our loans, our Provision Fund and the average profile of our borrowers in real-time.
You can lend on RateSetter from as little as $10, and we accept investments from individual, company, trusts and SMSF investors.
* Average unsecured personal loan fixed interest rates of CBA, NAB, ANZ and Westpac of 13.73%/14.71% comparison rate, as published on the respective lender?s website at 4.00 pm 20 July 2015.
| | | |
| --- | --- | --- |
| Lender | Interest Rate | Comparison Rate (5 year, $30k) |
| ANZ | 13.95% | 14.81% |
| CBA | 13.90% | 14.77% |
| NAB | 13.68% | 14.55% |
| Westpac | 13.39% | 14.71% |
| Average | 13.73% | 14.71% |