Wrapping up the week that was for Australian shares, Beach Energy's share price experienced the biggest growth on the ASX 200 amid a winning streak for commodities.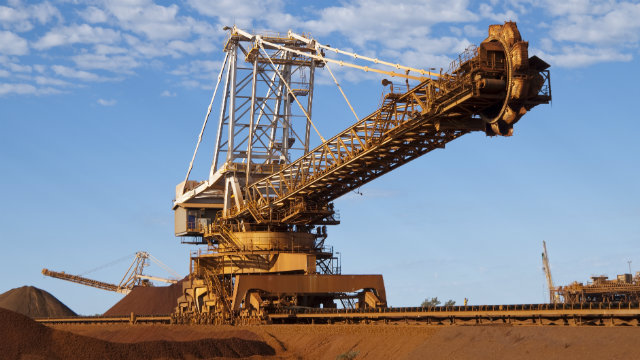 Shares in oil and gas company Beach Energy soared over 8% following the discovery of a new gas field in South Australia and strong oil prices.
Canstar general manager of wealth Josh Callaghan pointed to the performance of commodities as a standout in his read of the ASX's performance last week.
"The resources sector continues its run in 2018 with Beach, South32 and BHP all getting a price boost from the shift in sentiment due to world markets," he said.
CMC Markets chief market strategist Michael McCarthy said commodity markets are "painting a positive picture for shares" in Australia.
"Key industrial commodities such as oil, copper and iron ore are all at or near recent high points," he said.
"This positive outlook reflects stronger China trade and US manufacturing reads."
One electronics retailer is also recording a boom in share price following a strong Christmas trade period, with JB Hi-Fi's shares hitting an 11-month high mid-last week.
Morgan Stanley analysts lifted their forecasts and growth outlook for the retailer, sighting strong performance driven by iPhone X, drone and TV sales.
Top 5 Winners and Losers of the ASX200 (08/01/2018 to 15/01/2018)
Winners
Losers
Rank
Change (%)
Rank
Change (%)
1
Beach Energy (BPT)
8.5
1
Sigma Healthcare (SIG)
-11.9
2
SOUTH32 (S32)
7.6
2
Blackmores (BKL)
-9.8
3
JB Hi-Fi (JBH)
7.4
3
Australian Pharmaceutical Industries (API)
-7.7
4
BHP Billiton (BHP)
5.1
4
Fisher & Paykel Healthcare (FPH)
-7.5
5
Platinum Asset Management (PTM)
5.0
5
Macquarie Atlas Roads (MQA)
-7.3
Source: Canstar Research, January 15, 2018
Data source: Market Index
Meanwhile, the stock prices of Sigma Healthcare (a pharmaceutical distributor) continue to dive, recording an 11.9% fall last week, with other health sector companies Blackmores, Australian Pharmaceutical Industries and Fisher & Paykel also experiencing significant dips.
"Sigma Health continues its rough start to the year and wiped out all of the gains of the Santa rally in the second half of December," said Mr Callaghan.
"The market seems to be pushing it back towards the new average in the mid to late 80 cent mark since shocking the market in May with news of a lawsuit with key client My Chemist."
Macquarie Atlas Roads also took a hit last week, likely driven by news it may have to start paying tax on its Dulles Greenway toll road in the United States after President Donald Trump passed changes to the US tax code in December.