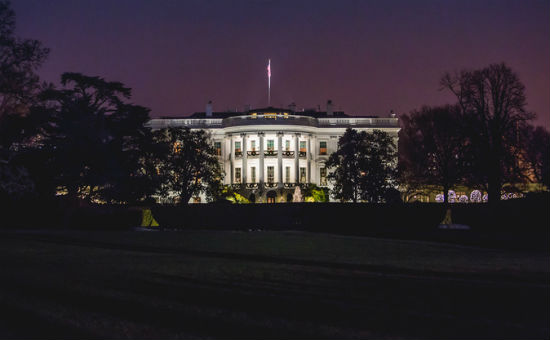 Thursday saw the ASX 200 reach losses of around 1.5% before stabilising upon the release of stronger-than-expected Australian employment figures.
This followed on the back of Wednesday's drop which saw the ASX 200 fall 1.1% to 5,786, with 4 out of every 5 ASX 200 stocks down amid a sell-off of the big 4 banks.
How the Trump scandal is affecting the market
Amid the intensifying speculation of President Trump being impeached, investors are increasingly worried Mr Trump's business-friendly policies will fail to pass Congress.
These policies include tax cuts and deregulation promises which have driven Wall Street to record highs.
The impeachment speculation comes after reports of President Trump interfering with an FBI investigation into his former national security advisor, Michael FLynn, and subsequently firing the FBI director, James Comey.
Meanwhile investors have fled towards "safe-haven" assets, such as gold.
ANZ's analysts, while not betting on a Trump impeachment, say they view this distraction from economic policy to be highly damaging to market prospects.
"Uncertainty over the Trump administration's ability to stay focused and effectively carry out its planned economic program rose sharply overnight, and this was reflected in a flight to safe-haven assets," said ANZ's analysts.
NAB's David de Garis also believes that the Trump scandals have come on the back of surprisingly weak economic data from the U.S.
"This all comes on the heels of the sharp dive in the US Economic Surprise Index, last week's further softness in US inflation, now politics intervening to add more noise into a market already wondering whether the US economy is slowing or not," Mr de Garis said.
Strong Jobs Numbers Stabilise ASX 200 Downfall
Despite the US's political and economic uncertainty leading to an international drop in share prices, the Australian dollar and ASX shares rebounded following the announcement of 37,400 new jobs being created in April to lower the unemployment rate to 5.7%.
#BREAKING: The unemployment rate for April has fallen from 5.9 per cent to 5.7 per cent.

— Sky News Australia (@SkyNewsAust) May 18, 2017
General Manager for the ABS Macroeconomic Statistics Division, Bruce Hockman, said the unemployment rate has been "relatively stable" for almost 18 months.
"We haven't seen this stability since the May 2007 to October 2008 period, when it remained around 4.2 to 4.3 per cent," Hockman said.
Following those numbers, the Australian Dollar bounced against the greenback, rising to 74.5 U.S. cents.