Australian-based industrial minerals company Syrah Resources ended a short week of trading nearly 14% down.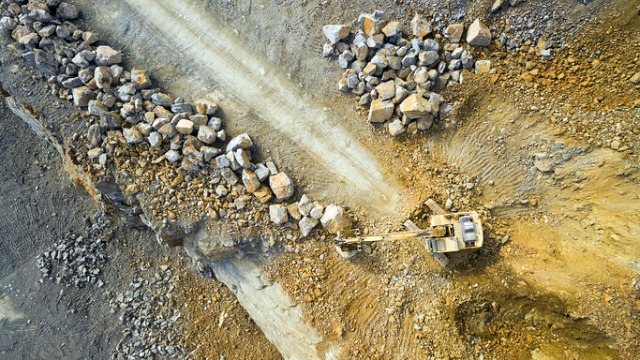 The share price of Syrah Resources, which mostly mines graphite, fell by 13.7% – the largest fall on the market last week.
There has been no major news out of Syrah to cause this decline, but it is worth noting that SYR has consistently been one of the ASX's most shorted shares, with around 20% of its shares held short.
As graphite is also used in making electric batteries, Syrah's shares also tend to rise and fall with that of lithium miners, such as Galaxy Resources.
Galaxy Resources also had a rough week, falling 9.8% after experiencing a 7.1% drop the week prior.
At the of writing, Syrah's share price sits at $3.17 AUD before the market opens.
Organic baby-formula provider Bellamy's Australia was another stock to suffer significant falls, declining by 10.4%.
Last week's winners were relatively minor by comparison, with the largest rise being just under 6% (Apn Outdoor Group).
Top 5 Winner and Losers of the ASX 200 (26/03/2018 to 29/03/2018)
Winners
Losers
Rank
Company
Change (%)
Rank
Company
Change (%)
1
Apn Outdoor Group (APO)
5.7
1
Syrah Resources (SYR)
-13.7
2
Chorus Ltd Foreign (CNU)
5.3
2
Bellamy's Australia (BAL)
-10.4
3
Iron Mountain Incorp (INM)
5.1
3
Galaxy Resources (GXY)
-9.8
4
Tassal Group Ltd (TGR)
4.3
4
Retail Food Group (RFG)
-9.7
5
SYD Airport (SYD)
4.0
5
Wisetech Global Ltd (WTC)
-8.7
Prepared by Canstar. Prices taken as of week to week close.
March the ASX200's worst month since October 2017
It's been a negative month of trading for Australians, with the ASX200 falling by more than 300 points from the open at the turn of the year.
The index currently sits at 5,739 – the lowest point since October last year.
"It's been a turbulent opening quarter to 2018," said Canstar General Manager of Wealth Josh Callaghan.
"Our index has mostly been weighed down by international affairs which mask that fact that our local companies actually had a pretty strong reporting season."
The 'international affairs' Mr Callaghan refers to are that of Donald Trump imposing $60 billion worth of tariffs on Chinese imports for the 'theft' of American intellectual property, as well as steel and aluminum tariffs.
The former saw China slap down $3 billion worth of tariffs of their own, causing global markets to fall.
"Most recently the trade wars between the US and China have weighed heavily on our market and with the most recent news that China has retaliated with some trade restrictions of its own, there's likely to be some more downward moves in the first part of the coming week."
The #ASX 200 fell by ~4.2% in March, making it the worst month for our market in more than 2 years and the worst quarter since mid-2015 #ausbiz

— CommSec (@CommSec) April 3, 2018