While the market remained relatively flat this week, Wesfarmers' share price saw a spike of 7% following the decision to dump supermarket chain Coles.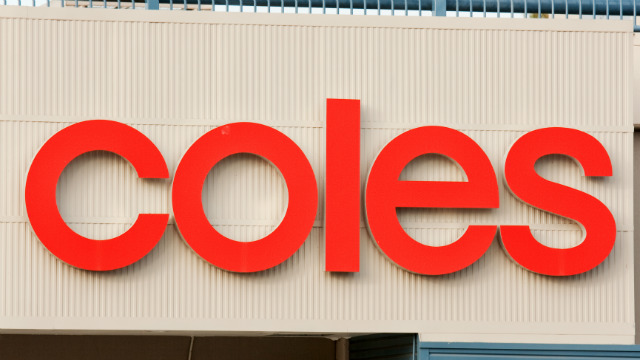 Canstar's General Manager of Wealth Josh Callaghan said Wesfarmers' decision to split out Coles as its own business was big news for the Australian share market last week.
"As a standalone organisation, Coles will still be in the ASX's top-30 with a market cap of circa $20 billion of the $47 billion market cap of Wesfarmers," he explained.
The resources sector also experienced significant growth this past week, with metals and mining company Syrah Resources up 17.7%, mining company Galaxy Resources' share price up 16.5% and lithium producer Pilbara Minerals up 7.5%.
Mr Callaghan said local market movements over the past week could mostly be attributed to what is going on in the United States.
"Most of the action on the market last week was related to the US with the talk of trade wars continuing, Trump's rotating door of senior advisors and the Aussie dollar copping a strong sell-off in the latter half of the week," he said.
"This week the local market will continue to look to the US for guidance on where to go with a close eye on the Aussie dollar against the greenback."
Top 5 Winners and Losers of the ASX200 (09/03/2018 to 19/03/2018)
Winners
Losers
Rank
Change (%)
Rank
Change (%)
1
Syrah Resources Ltd (SYR)
17.7%
1
Retail Food Group (RFG)
-11.0%
2
Galaxy Resources Limited (GXY)
16.5%
2
Newcrest Mining Limited (NCM)
-8.6%
3
Premier Investments Limited (PMV)
11.1%
3
APN Outdoor Group Ltd (APO)
-6.3%
4
Pilbara Minerals Ltd (PLS)
7.5%
4
Spark New Zealand Ltd (SPK)
-6.2%
5
Wesfarmers Ltd (WES)
7.0%
5
Genworth Mortgage Insurance Australian (GMA)
-5.1%
Source: Canstar Research, March 9, 2018
Data source: Market Index
Retail Food Group continues to plummet
The Retail Food Group experienced another terrible week on the market, falling by 11% last week.
"Just when we thought we'd seen the last of the Retail Food Group selloff, their price took another dive last week," said Mr Callaghan.
"It seems that some shareholders may have been waiting out for a positive adjustment but decided it may be better to cut and run."
Newcrest Mining also saw its share price sink after having to suspend all mining and processing operations due to cracks in a dam wall at its Cadia gold mine.