Oil and gas company Santos saw its share price lead the pack of ASX 200 stocks over the past week following news of a $13.5 billion takeover offer from Harbour Energy.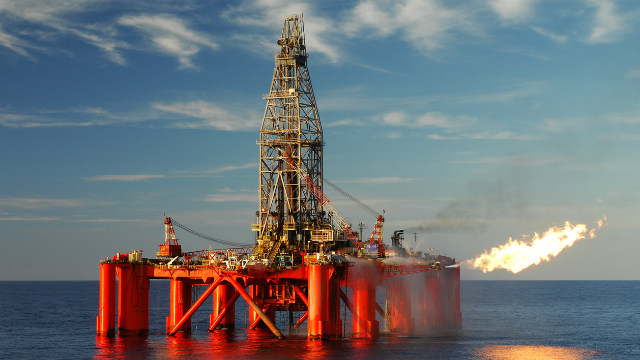 Adelaide-based Santos saw its share price increase 16.5% following the Harbour offer which values Santos at $6.50 per share.
Beach Energy, another oil and gas company, saw a less dramatic increase at 6.6%.
Mining companies also featured in the ASX 200's winners list, with Independence Group NL and Western Areas Ltd increasing by 8.6% and 6.1% respectively.
Canstar's General Manager of Wealth Josh Callaghan said the easing of attention on Donald Trump's 'trade war' tariffs on Chinese imports helped the Australian market improve "slightly" in the past week.
"The market moved slightly north this week as talks of trade wars eased resulting in a positive lead from the US market late in the week," said Mr Callaghan.
"The opening day of trade after the long weekend saw the market drop almost 30 points from 5,759 to 5,731 in the first half hour of trade but then started to rally above the 5,760 on Thursday to close the week at 5,788."
Top 5 Winner and Losers of the ASX 200 (02/04/2018 to 06/04/2018)
Winners
Losers
Rank
Company
Change (%)
Rank
Company
Change (%)
1
Santos Ltd (STO)
16.5
1
Orocobre Limited (ORE)
-6.4
2
Independence Group NL (IGO)
8.6
2
Navitas Limited (NVT)
-6.3
3
Costa Group Holdings Ltd (CGC)
6.7
3
Seven West Media Ltd (SWM)
-5.6
4
Beach Energy Ltd (BPT)
6.6
4
Breville Group Ltd (BRG)
-5.2
5
Western Areas Ltd (WSA)
6.1
5
Domain Holdings Australia Ltd (DHG)
-5.2
Prepared by Canstar. Prices taken as of week to week close.
Lithium miners Orocobre Limited experienced another volatile week, falling by 6.4%.
The other stocks to make the losers list with minor falls over the past week come from a range of industries including the private education sector, media and entertainment, electrical appliances and real estate.
BlueSky accused of over-inflating fee earning assets
Outside of the ASX 200, Mr Callaghan said BlueSky Alternative Investments has been the most notable mover over the past couple of weeks, whose share price finished last week at $5.70 – a whopping 60% down from the start of the year.
"BlueSky landed in the sights of US-based short-seller Glaucus Research, who after running their eyes over the books claim that BlueSky is over-inflating their fee earning assets by around $2.5 billion."