Sirtex Medical and A2 Milk were the biggest winners on the ASX 200 last week while lithium mining and minerals stocks plummeted.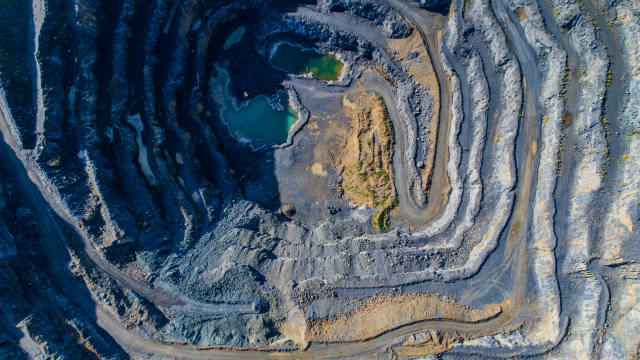 Shares in the liver cancer treatment group Sirtex Medical soared over 18% over the week following the announcement of a better than expected earnings outlook for the company.
Sirtex said Earnings Before Interest, Tax, Depreciation and Amortisation (EBITDA) is expected to be around $34 million for the six months to December, which is 16% growth on the same time period last year.
A2 Milk Company shares also experienced significant growth, rising 14% last week on the back of the company announcing it will expand to the United States from January 2018 and add more than 1,000 retail outlets.
A2's good week was also strengthened by rival organic infant formula maker, Bellamy, which upgraded its revenue growth to between 30-35% from 15-20%.
Top 5 Winners and Losers of the ASX200 (15/01/2018 to 22/01/2018)
Winners
Losers
Rank
Change (%)
Rank
Change (%)
1
Sirtex Medical (SRX)
18.4
1
Galaxy Resources (GXY)
-20.3
2
A2 Milk Company (A2M)
14.0
2
Pilbara Minerals (PLS)
-19.6
3
Flight Centre Travel Group (FLT)
9.5
3
Retail Food Group (RFG)
-15.1
4
Nine Entertainment Co (NEC)
8.9
4
Mineral Resources (MIN)
-11.1
5
Treasury Wine Estates (TWE)
8.9
5
Beach Energy (BPT)
-9.9
Source: Canstar Research, January 22, 2018
Data source: Market Index
Lithium mining stocks plummet
Despite these 'winners', Canstar's General Manager of Wealth Josh Callaghan said the overall market was down last week and is now sitting below the 2018 opening level.
Galaxy Resources, Pilbara Minerals and Mineral Resources all fell sharply when news broke that global lithium miner SQM announced it could quadruple its production.
"Across the board, lithium miners were hit last week due to a combination of profit taking in the market and NYSE-listed SQM getting permission to increase its production after a long-running dispute with Chile's economic development agency," said Mr Callaghan.
"Locally that lead to Galaxy Resources and Pilbara Mining leading the ASX losers list."
Also in the top 'losers' list for Aussies shares last week, Retail Food Group experienced a decline of over 15% following widespread news the franchiser is facing a potential class action.
"Retail Food Group, the owner of brands such as Michel's Patisserie, Crust Pizza, Gloria Jeans, Brumby's and Donut King, has continued its price drop which started in mid-December after media reports of mistreatment of franchisees," said Mr Callaghan.
"A fresh legal threat was launched last Tuesday regarding a potential class action being brought against the company which saw its price shed another 15%, now less than half what it was at the start of December."