Sirtex Medical was the big winner on the Australian share market this week while resources stocks were among the biggest fallers.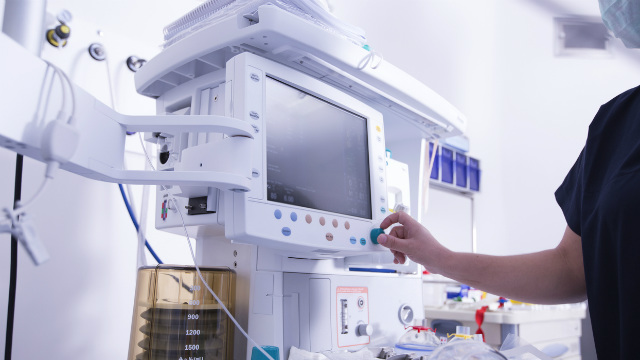 Shares in the liver cancer treatment group Sirtex Medical soared over 48% this week following an announcement by the Sirtex board on Tuesday that it had agreed to an offer by United States company Varian Medical Systems.
Canstar's General Manager of Wealth Josh Callaghan said the bid from Varian Medical was for $28 cash per share and represents a bit of a departure from the US company's usual focus on radiation oncology equipment.
"The bid represents a price of $28 per share for Sirtex whose share price was trading between $13 and $16 through 2017," he said.
"As expected, their largest shareholder Allan Gray supports the bid."
James Hardie shares also experienced significant growth, rising 11.8% this week on the back of a positive profit report.
"In the last day of trading for the week, we also saw a strong finish from James Hardie to close at a new 12 month high of $23," he said.
"This was off the back of the company releasing its third-quarter results which reported a 7% increase in net sales from the prior corresponding nine-month period."
The industrial building materials company reported a 32.9% rise in third-quarter profit.
"2017 market darling NEXTDC also had another bump this week closing at an all-time high of $6.30," said Mr Callaghan.
Top 5 Winners and Losers of the ASX200 (29/01/2018 to 02/02/2018)
Winners
Losers
Rank
Change (%)
Rank
Change (%)
1
Sirtex Medical (SRX)
48.9
1
Pilbara Minerals (PLS)
-9.9
2
James Hardie Industries plc. (JHX)
11.8
2
Syrah Resources (SYR)
-8.9
3
Nextdc (NXT)
10.5
3
Credit Corp Group (CCP)
-7.6
4
Vocus Group (VOC)
9.2
4
Galaxy Resources (GXY)
-7.3
5
Iluka Resources (ILU)
7.2
5
Viva Energy Reit (VVR)
-5.5
Source: Canstar Research, February 2, 2018
Data source: Market Index
Resources stocks dominate the losers list
Pilbara Minerals stock prices led the losers table this week with an almost 10% correction in price.
"It all started on Tuesday afternoon for Pilbara Minerals following a corporate presentation which seemed to spark a big sell down immediately afterwards and then a steady continued decline for the rest of the week," said Mr Callaghan.
Mining company Syrah Resources told investors they will not achieve the sort of prices that had been expected following its initial graphite sales.
"Syrah continued its price decline this week with a fourth consecutive week of declines to remove all of the gains of December and return to the highs of November," said Mr Callaghan.
"This week's drop is off the back of the company telling investors they were unable to achieve sale prices as high as the index quoted in the market which has softened revenue expectations of shareholders. "
Other falls were seen for debt collectors Credit Corp Group and lithium miner Galaxy Resources.