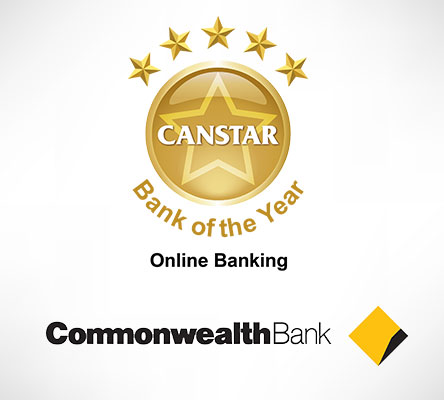 Our comparison looks at 16 banks and 35 customer-owned institutions which include mutual banks, credit unions and building societies, to find often subtle differences in banking and personal finance management services.
Our research culminates in our choice of Bank of the Year and Customer-owned Institution of the Year for Online Banking and we are pleased to announce that for an astounding sixth year in a row Commonwealth Bank has won our Bank of the Year – Online Banking award.
We caught up with Lisa Frazier, Executive General Manager of Digital Channels at Commonwealth Bank, for a quick Q&A on changes in and functionality of online banking in Australia.
Q: Online Banking is a dynamic environment. What are the biggest changes you have seen in the online banking space in recent years?
A: While a significant proportion of customers have embraced mobile and apps, customers who use multiple digital platforms report a much higher level of satisfaction with our banking services.
Our research shows that customers go to their laptops and desktops for larger transactions, and when planning their regular finances. We?re focused on value-add features like the new Portfolio page for a single view of a customer?s wealth and the Interest & Tax Summary page to make completing your tax return easier.
Our customers now have a higher expectations when it comes to design and usability and this is an area of continuous focus for the team.
Q: You have recently launched a Commbank app for smartwatches. Can you give us a brief rundown on the functionality included? Do you have a launch date as yet for the Apple Watch app?
A: The CommBank app for smartwatches offers everyday mobile banking essentials including: ATM locator; view account balances and transactional capability with Cardless Cash enabling withdrawals from CommBank ATMs. iPhone customers can now also securely login to the CommBank app using their fingerprint, making their everyday banking even simpler, convenient and faster.
Additionally, the CommSec Apple Watch app enables customers to view live share market information on the CommSec Apple Watch app. Customers can:
view their share portfolio, individual share holdings and cash balances;
view share watchlists;
receive share price, volume and news alerts;
use Apple Glances to instantly view ASX 200 movements; and
use Siri to get live share prices.
Q3: What is the typical speed of customer take up of new online functionality? Does it differ between generations?
A: Digital adoption is by no means the domain of the millennials. More than 100,000 customers over 40 have taken up digital banking with us for the first time in the last 12 months. Additionally, over half a million customers over 40 actively use the Commbank App.
Q: Commonwealth Bank has developed some particularly innovative products and online functionality over the years – what is one of your favourite innovations?
A: Online banking has traditionally been limited to the ?big 3? – viewing balances, viewing transactions and making transfers and bill payments. Customers now expect online self-service that looks something akin to a virtual branch.
NetBank?s new personal balance sheet provides our customers with personalised insights, from the value of their property to topical investment news. We want to empower our customers so they feel in control of their financial situation and can make informed decisions.