The 'buy now, pay later' phenomenon has made its way into the airline business, as Afterpay becomes available for Australian customers to book domestic flights with Jetstar from today.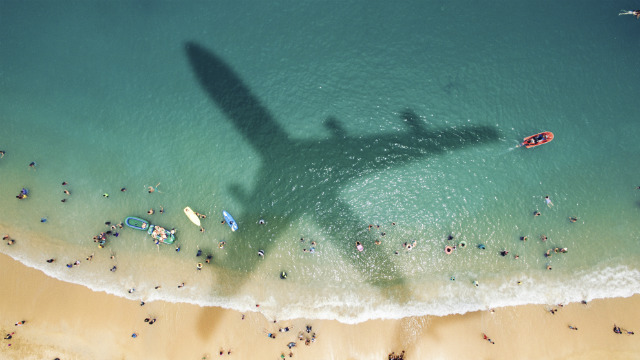 Retail payments platform Afterpay has announced its partnership with budget airline Jetstar to become the first carrier to introduce this new payment option to Aussie travellers.
From today, people can book domestic flights and products online in four equal interest-free fortnightly instalments with a minimum spend of $200 and maximum spend of $1,000.
According to Jetstar, customers who choose to book using Afterpay will face a non-refundable payment fee of $10 per transaction.
Jetstar Group CEO Jayne Hrdlicka says the airline is excited to be the first to offer this popular payment service to its customers, allowing them to basically book a holiday on reverse-layby.
"Our mission at Jetstar is to offer low fares to enable more people to fly to more places, more often," she said.
"Partnering with Afterpay gives our customers the option to lock in low fares at today's prices and pay over time, even during our sales.
"Many of Jetstar's customers already use Afterpay to purchase items at various retailers and are familiar with the flexibility of paying over time."
Afterpay and Jetstar have also indicated that they are considering extending the payment service to international flights in the future.
Afterpay $APT shares +6.75% after Jetstar agreed to use its payments system on certain domestic flights #AusBiz

— CommSec (@CommSec) September 13, 2017
New payment option a clear win for cashed-up Millennials
Afterpay already has a customer base of over 1 million people and growing, largely thanks to the "indulge now, pay later" appeal, and expects this new direction into airline retailers will be an "incredible win".
Afterpay Head and Co-Founder Nick Molnar says this opportunity will allow Afterpay to offer customers more variety, particularly in the travel market where Millennials are spending more as a percentage of disposable income.
According to Afterpay, over 60% of Millennials aged 18 to 34 are planning to travel for a holiday domestically, overseas or both in 2017.
"There has been a clear shift in Millennials share of wallet towards the services industry and more specifically travel," he said.
"We believe the demand for Afterpay in the travel market will be very strong.
"This is an incredible win for both Afterpay and Jetstar customers."
A new system called 'afterpay' now allows online shoppers to receive goods immediately and pay later. https://t.co/LKU510o6Bt

— 7 News Melbourne (@7NewsMelbourne) May 11, 2016