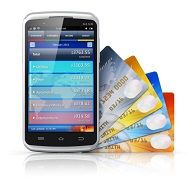 An international survey of smartphone consumers by predictive analytics and decision management software company,
FICO
, has found that many transactors want to do much more mobile banking than most of today's smartphone apps permit. While the most requested functionality is the ability to check account balances, many respondents want to receive notifications of potential fraudulent activity, receive credit card limit warnings and make payments from bank accounts through mobile phones.
"Culturally, Australians are big online shoppers, so this habit of conducting retail transactions online seems to have made them open mobile banking as well," said Ross McGown, FICO's Managing Director.
"For forward-thinking banks, this presents an unprecedented opportunity to differentiate themselves and strengthen their relationships with their customers. The unique ability to combine voice, applications, text, and location information with powerful analytics, personalisation and automated communications make mobile banking much more significant than previous channel expansions, including the advent of ATMs or even online banking."
In terms of preferences, the FICO study found that Australians who are comfortable using their smartphone for banking transactions, would like to see the following functionality:
| | |
| --- | --- |
| Check account balance | 78% |
| Receive notifications of fraudulent activity | 66% |
| Receive credit card limit warnings | 63% |
| Receive credit card bill payment reminders | 58% |
| Receive automated account balance updates | 43% |
Financial institutions are picking up on this consumer desire, with new innovations, such as near field communication technology and Commonwealth Bank?s Kaching application leading the field. Relatively speaking, smartphones have only been around for a nanosecond. The next ten years will be fascinating.