The Federal Government and local resource companies have come to the aid of farms affected by Category-Four Cyclone Debbie, by donating money and making grants available to people who need help getting back on their feet.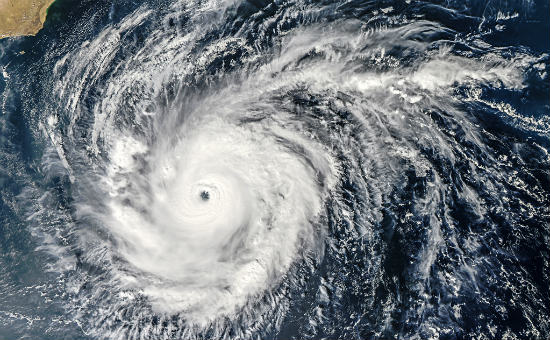 Grants available for Northern NSW
People devastated by the recent effects of Cyclone Debbie have received welcome news from the Federal Government today.
Minister for Justice Michael Keenan and NSW Minister for Emergency Services Troy Grant have announced that grants are now available for primary producers in the Lismore and Tweed areas.
Minister Keenan said assistance for those affected in the Northern NSW area between Lismore and Tweed would be receiving assistance through the Commonwealth-State Natural Disaster Relief and Recovery Arrangements (NDRRA).
"Our governments have recognised that primary producers in Lismore and Tweed were significantly impacted by the North Coast floods, and have acted swiftly to provide additional assistance to ensure they have the support they need to recover as quickly as possible," Mr Keenan said.
"Importantly, the recovery grants being announced today are on top of the low interest rate loans and freight subsidies that have already been made available to affected farmers."
Minister Grant said the damage caused by Cyclone Debbie and the subsequent floods total almost $20 million to the primary production sector in Tweed and Lismore alone.
"Last week I visited primary producers in the region to see the damage first-hand", Mr Grant said.
"This additional assistance will help the farmers hardest hit to get their properties back up and running as quickly as possible.
"The grants being announced today will help eligible farmers with their recovery by funding clean-up and reinstatement activities, including salvaging crops, replacing pasture, purchasing fodder, and repairing damaged equipment and machinery.
"Further Category C applications for primary producers and small businesses are being prepared and will be submitted to the Commonwealth shortly."
Resource companies donate generously to Northern Queensland victims
Minister for Resources and Northern Australia and Senator for Queensland, Matt Canavan, also announced today that resource companies operating in Central and Northern Queensland have donated over $700,000 to the Cyclone Debbie recovery effort.
The Senator thanked the resource companies for their donations and indicated that it would go a long way in Northern Queensland's attempts to rebuild.
"The rebuilding is well underway across Central and North Queensland," said Mr Canavan.
"I've seen for myself some of the devastating impacts from Cyclone Debbie, not only in my home region of Rockhampton, but also in the communities of Clarke Creek and Lotus Creek.
"This week I've also visited Proserpine and Bowen to speak with local cane growers and tomato and capsicum growers.
"One month on from the cyclone, the full extent of the damage is still coming to light, but local communities are determined to get back to business as soon as possible.
"The donation of more than $700,000 from locally-operating resources companies including BHP Billiton, Rio Tinto, Adani, and Aurizon is not only a generous gesture, but it will also have a real impact on how quickly our communities recover."
Minister Canavan also said that is was great to see big resource companies getting involved in the community and willing to provide assistance for residents in the area.
"We know that the resources industry plays an important role in regional communities, through direct jobs and also the flow-on spending at local businesses," said Mr Canavan.
"These donations add to the spirit of generosity that has come from all over Australia, through donations and assistance from volunteers who want to get stuck in to help repair and rebuild."
Cyclone Debbie will hit Queensland's state budget
These grants and donations have come as timely assistance to those greatest hit by the weather event which caused infrastructure damage in Northern Queensland and triggered widespread flooding across the northern New South Wales coast.
Mr Pitt says this will impact heavily on Queensland's Budget; however, the full extent of the financial impact won't be known until it is determined by the Queensland Reconstruction Authority.
"The losses should be offset by recovery-related activity, including insurance payouts, work by tradespeople, the Personal Hardship Assistance Scheme, rebuilding public infrastructure, and a short-term boost to coal prices," Mr Pitt said.
"The budget will contain an estimate of Cyclone Debbie's impact on forecast economic growth, resulting from economic losses estimated at approximately $2 billion."