The Insurance Council of Australia (ICA) has declared the damage caused by Severe Tropical Cyclone Debbie as a "catastrophe".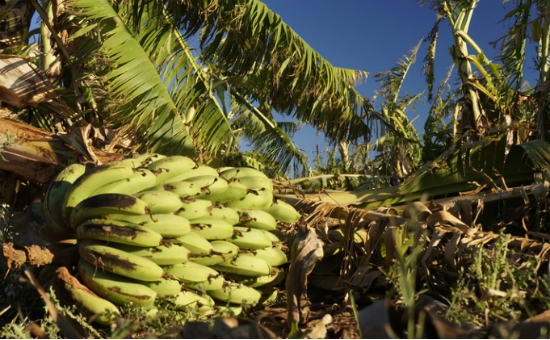 The Category 4 Cyclone, which hit yesterday afternoon between Bowen and Airlie Beach, could cost billions of dollars if previous cyclones are anything to go by.
Cyclone Yasi, which hit further North in 2011, caused insured losses of $1.4 billion.
Since 2006, cyclone-related claims in Queensland have had insurers pay out over $3.6 billion, along with flood claims costing over $3.2 billion.
The damage is predicted to continue, with "torrential rainfall" creating a risk of flooding.
ICA CEO Rob Whelan has said insurers are on standby to aid policyholders suffering the financial impact of the cyclone.
"Insurers are already taking calls from policyholders, and many have teams standing by to enter the impact zone, assess claims and deliver assistance to their customers," Mr Whelan said.
Suncorp is urging customers to lodge their claims as soon as possible.
"The sooner you contact us, the sooner we can start the claim process to ensure the quickest possible path to recovery," said Suncorp spokesperson Josh Cooney.
Food prices to skyrocket
Shoppers are warned to expect higher fresh food prices as a result of Cyclone Debbie's damage to crops in North Queensland.
The region is considered to be Australia's 'winter food bowl', producing the majority of Australia's tomatoes, bananas, capsicum, and sugar cane.
Rockmelons, eggplant, pumpkin, cucumber, corn, avocadoes, passionfruit, and beans are also known for being grown in North Queensland.
Grocer David Tobey in Sydney's Homebush told 7 News that tomato prices will "probably go up to $9, $10 a kilo".
Suncorp financially protected against Cyclone Debbie
Insurer Suncorp says it is "well protected" against the financial cost of Cyclone Debbie through its main catastrophe program and their additional Natural Hazard Aggregate Protection.
The additional cover, which was purchased for the 2017 financial year, offers an extra $300 million when a natural event larger than $5 million reaches a level of $460 million for the year.
Suncorp has claimed to have already reached this level and can use the funds for the costs caused by Cyclone Debbie.
"We have the experience and capability to get North Queenslanders back on their feet as quickly as possible," Suncorp CEO Insurance Anthony Day said.
Day adds that North Queensland residents are "experienced" and are in a "good position" to recover from the damages of Cyclone Debbie.
Big 4 banks offer financial aid
Australia's major banks have announced emergency relief packages to financially aid those affected by the disaster.
NAB
Paul Collins, NAB General Manager Retail Queensland says, "Anyone who needs assistance or advice can contact us so we can discuss their circumstances and work out the best way to help."
Measures by NAB include putting on hold repayments on loans, as well as waiving any excess fees on deposit withdrawals and loans.
Credit card and personal loan relief where appropriate
Suspending home and personal loan repayments
Waiving costs and charges for withdrawing term deposits early
Waiving home loan and personal loan application fees
Support to restructure other existing bank facilities
Provision of support and counselling by making NAB's Employee Assistance Program available to customers
CommBank (CBA)
Kylie Hall, Commonwealth Bank Regional General Manager for Queensland, says, "Given the impact of these storms on the region, we would like to do what we can for our affected customers and community members at this difficult time."
Options for those affected include assistance with accommodation, considerations of requests for additional loans, as well as waiving charges to access term deposits and bonds.
Emergency accommodation assistance for CommInsure customers whose homes have been damaged
Expediting claims for CommInsure customers seeking help through their home, contents, and car insurance
Customised assistance for CommBank home loan, credit card, and personal loan customers who may experience difficulties due to the cyclone
Considering requests for additional loans including emergency credit limit increases (subject to credit approval)
Loan restructuring for business customers with existing loans
Waiving charges and notice periods for affected customers wishing to access term deposits and Commonwealth Investment Bonds ahead of the maturity date
Waiving other selected fees and charges
ANZ
Tony Tapsall, General Manager for ANZ Northern Queensland and Northern Territory, says, "After closely monitoring the impact of Cyclone Debbie, we have activated our financial relief package to customers in the region. Our thoughts go out to everyone affected during this difficult time."
Emergency Relief packages for customers include holding off loan repayments, assistance with loan restructuring, and waiving additional fees for life insurance.
Suspend repayments on loans (including credit cards) for up to 3 months
Waive fees associated with restructuring business loans that are necessary due to Cyclone Debbie
Allow impacted customers to apply for new home loans or personal loans, or to restructure finances without application fees
Provide temporary adjustments to lending limits to assist with costs associated with the cyclone
Allow impacted customers to access term deposits early without incurring fees
Waive fees associated with replacement EFTPOS and credit card terminals
Allow customers with home and contents insurance to receive assistance in the form of emergency funds and accommodation
Waive life insurance premiums for up to 3 months
Westpac
Greg Crocombe, Queensland General Manager Retail Banking says, "Our thoughts are with our customers during this difficult time and we wish to offer some peace of mind by providing this financial support."
Measures for those affected include credit limit increases and deferred repayments, as well as personal loan applications with discounted rates.
Affected customers with Westpac home loans may apply to defer repayments for up to 3 months
Affected businesses can request loan restructuring without incurring the usual bank fees such as establishment fees and break costs
Affected credit card customers may request an emergency credit limit increase
Affected credit card customers may apply to defer repayments to their card for up to 90 days
Customers wishing to purchase replacement goods may apply for a personal loan at a discounted interest rate with no establishment fee
Westpac may waive interest rate adjustments for affected customers wishing to withdraw term deposits
Affected Westpac customers with home and contents insurance may be eligible to receive assistance under the terms of their insurance policies for emergency accommodation