In the wake of Cyclone Debbie, insurers are bracing themselves for massive hits to their profit margins, which could mean higher premiums for all of us.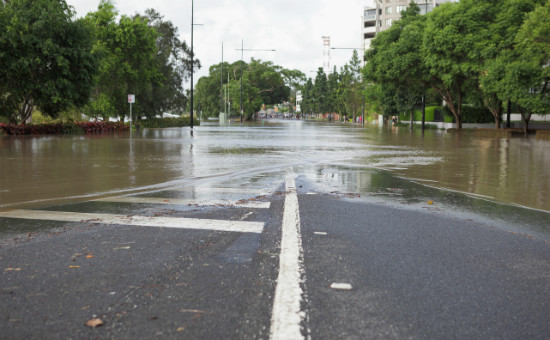 Around 30,000 insurance claims have been lodged across Queensland and Northern NSW after the tropical cyclone made landfall last week.
The Insurance Australia Group (IAG) – which includes NRMA Insurance, CGU, and SGiO Insurance among others – announced it expects to take a $170 million hit to its pre-tax profits this financial year from additional claim costs.
The insurer budgeted for anticipated natural disaster claim costs of $680 million this financial year, but has now revised their prediction up to $850 million.
This hit to IAG's underlying insurance margin represents a fall of approximately 10.5% to 12.5% compared to the expected 2% – a substantial difference.
IAG's Managing Director Peter Harmer affirmed that IAG's companies have taken an "all-hands-on-deck" approach in order to properly support its customers in affected areas.
"This is a highly unusual and complex event, with the devastating effects still being felt across North and South-East Queensland, Northern NSW, and New Zealand," Mr Harmer said.
"Our immediate concern is for our customers and their communities and we have our people and partners on the ground in the affected areas to make sure they feel supported and safe.
"We are well-advanced in assessing damaged properties and this is a priority so our customers can get back on their feet as soon as possible."
IAG's claims costs budget
IAG's $850 million budget is comprised of the following:
About $650 million for the eight months that ended on 28 February 2017
$50 million from events in March 2017, not including Tropical Cyclone Debbie
$140 million for Tropical Cyclone Debbie
Roughly $100 million for future perilous events throughout April, May, and June
The expected full utilisation of the FY17-specific reinsurance cover of $96 million, which applies to net natural peril claim costs immediately
Premiums expected to rise
The massive increase in the number of claims made over the past week or so is expected to have a detrimental effect on customers of those insurance companies affected.
This is especially true for customers of Suncorp and IAG, which have reported an extra 10,900 and 4,300 claims respectively.
| Company | Number of Cyclone Debbie claims |
| --- | --- |
| Suncorp | 10,900 |
| IAG | 4,300 |
| RACQ | 3,802 |
| Youi | 1,675 |
Industry experts are predicting that the significant blows to company profits will lead to an increase in insurance premiums.
Canstar's own Mitch Watson says insurance premiums in North Queensland increased by up to 80% over 2005 to 2013, when Larry and Yasi wreaked havoc in the area.
"The outlook for premiums following a large-scale disaster is generally up," said Mr Watson.
"Considerations on whether an increase is likely, or the size of an increase, will be based on the amount and size of claims and whether it has an impact on reinsurance premiums."
Given that customers in Northern Queensland already pay nearly 3 times the average Queensland premium for home insurance, further premium rises relative to the rest of the country would be hard to take.
Be wary of scammers targeting cyclone victims
The Insurance Council of Australia (ICA) has warned people in Queensland and Northern NSW to be on the alert for scam artists looking to take advantage of people affected by the storm.
Insurance companies have already received too many calls from shocked customers in these areas reporting scammers posing as repair services, volunteers, and even insurance assessors.
The Insurance Council provided these tips to avoid being caught out by scammers:
Ask to see credentials if you are approached by a contractor or assessor unexpectedly.
If you are not satisfied, contact your insurance company to make sure they are appointed by your insurer. Contractors and assessors authorised by insurers will notify customers in advance before repairs or inspections take place.
Ask to see the contractor or assessor's driver's licence and write down their licence number and their vehicle's licence plate number.
Do not hand over any form of payment directly to a contractor or assessor requesting cash unless authorised by your insurer to do so.
Do not sign a contract with someone whose identity you have been unable to verify.
Contact your insurance company and seek advice about the repairs process under your policy.
If you would like to report someone that you suspect is a scammer, call the National Travelling Conman Hotline on 1300 133 408 or your local police on 000.
It would be tragic to become a victim of this disaster twice, and the ICA's CEO Rob Whelan says that the elderly are the most heavily targeted demographic for these scammers.
"[Scammers] often claim to represent the insurance company and pressure the householder or business owner for money to inspect the roof or other damage, and (in some cases) they even pressure their victims to drive to an ATM to withdraw money," Mr Whelan said.
"If someone knocks at your door claiming to represent your insurer, contact your insurance company to check their identity.
"An insurance company representative would never demand cash to carry out an inspection."