HSBC Bank Australia customers can now enjoy the benefits of mobile payments, with the addition of Apple Pay™ to their list of services.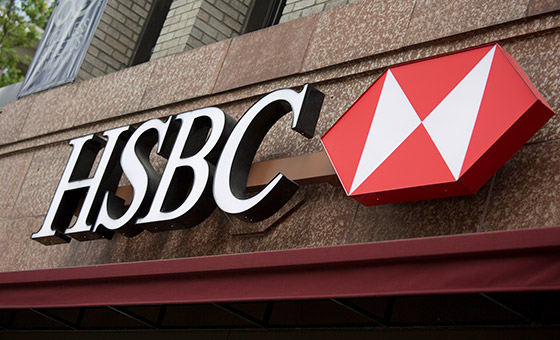 The bank's Visa and Mastercard credit cards can now be linked to the digital wallet in Apple devices such as the iPhone or Apple Watch, to make it easy for customers to tap and pay.
Contactless purchases such as those made using Apple Pay are accepted anywhere that has Tap 'n' Go facilities, making it easier for busy consumers to make a quick purchase.
Customers' card numbers will not be stored on their Apple device or servers when they add their HSBC credit card information.
Customers will instead be assigned a unique device account number that is encrypted and kept in the secure element on their Apple device.
As a further assurance, a one-time-only number will be used to authorise each transaction using Apple Pay, and a strong security code will validate each transaction, rather than using the 3-digit security code on the back of an HSBC credit card.
There is no news yet from HSBC as to whether they plan to add Android Pay or Samsung Pay to their services for those customers who do not own an Apple device.
Apple Pay providers in Australia
ANZ (American Express credit cards, Mastercard credit cards, Visa credit and debit cards)
Australian Unity
Bank of Sydney
Beyond Bank Australia
Big Sky Building Society
Border Bank
CAPE Credit Union
Catalyst Money
Central Coast Credit Union
Central Murray Credit Union
Central West Credit Union
Community Alliance Credit Union
Community First Credit Union
Credit Union SA
Defence Bank
Firefighters Mutual Bank
First Option Credit Union
Goldfields Money
Goulburn Murray Credit Union
Holiday Coast Credit Union
Horizon Credit Union
ING Direct
Intech Credit Union
Laboratories Credit Union
Lombard Finance
Macquarie
MyState Bank
Nexus Mutual
Northern Beaches Credit Union
Northern Inland Credit Union
Once Credit
P&N Bank
People's Choice Credit Union
Police Bank
QT Mutual Bank
Select Encompass Credit Union
South West Slopes Credit Union
Sydney Credit Union
Teachers Mutual Bank
The Mac
The Rock
UniBank
Unity Bank
Warwick Credit Union
WAW Credit Union
Woolworths Employees' Credit Union