Former Money magazine Editors, Effie Zahos and Maria Bekiaris, join Canstar.com.au

The duo's number one priority is improving Australians' financial understanding and helping more Aussies to confidently make money decisions

Comes at a time when Canstar.com.au is experiencing a record number of Australians visiting its comparison site to engage with their finances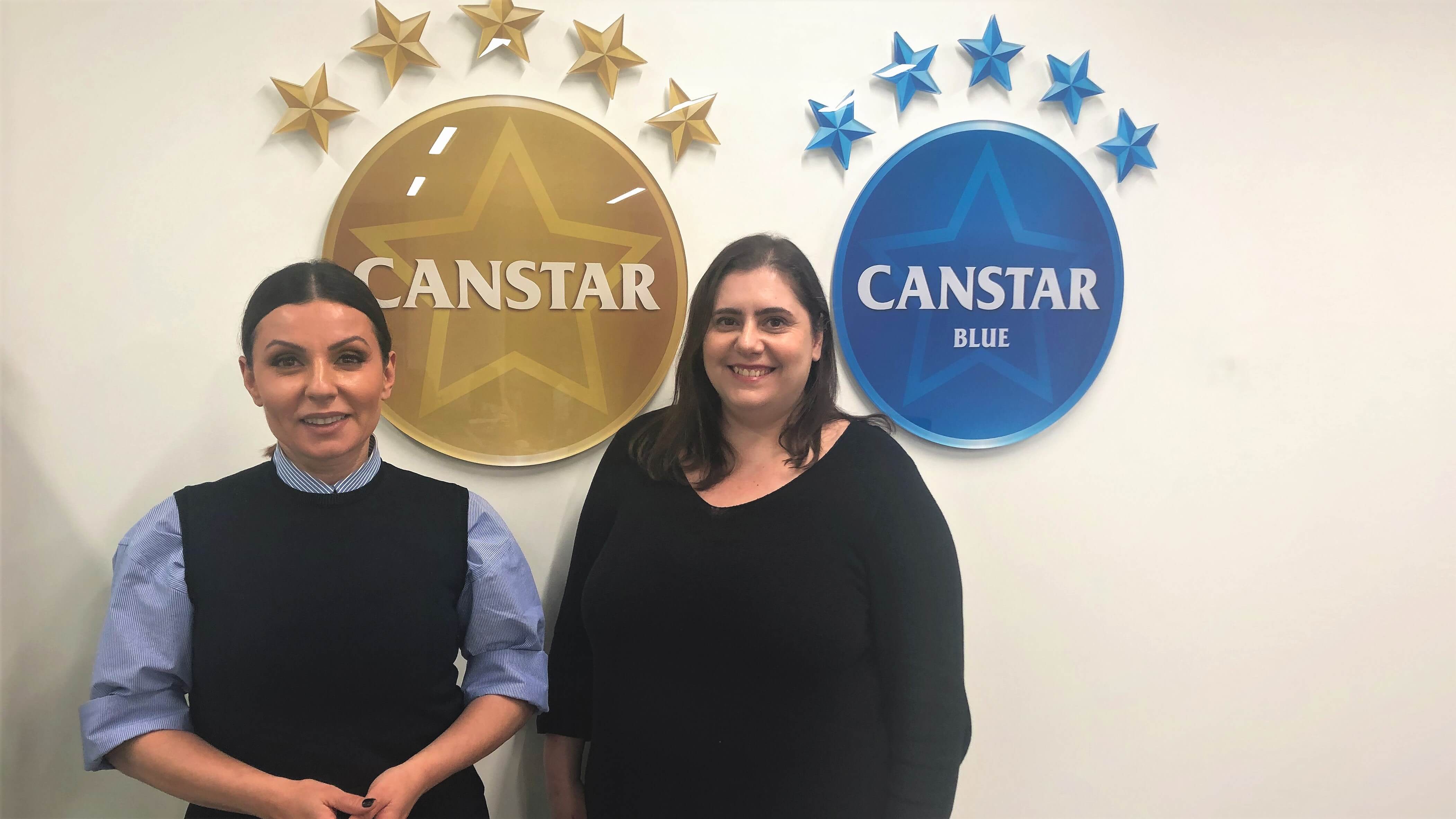 Former Editor and Deputy Editor of the country's longest-running and most read personal finance magazine, Money, bring their passion for financial literacy to a new and growing audience, today joining the experts at Australia's biggest financial comparison site*, Canstar.com.au.
Former Money magazine Editor, Effie Zahos, takes on a newly created role as Canstar.com.au's Editor-at-Large with plans to leverage the brand's digital platform and reach in pursuit of improving Australians' understanding of their own personal finances.
Effie will be adding to the lineup of esteemed financial spokespeople at Canstar.com.au, commenting on a wide range of finance topics that matter to Australians.
Making the move with Effie is former Money magazine Deputy Editor, Maria Bekiaris, who will lead a series of new editorial projects and campaigns designed to introduce Canstar.com.au to new audiences in another newly created role as Editorial Campaigns Manager.
The content masters join Editor-in-Chief, Nina Tovey and her team of specialist finance journalists to unpack finance in a way that resonates with readers and helps them take control of their money.
Canstar.com.au's Group Executive for Digital, Marketing and Editorial, Sara Tweedly, said: "We know that people are thirsty to read, watch and hear more about personal finance. With a record one million Australians visiting our comparison site in July, we feel it's the right time to be welcoming editorial powerhouses, Effie and Maria to the Canstar team."
Maintaining editorial integrity and making complex finance matters simple will remain the duo's key drivers as they continue providing quality content.
Commenting on the decision to join Canstar.com.au, Effie said: "Its reputation among consumers and in the finance industry as one of Australia's most trusted research houses and the country's biggest financial comparison sites is why as editors of Money magazine, we worked with Canstar exclusively for almost 20 years on some of the magazine's most important banking awards.
"Canstar has become the place consumers go online to compare all things finance. Maria and I feel Canstar is the perfect match for us; we want to be part of a team like this that works hard to provide free access to impeccable research, trusted content and tools that can help Aussies engage with their finances, compare their options and confidently make financial decisions for them and their family."
Effie will continue her broader role as a financial commentator and as a director of Ecstra Foundation, a not-for-profit organisation committed to building the financial capability of all Australians. Effie's focus is always on empowering Australians when making decisions about their money.
"I'm very excited to be able to leverage a platform like Canstar to continue educating consumers. When you consider that in a given month more than one million Aussies are likely to visit Canstar.com.au to search for information or insights about their finances it's a great opportunity to help change people's financial future."