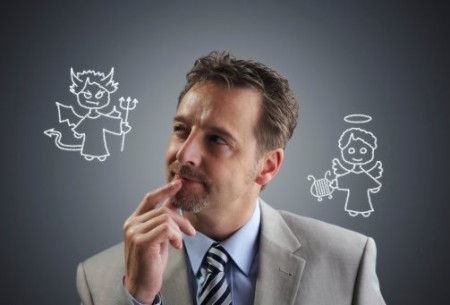 Have a great, green idea and need some funding? You could consider putting in an application for Australian Ethical's
2015 Community Grants program
, which offers funding to Australian non-profit organisations, social enterprises and community projects.
Australian Ethical is Australia's leading ethical superannuation and investment company and the community grants program is now in its 14th year. We caught up with Phil Vernon, Managing Director Australian Ethical, for a quick Q&A about the program and about ethical funds in general.
Q: Ethical investment filters are well and truly mainstream now. When, in your opinion, did ethical funds reach that tipping point?
A: Over the past few years there has definitely been an increase in social consciousness. We're seeing this across all aspects of the consumer behaviour with the increasing demand for organic foods, cage free eggs and solar panels as just some examples. In the energy sector the climate debate has contributed to this to a considerable degree. So this has simply translated into the investment sector. People realise that they want this, it's available and they don't need to compromise on price or performance. So why wouldn't you? Our research says that up to 40% of people would invest ethically if they could be satisfied that they didn't compromise on any of these factors.

Performance of ethical investments
Q: If money speaks, ethical funds have a powerful voice. What are some of the ways in which you engage with companies to influence their ethical behaviour?
A: We engage with companies in a variety of ways depending on our level of concern. It can include writing and meeting with companies about issues that may not be to our liking. In some cases we may link up with other institutional investors to bring more power to bear. If the company still doesn't change its behaviour we have one of two options spending on how strongly we feel about the issue – divest or arrange to put a question or even resolution to it at its Annual General Meeting.
Q: The Australian Ethical community grants have been running for many years – have the types of projects changed greatly over that time?
A: The types of projects haven't necessarily changed but the ways that organisations are executing them have evolved. With a drying up in grant funding from the government and private sector over recent years we have seen the rise of the social enterprise sector, organisations with a social purpose that are structured along business lines and with business disciplines. These organisations earn revenues and profits but the profits are reinvested back into the organisation to further the mission. This is a positive development as it allows the sector to be more self-sufficient and "recycles" the grant money that is available providing greater "bang for the buck".
Since the inception of the grants program, Australian Ethical has provided over $1.5 million in funding, which constitutes 10% of Australian Ethical's annual profits donated. This is one of the highest percentages of corporate giving in Australia. Find out more about Australian Ethical here.
Canstar is an information provider and in giving you information Canstar is not making any suggestion or recommendation about a particular product. For more information, read our detailed disclosure, important notes, and additional information.