Canstar has researched and rated 32 Direct Life Insurance products from 28 insurers and
NobleOak
has won the award for Outstanding Value.
Each year Canstar researches and rates direct life insurance policies on the Australian market. This year we have rated 32 Direct Life Insurance products from 28 insurers and are pleased to congratulate NobleOak for winning the Outstanding Value – Direct Life Insurance award.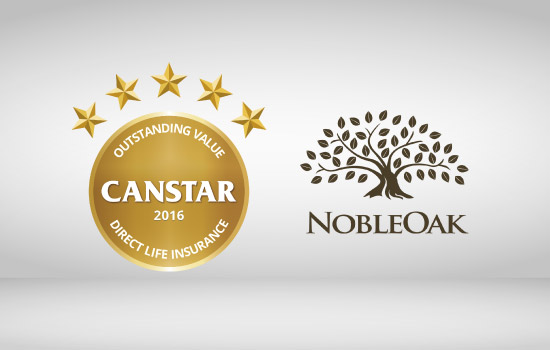 Canstar caught up with Chief Executive Officer, Anthony Brown, for some insights into digital disruption and the likely future shape of the life insurance industry.
Q: "Digital disruption" is a favourite buzzword at the moment – has digital disruption affected the life insurance buying process?
A: The Life insurance buying process is being heavily disrupted by digital technology. A few key findings from our recent Whitepaper (from a survey of 1,111 Australians) are:
32% of people seeking to obtain financial advice for Life insurance use the internet to do so
47% of respondents would purchase Life insurance online or on a mobile device if they needed it; and
44% would purchase Income Protection insurance online or on a mobile device if they needed it.
While the "research" phase of the buying process is certainly focused online now, the "purchase" phase is also quickly moving online. Customer behavior is rapidly transforming the industry and driving insurers to be more digitally innovative.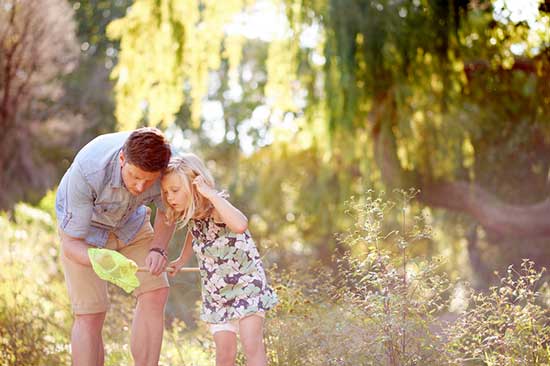 Q: From your recent White Paper, only a small percentage of consumers currently buy life insurance online. Do you expect this to change in the near future?
A: Yes, we do expect this to change. Life insurance seems to be a laggard compared to other financial services products when it comes to online buying behaviour, but it's inevitable this will now change quickly. We have seen behavioral change in other industries such as travel, banking and general insurance, where the majority of products are now purchased online. There is no reason why this trend won't be replicated with Life insurance.
Life insurers need to provide better tools to help customers select the types of, and amount of cover they need. Ultimately, customers will also need to be able to apply online with better mobile compatible products.
A key finding from our recent Whitepaper (from a survey of 1,111 Australians) was that 8 out of 10 survey respondents said: "With the right resources, they would be willing to make a Life insurance purchasing decision online without a financial adviser".
People are willing and able to purchase Life insurance online, and they don't believe they need financial advice. They do however need better online information and tools to help them understand and calculate their Life insurance needs. These tools must be low cost and enable them to make informed decisions on the type of insurance they need for themselves and their families.
The revolution has started, and now it's up to Life insurers to help consumers accelerate this online shift. If Life insurers can meet this challenge and help Australians become more self-directed in the research, assessment and the purchasing of Life insurance, then the trend of Life insurance being more actively purchased online by consumers will quickly accelerate.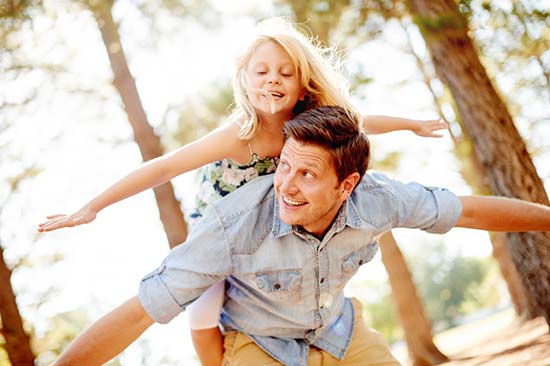 Q: There's no crystal ball but what changes would you predict across the life insurance industry over the next decade?
A: After 150 years without a lot of change in Life insurance, I believe the next 10 years will be transformational. This revolution has clearly started. Some likely trends are:
The Customer will win – We are in a new age where customers have far more power than ever. They are more discerning, have access to better information and product comparisons than in the past, especially online, and are less likely to tolerate poor service or products. The Financial Services Council (FSC) is developing a Code of Practice for Life insurers to follow, and ASIC is performing multiple reviews across the Life insurance industry to ensure customers are better protected. The result should be better value and service for the customer. The rise of objective rating companies (such as CANSTAR), is also a positive development for customers, helping them make more informed choices. It's great to see.
Consolidation will accelerate –There is no doubt some of the larger and medium sized Life insurers will consolidate or be purchased by foreign companies. The larger insurers are often hindered by legacy IT systems and traditional distribution platforms that need replacing. They are often too distracted to really focus on the customer. We believe, in the next 10 years, the number of traditional Life insurers will reduce, and more nimble competitors will emerge. We've seen Macquarie Life and MLC Life sold in the last 12 months, and many more larger insurers are up for sale. The smaller more nimble insurers and less traditional firms are well positioned to take advantage of these conditions.
Distribution will evolve – Around 85% of financial advisers are aligned to the big 4 banks and AMP. Most of these advisers currently receive 120% of the first year premium as upfront commission on Life insurance policies. This is about to change, with strong pressure to reduce commissions advisers will only be able to receive up to 80% of the first year of premiums, reducing to 60% in 2018. Ongoing commissions will be capped at 20%. This is likely to reduce the motivation of advisers to sell Life insurance, which we believe will further stimulate the direct Life channels and accelerate the trend of people seeking advice alternatives, such as robo advice.
Digital disruption will accelerate – It's an overused term, but the Life insurance industry is primed for major "digital disruption".

Life insurance robo-advice is emerging, where customers can obtain a full Life insurance plan without face-to-face contact with an adviser. NobleOak recently launched their comprehensive Life Insurance Calculator, allowing customers to develop their own plan covering Life, Income Protection, Trauma, and TPD insurance. This educational tool has become a very popular addition to the NobleOak website.
Use of wearables technology – refers to electronic devices that can be worn on the body and collect and transmit data about the activity of the person to another source. Insurers are now experimenting with ways to use this data to better manage risk.
Simple online products – Insurers are continuing to invest heavily in developing simple and cost effective Life insurance products, to make it easier for customers to get covered.
The Life insurance world is quickly transforming.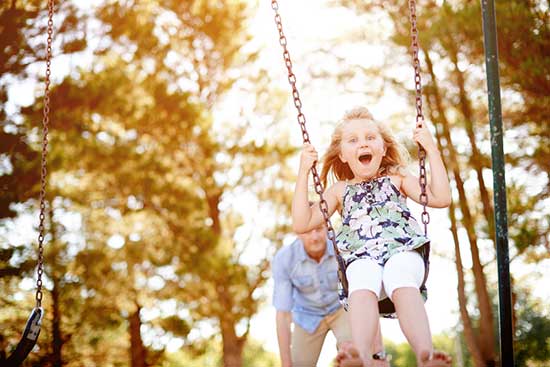 Q: When it comes to the different types of life insurance (trauma, term life, income protection, etc) how should clients determine the amount of cover they need?
A: We are often asked at NobleOak, "How much cover do I need?" While there is no straight-forward answer, as each person has different needs, there are a number of ways you can determine your own answer.
Self assessment
A question you could ask yourself when considering how much Life insurance cover you need is:
"How much would my family need to ensure they are not financially disadvantaged upon my death or serious injury?"
One simple way of calculating your Life insurance needs is to review your level of debt and calculate the value of the future income you would need to replace, to provide longer term protection for your family.
When determining how much Life insurance you may need, it's important to think about:
Your current debt – such as mortgages, business loans, personal loans and credit cards. You may want your dependants to be able to pay off this debt if you pass away.
Ongoing household expenses – including utility bills, groceries and insurances that will need paying.
The number of dependants you have – including children and aging parents who require your support.
Future education expenses for your children – including school and university fees that you may need to provide for.
Lifestyle costs – including sport and music lessons, birthdays and holidays that you may want your family to continue and may also need to be considered.
Childcare and home assistance – if you or your spouse is a stay-at-home parent, you may wish to cover the cost of employing a carer for the children, someone who can also undertake home duties.
Your current income – which you may want to replace if you become seriously ill or injured for a period of time.
Online calculators
There are a number of simple online calculators available to help determine how much cover people need. NobleOak recently collaborated with Rice Warner to build a comprehensive Life insurance calculator that addresses Life, TPD, Trauma and Income Protection cover needs. These tools provide useful guidance and often educate the user along the way.
Advice
Naturally, if you are still unclear about your needs, you can source a financial adviser for personalised advice.
As a general rule, our experience is that people underestimate the amount of Life insurance they need. While they may consider their major debts, such as their mortgage, when determining insurance amounts, they don't always take into account the impact on their family's lifestyle if they were not able to earn an income due to either death or serious illness or injury.
Trauma cover is also under-utilised, as it is not well understood. It provides a benefit if an insured person is diagnosed with a specific illness or injury that could make a significant impact on a person's life, such as cancer or a stroke. It is a very useful cover for your middle years.
Canstar congratulates NobleOak on their achievement. Find out more about the Canstar Direct Life ratings here.
Please note that Canstar is an information provider and in giving you product information Canstar is not making any suggestion or recommendation about a particular product. If you decide to apply for a product, you will deal directly with a financial institution, and not with Canstar. Costs and product information should be confirmed with the relevant financial institution. For more information, read our detailed disclosure, important notes and additional information.