If you're a property investor, you need to know the red lights to keep a sharp lookout for when choosing a tenant – and a
landlord insurance policy
.
Warning: Your landlord insurance policy may not be up to scratch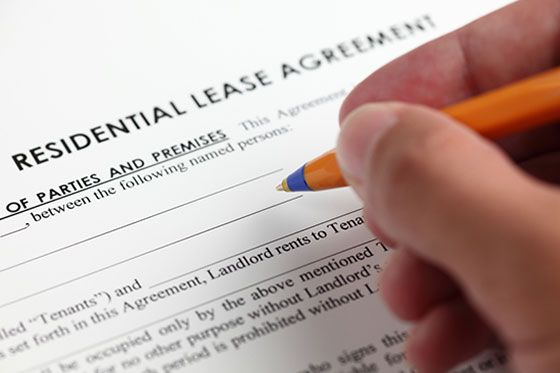 Keep things official
You need a tenancy agreement. Some insurance policies will not cover you if there is no official tenancy agreement signed by both you and the tenant. This is especially true if you need to claim for rent default and theft by tenants.
What's more, if you don't have an official tenancy agreement you will probably not be able to recover your losses through the courts, either. It could be a big mistake to just take someone at their word and shake on it.
Watch out for pets
Some policies do not cover damage by pets – including the pets of your tenant or their visitors. Your tenant might not have pets, but if their mother brings her pet bulldog whenever she visits, you may not be covered if it … "has an accident" and damages the carpet, for example.
Damage caused by animals is a common exclusion so it's important that you always read the product disclosure statement before choosing an insurance policy.
Other policies only exclude damage caused by certain types of pets – say dogs, cats, or birds – so you might be able to get away with renting to a guinea pig or a bearded neck dragon. But it's always worth phoning your insurer to check before opening the door to a tenant with a pet.
Where are all the tenants?
Some policies may not cover extended vacancy, so that the insurer won't pay if you're between tenants for a while and there is a flood or a burglar breaks in and steals your TV. Look carefully for a policy that will cover you whether there's a tenant there or not. If you're expecting to have a "gap" in your rental year during a certain period, or you're having trouble finding your next tenant, it could save you a world of financial hurt.
What are the conditions on claiming loss of rent?
There are a few potential traps when it comes to how a policy will cover you for loss of rent during tenant vacancy.
Some policies do not cover an extended period of vacancy, while others we've rated cover you for up to a year. So landlords need to check carefully the terms and conditions around how long you can claim loss of rent for.
Some policies require you to be actively searching for a new tenant, if you want to be able to claim loss of rent for the full time that the investment property is vacant. There's no time to sit around waiting for a new tenant!
Does it cover your legal costs?
Some policies do not cover your legal or representative costs if you have to go to tribunal, court, or a sheriff/bailiff in order to evict a tenant or pursue other damages from a tenant.
Get insurance before they move in!
One last trap to be aware of is that you cannot simply take out an insurance policy once you realise a tenant has gone rogue. If they are already defaulting in paying rent before you take out the policy, the insurance provider might not cover you for any loss of rent.