We've rounded up those in-the-know and asked which books they would recommend to fellow investors. Whether you are just starting out or have been investing for years, these paperbacks may get you thinking differently about investing or inspire you to test a new strategy. So, what are experts reading these days?
Here's what they had to say:
Misbehaving: The Making of Behavioral Economics, by Richard H. Thaler
Co-founder of Atlas Trend, Kent Kwan recommends this book
"Successful investing is like poker, it has little to do with luck. Having technical investing knowledge is useful but that alone isn't enough. What is equally and perhaps even more important for long-term success is being able to manage your emotions and human biases. We all have them. For example, nearly all investors have, at some point, refused to sell a losing investment in the false hope it will recover and breakeven. It is irrational and the investment usually ends up losing more money, yet people keep doing it.
Misbehaving: The Making of Behavioral Economics is all about why humans don't act as rationally as economists traditionally presume. It contains sound advice regarding common psychological biases and behaviours we should all be aware of when thinking about, managing or investing money. An essential read for any investor – you'll learn how to keep your emotions in check, and most importantly, block out the noise. Half the battle in a winning investment strategy is making sure your emotions don't get the better of you."
---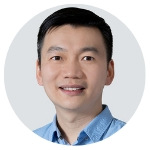 About Kent
Kent is the co-founder of AtlasTrend, a fintech that helps build wealth for users through investing in trends impacting our world. Over his 17-year career in investing and financial markets, he has been responsible for investing over $1 billion in hundreds of different companies around the world. Most of his investing career he has utilised behavioural economics concepts to help overcome the inherent psychological biases present in all of us.
Dual Momentum Investing, by Dr Gary Antonacci
COO at The REIQ, Josh Callaghan recommends this book
"In my opinion, Dual Momentum Investing is an absolute must read for anyone wanting to take control of their own investment strategy. In his book, Dr Gary Antonacci proposes a method of investing using ETFs that combines absolute and relative momentum, leading to high returns, less volatility and lower draw-downs than simply buying and holding the index. Putting his investment method aside, the reason I like this book so much is that before making the case for dual momentum, Antonacci gives readers a mathematical basis for understanding modern portfolio theory principles, active vs passive investing, asset selection, risk and other critical investment concepts. The author has successfully made his technical analysis very approachable and understandable so that it's a book for all investors."
---

About Josh
Josh Callaghan has accumulated more than 15 years' experience in banking and finance, with in-depth product knowledge across retail banking, stockbroking, life insurance, health insurance and superannuation. Josh's experience combined with his passion for new technology and active role in the fintech community has positioned him as a credible thought-leader on the future of finance.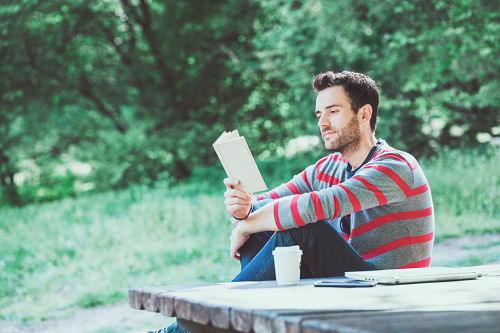 Are these books on your list?
Everybody Lies – What the Internet Can Tell Us About Who We Really Are, by Seth Stephens-Davidowitz
CEO and Co-Founder of Zuper, Jess Ellerm recommends this book
"I first read Benjamin Graham's The Intelligent Investor when I was around 25. One of the things that struck me in the book was Graham's allegory of Mr Market – the emotionally driven investor who acts out of fear and euphoria, sometimes more often than he acts out of pure rationality and price signalling against intrinsic value. Since then, I've always been fascinated by behavioural economics, and the psychology of money and wealth. When I saw Everybody Lies – What the Internet Can Tell Us About Who We Really Are, I was hooked. Google search data is the ultimate 'digital truth serum' and this, along with many other online data sources, is part of the reason why behavioural psychology and social sciences are becoming a 'hard' science.
What author Seth Stephens-Davidowitz does so elegantly in this book, is unravel how we present our views of the world to others versus who we really are behind the keyboard. In investing, it's arguable that who we really are is what drives us to take action, and understanding how your fellow investor is likely to behave is key to planning your own strategy.
If you are keen to understand more about big data, behavioural insights and building your sentiment knowledge of markets, this book is a must-read for some cutting edge thinking at the edge of the social sciences discipline."
---

About Jess
Jess Ellerm is the CEO and Co-Founder of Zuper, a new values led superannuation fund. A millennial herself, she is passionate about creating the next generation of investment products that will democratise wealth creation for future generations, and help Australians leverage data and insights to drive better decision making. Prior to Zuper, Jess spent 6+ years working for Australia's most successful fintech startup, Tyro, where she built expertise across payments, PoS software integration, business banking, growth lending and deposits.
Thinking, Fast and Slow, by Daniel Kahneman
Financial adviser and founder of Pivot Wealth, Ben Nash recommends this book
"The book is dense, but well worth the read. Thinking, fast and slow talks about money, but the main focus of the book is really around the behavioural biases that impact our decision making and choice behaviour.
I'd seen many of these biases in action through the financial advice and money coaching work I do with my clients every day. I knew how to combat them, but I didn't really understand why people kept making some of the same mistakes and running into the same roadblocks.
Our psychology has a huge impact on how we make investment choices, and how we approach our money more broadly. This book can help you understand how and why these unconscious biases can lead you to make poor choices. Kahneman also covers some practical things you can do to 'hack your thinking' and make it easy to get better results when you invest."
---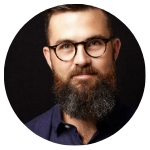 About Ben
Ben Nash is a financial adviser and founder of Pivot Wealth, and the Author of the Amazon Best Selling Money Guide, Get Unstuck.
Want more article like this sent straight to your inbox? Subscribe to our emails below.