Technology is considered as an exciting and innovative sector for Aussie investors, with the promise of emerging innovation, cutting-edge companies, hypergrowth start-ups, and billion-dollar household brands. In July, nine of the top ten most popular stocks among eToro's Australian investors were technology companies.
The industry is lucrative; the five most valuable publicly-listed companies in the world are technology stocks. The sector has outperformed the broader market with total returns of 32 per cent over the past 12 months – and this has only accelerated despite the pandemic.
While many businesses struggle to survive under the global lockdown, the largest technology companies are keeping economies afloat.
Social-distancing requirements have seen virtual interactions accelerate and for companies that can deliver services digitally, or can enable workers to do their jobs remotely, have soared in value.
Despite being infamous for shock losses or the odd scandal, technology has found its permanent place in the market, and there are a few things new investors should know before diving in.
1. Stick to what you know for efficient investing
The technology sector is such a huge beast, it can often be hard to navigate in order to find the right stocks to build into your portfolio. But instead of digging for the needle in the haystack, consider companies you're already familiar with, or tech you use in your day to day life.
For example if you are a smart phone fanatic perhaps it might be worth investing in Apple, Samsung or Xiaomi stocks.
If you're a daily Instagram user, you might want to consider its parent company Facebook, which has recently reached record highs, rebounding more than 59 per cent since its Coronavirus lows.
Keeping up to date with news and company movements is important when investing in the stock market. Investing in companies you already follow means less homework over time.
2. Consider emerging technologies for long term gains
It seems like almost every day a new technology startup pops up to solve yet another underserved market niche, meaning the frequency of nascent tech IPOs is becoming more frequent.
Early stage emerging tech companies are often attractive to investors, due to their tendencies to sometimes skyrocket in value in the long term. Take Tesla for example, when the electric vehicle manufacturer was first listed on the US Stock Exchange back in 2010, its share price was just $19.20. Since then, they have seen over a 7000 per cent increase in share price, currently trading over $2000 per share.
Chinese competitors like Nio, or autonomous technology company Baidu are also gaining popularity, as investors look to back the next global phenomenon.
3. Recognise market patterns and trends
The savvy investor keeps a pulse on the news cycles and major market movements to identify emerging macro patterns and trends. Over time, the best investors can almost pinpoint which stocks to invest in and the best time to do so.
Right now, budding investors should be able to notice the industry trends that have developed as a result of the global pandemic. For example, Microsoft has reported a surge in usage of its cloud computing service Azure, as millions of people work from home.
Online meeting software provider Zoom has posted enormous gains of over 200 per cent since the spread of the virus, as more workplaces find ways to communicate with their teams or consumers keep in touch with their loved ones.
Amazon has also benefited from the shift from brick-and-mortar retailing to online shopping, with its revenues soaring to $88 billion for the second quarter of 2020.
4. Beware of the bubbles
Like all sectors, technology stocks can either boom or bust depending on the state of the market so it's important to remember that returns may vary. Technology changes quickly, and once-incumbents can quickly be shaken up by disruptors, or become redundant as industries advance.
Remember Kodak? Blockbuster Video? These companies were once at the forefront of technology within their industries, but then became redundant almost overnight once new technologies emerged and claimed the spotlight. In today's market, Kodak has announced a new pharmaceutical pivot, while Netflix and Disney Plus have completely dominated the entertainment sector.
Finally, remember that just because a tech stock seems to be hot, doesn't make it a smart investment. The Dot Com bust of the late 90's should serve as a reminder to any investor to recognise value, not hype. Before you invest, consider questions like: Could this company be overvalued? Is this company generating value for customers? If the answer is no, you may want to reconsider your motivations for investing. A smart investor is always the one who allocates capital strategically, patiently and with longevity in mind.
---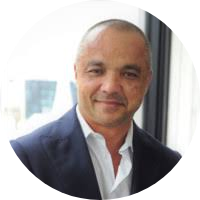 About Robert Francis
Robert Francis is the Australian Managing Director of multi-asset investing platform eToro. Before Robert Francis joined the world's largest multi-asset investment platform eToro in June 2017, he was leading operations for the Exchange Traded Options desk and the International Trading Desk. Heading up eToro in Sydney, Australia, Robert is an expert in stock markets with over 13 years of experience and senior positions at CommSec and TD Waterhouse.
This article was reviewed by our Content Producer Isabella Shoard before it was published as part of our fact-checking process.