Looking at how the Federal Budget might affect investors? Frank Uhlenbruch and Jay Sivapalan from Janus Henderson Investors break down the impact of budget on investors.
Economic analysis of the 2020 budget – Frank Uhlenbruch
We see the 2020-21 Federal Budget as pivoting fiscal policy from playing a 'support' role to a 'rebuilding' role.
The widening in the budget deficit to $213.7bn or 11% of GDP in 2020-21 provides a strong positive fiscal pulse at a time when the economy needs help in recovering from the damage caused by the COVID-19 lockdown measures.
The Budget contains income and demand support measures, as well as supply-side measures designed to help the country 'grow' its way back towards a more sustainable fiscal and government debt footing. By 2023-24 the budget deficit is projected to fall to $66.9bn or 3% of GDP.
Income and demand support measures include new "younger" worker wage subsidies, the bringing forward of Stage 2 personal income tax cuts and a program to boost female labour force participation.
With trend growth to come under downward pressure from weaker population growth, positive supply-side offsets are needed. The Government hopes to lift demand, as well as trend growth, with boosts to infrastructure spending, investment tax breaks and national human capital deepening via apprentice and skills initiatives. The $1.5bn Modern Manufacturing Strategy is also an important initiative with supply chain independence overtones.
Fiscal support, while necessary, comes with a large build up in debt. Budget projections are for gross debt to lift from $684.3m in 2019-20 to $1.14trn or 51.6% of GDP in 2023-24. While not ideal, a failure to provide significant fiscal easing at this time would only worsen the fiscal outlook as a weaker economy would push down revenues and increase government transfer payments.
While debt stocks are large, debt servicing requirements in the current low rate regime are manageable. Net debt to GDP in the mid 1990s was around 18%, but with 10-year Government bond yields over 10% in September 1994, net public debt interest was around 1.7% of GDP. Contrast that with the current low rate world we are in, with the 10-year bond yield at around 0.88% on Budget night. Even with net debt to GDP rising to around 44% in 2023-24, public debt interest as a share of GDP is projected to edge down to 0.6%.
The Government is making use of the fiscal space that low rates create
Chart One – Net public debt (LHS) and Net public debt interest (RHS)
Monetary policy implications
We see monetary policy as playing a secondary supporting role to fiscal policy and have factored in an easing in monetary conditions in November.
Easing is most likely to take the form of a cut in the cash rate, three-year government bond yield target and Term Funding Facility rate by 15 basis points (bps) from 0.25% to 0.10%. Negative rates remain highly unlikely and we suspect the door remains open to the Reserve Bank of Australia (RBA) extending its Quantitative Easing (QE) program to purchase government bonds in the 5- to 10-year part of the yield curve.
One implication of the fiscal outlook is that when strategy shifts from supporting the economy to repairing the Budget (unemployment rate below 6% a conditional trigger), then the fiscal pulse will turn negative and be a drag on growth. During the period of fiscal repair following the Global Financial Crisis, the cash rate was cut to provide an offset. Our expectation is that the cash rate will fall to 0.10% in November and stay at that rate until the end of 2024. Monetary policy needs to remain accommodative and aid the creation of fiscal space by keeping economy-wide borrowing rates low.
Eventual fiscal repair will keep the cash rate low
Chart 2: Fiscal and monetary policy overview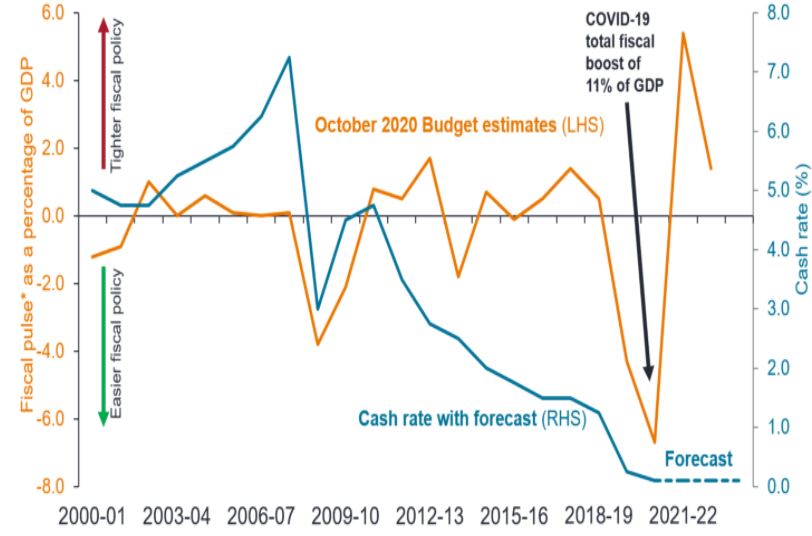 Key implications for fixed interest investors – Jay Sivapalan
The Australian bond market is in a seismic compositional shift as borrowing behaviour responds to policy shifts. Fiscal easing has seen borrowing by government sectors (federal and state) continue to tower over non-government issuers. Recent central bank support in the form of Term Funding Facility (TFF) for Australian banks has also greatly diminished their borrowing requirements.
More specifically, government, semi-government and supranational exposure is commonly used fixed interest benchmarks is likely to rise towards 95%, with corporate debt diminishing towards 5% and even lower on a duration-adjusted basis. This, coupled with record low borrowing costs inducing governments to issue longer tenors, will likely result in the already record long duration of the bond market to be extended further.
The evolving sector composition of the Australian bond market
Chart 3: Australian bond market sector composition
We see a passive investment in the bond market as the least desirable exposure for defensive investors given it is dominated by government debt and lengthening duration at a time of record low bond yields. Passive investors in the Australian bond market also forego the higher returns available from good quality credit and other spread sectors, which are valuable in a low yield environment.
Given the RBA's reluctance to move to a negative rate regime, in our view the almost four-decade bull market in (long duration) bonds has finally lost its breath, with forward returns likely to be more in line with its yield.
Our north stars for investing remain:
Zero to ultra-low risk-free rates;
Inflation protection when it's cheap;
Income bid (spread sectors, including credit);
Invest with a recession mindset – avoid default heavy areas.
Given that cyclical and structural factors point to many years of low rates, we remain attracted to duration and regard periods of excessive curve steepening as opportunities. Despite ever-present solvency risks, we expect spread sectors to be shored up by the outlook for an extended period of low yields on government securities and unprecedented levels of central bank support for both sovereign and non-sovereign debt markets.
We remain mindful that massive fiscal easing, burgeoning money supplies, geo-strategic supply chain reconfigurations and the blurring between monetary and fiscal policy in some jurisdictions raises medium to longer term inflation risks. Against this mix of cyclical and structural factors, we think it remains prudent to hold a modest core exposure to inflation-protected securities while inflation protection remains cheap.
With such an outlook, we believe an active and tactical approach to asset allocation, employing interest rate strategies and sector allocation will likely serve defensive investors best in both preserving capital and enhancing returns.
If you're comparing Online Share Trading companies, the comparison table below displays some of the companies available on Canstar's database with links to the company's website. The information displayed is based on an average of 6 trades per month. Please note the table is sorted by Star Rating (highest to lowest) followed by provider name (alphabetical). Use Canstar's Online Share Trading comparison selector to view a wider range of Online Share Trading companies.
---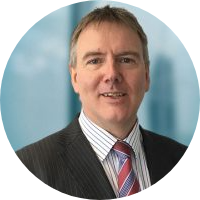 Frank Uhlenbruch is an Investment Strategist on the Australian Fixed Interest Team at Janus Henderson Investors, a position he has held since joining Henderson in 2015. Frank is responsible for providing the macroeconomic and valuation framework for the fixed interest process. Prior to Henderson, he was with Perennial Investment Partners as an investment strategist and portfolio manager for Perennial's balanced and capital stable funds. He was also a member of the fixed interest team and director of Perennial Fixed Interest Partners Ltd. Frank worked at IOOF from 1995 to 1999, initially as a senior economist and then as an investment strategist. Earlier in his career, he spent 11 years with National Australia Bank, where his most recent position was senior economist, international.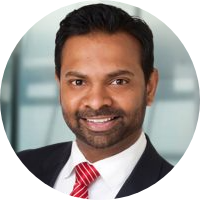 Jay Sivapalan is Head of Australian Fixed Interest at Janus Henderson Investors. He is also a Portfolio Manager and manages the Australian fixed interest portfolios. His responsibilities include formulating interest rate and sector strategies employed within the portfolios and working closely with key fixed interest clients. Jay joined Henderson in 2015 as part of the acquisition of Perennial Fixed Interest, where most recently he was partner and senior portfolio manager. He came to Perennial in 2001, initially heading the quantitative area within the Perennial group before transitioning to the Australian fixed interest team in 2004. Prior to this, he was employed at Mercer, where he performed actuarial consulting work for superannuation clients. Before that, he worked at AXA in an actuarial role.