Given the current financial climate, investors relying on dividend streams should expect their income to fall as companies cut their dividends, but what about investors looking for an effective income strategy? Vanguard's Tony Kaye explains why investors need to be cautious of using dividend yield as a measure to find companies paying higher returns.
With official interest rates in Australia at a record low of just 0.25%, it's not surprising that many investors may be tempted by an income yield of more than 10% from a major bank.
You won't find anywhere near that sort of yield in a bank account product these days, with the highest term deposit rates now averaging less than 2%.
But that's exactly what an investor would see at the moment if they calculated what's known as the dividend yield on several of the biggest banks listed on the Australian Securities Exchange (ASX).
The dividend yield is simply the amount that a company pays out to its shareholders in dividend income per share each year, divided by the prevailing share price.
This is where things get interesting because, just over a month ago, the average dividend yields on bank shares were just 6% – 40% below where they are now. See the most reliable income stocks as listed at the beginning of March.
Beware of dividend yield traps
So, why has this happened?
The huge volatility on global financial markets over recent weeks stemming from the spread of the pandemic virus COVID-19 has pummelled the share prices of companies around the world, including those of Australia's big banks.
A company's dividend payout is a fixed amount per share, declared by its board of directors usually every six months. The only constantly moving part is the company's share price.
When a share price rises, the notional dividend yield will fall because the declared dividend per share represents a lower percentage of the company's market trading price.
Conversely, when the share price falls, the declared dividend will represent a higher percentage of the trading price.
In other words, bank yields have spiked because their share prices have dropped so sharply.
This is a potential trap that all investors need to be aware of, especially in the context of expectations that the big banks, along with many other companies, will likely be cutting their dividend payouts to shareholders once the full economic and financial repercussions of COVID-19 come to light over the course of 2020 and beyond.
Dividends under threat
The list of Australian companies either reducing, deferring or axing their dividend payouts to shareholders is already growing, reflecting the immediate impact of the current conditions on their operations and their need to preserve cash.
That's also a basic lesson for investors. Dividend payments are always made at the discretion of a company's board, and are not locked in stone.
Investors seeking out income from share dividends, especially retirees, need to be mindful of this and certainly should not use a company's dividend yield as a measure for the return they will receive.
It's also important to be careful of concentration risk – the risk of having too much exposure to just a few companies on the share market, even to those companies that have historically provided stable dividend income returns.
How to reduce income risk
One of the fundamental principles of investing is diversification.
On the most basic level, it's about not having all your financial eggs in one basket.
That means spreading capital across multiple asset classes, where possible, from shares, to bonds, property, cash and other types of investments.
It also means diversifying within asset classes themselves, and that's the best way to approach not only the current threats to dividend income but the ongoing potential for companies to adjust their payouts to shareholders over the long term.
That can be achieved quite easily by investing in a large pool of listed companies, through an unlisted managed fund or listed exchange traded fund (ETF) covering all of the largest companies on the share market. These are the companies most likely to pay out dividends to their shareholders.
Think of managed funds and ETFs as a form of fishing net that will catch the dividends of every company that falls into their investment focus, for example an ETF that covers the largest 300 companies by value on the Australian market.
The key advantage for investors is that, irrespective of individual company dividend yields and payouts, a fund will aggregate all dividends and distribute them to investors.
While dividend flows may decline over the medium term, having exposure to many companies allows investors to capture a greater amount of the total dividends spectrum.
Doing this also eliminates the need to focus on the dividends of individual companies and their dividend yields, which recent events have proved can be very dangerous for investors.
If you're comparing Online Share Trading companies, the comparison table below displays some of the companies available on Canstar's database with links to the company's website. The information displayed is based on an average of 6 trades per month. Please note the table is sorted by Star Rating (highest to lowest) followed by provider name (alphabetical). Use Canstar's Online Share Trading comparison selector to view a wider range of Online Share Trading companies.
---
About Tony Kaye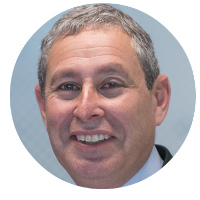 Tony Kaye is Senior Personal Finance Writer at Vanguard. He was a former manager at Standard & Poor's Ratings and has a regular column in the Australian's Wealth section. Tony has also written for newspapers nationally; The Telegraph, The Herald-Sun, The Advertiser, The Courier Mail, NT News, Canberra Times and more. He has a Bachelor of Arts and Journalism at Curtin University and Public Relations at RMIT University.
As with all our content, Canstar's Coronavirus coverage will always be free for our readers.