The rise of bitcoin's value past the $US10,000 mark is likely to strike fear into Australia's banks and traditional financial institutions, according to one bitcoin trader.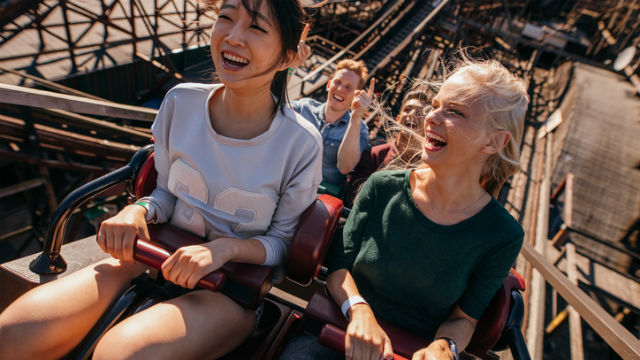 Bitcoin trader and founder of digital currency exchange Bitcoin Babe, Michaela Juric, said banks would likely see the rise of bitcoin and other cryptocurrencies as a threat.
Ms Juric told Canstar that following today's "huge milestone", bitcoin will smash through $US11,000 by the end of the year.
"From my side of the fence, it's always been a well-known fact that banks don't like bitcoin – they see it as a threat," she said.
"I think that's something the banks are going to be quite fearful of."
The bitcoin trader said most people using the cryptocurrency at the moment were investors, but that was starting to shift as everyday people realised it was quite easy to get into.
"I've seen quite an influx of older people like grandparents coming through my business," she said.
"It's ease of access – originally bitcoin had that stigma like the weird seedy guy in the bottom of the basement, but now we're coming out of that phase and seeing it's realised potential.
"Microsoft, Dell and a few other major corporations are taking it more seriously and that's giving more people confidence to invest."
Canstar's General Manager of Wealth Josh Callaghan said as the currency continued to gain momentum, it would likely capture the attention of more and more investors each time it reached a new milestone.
"Coinbase, a popular crypto exchange, now has over 13 million users which is double what they had a year ago and the pace of acquiring new users continues to grow," he said.
"FOMO is most likely fuelling much of the recent surge among investors, although there are increasing numbers of hedge funds and institutional investors now gaining exposure to cryptocurrency.
"We will likely see a few more ups and downs, however, I'm pretty confident we'll see the bitcoin price continue to rise overall through 2018."
While popularity and value seem to be rising, bitcoin buyers have been warned by economists around the world to be aware of the volatility of bitcoin.
Last week, AMP Capital head of investment strategy and chief economist Shane Oliver said there are "serious grounds for caution".
"Its price now looks very bubbly, particularly compared to past asset bubbles.
"Because bitcoin is impossible to value, it could keep going up for a long way yet as more gullible investors are sucked in on the belief that they are on the way to unlimited riches and those who don't believe them just "don't get it" (just like a previous generation said to "dot com" sceptics).
"Maybe it's just something each new generation of young investors has to go through – based on a thought that there is some way to instant riches and that their parents are just too square to believe it."