CoinJar can ease you into the exciting world of bitcoin with its range of real-world practical applications.
What is CoinJar?
Coinjar is a Melbourne-founded startup that allows Australians to trade, store, spend and receive bitcoin. Founded in 2013 by Asher Tan and Ryan Zhou, it's essentially a bitcoin exchange and wallet provider – describing itself as a "next-gen personal finance account". Over its three years of operation, CoinJar has accumulated over 70,000 customers and has processed over $100 million worth of transactions.
What do people do with CoinJar?
Spend with bitcoin
CoinJar has an EFTPOS card (CoinJar Swipe) which allows users to automatically convert their bitcoins to Australian dollars when using the card for payment or withdrawing cash. This card costs $29 to order. It also charges an ATM Fee ($2 at rediATMs), so CoinJar recommends EFTPOS withdrawal to avoid this fee.
Using the CoinJar Touch app (available on the app store and google play), users can pay anyone in the world over the bitcoin network in less than 6 seconds for $0.
Users can also pay with bitcoin via QR code (using the app), bitcoin address and CoinJar username.
Much like a typical mobile banking app, the CoinJar Touch app also allows users to transfer between different accounts within their CoinJar (such as different currency accounts) and link their bank accounts.
Users can access their transaction history and customise their accounts at any time, on desktop or mobile.
Send money in bitcoin
Users can send money to 196 countries via a bitcoin address or CoinJar username.
CoinJar can be topped up instantly via credit, debit card or bank accounts in supported countries
Hedge against the currency you're sending: Bitcoin is still one of the most volatile currencies in the world (in July 2015, 1 bitcoin was worth $USD260-$300; in July 2016 it's worth $USD650-680). Because of this volatility, CoinJar allows users to store their money in a range of different currencies (British Pound, Australian Dollar, Euros, USD) to act as 'hedged accounts'. These hedged accounts guarantee the value of bitcoin relative to the currency of choice.
Trade bitcoin
Users can buy and sell BitCoin through Coinjar for a flat 1% fee.
Deposit to CoinJar instantly with BPAY or POLi with no fees.
CoinJar uses the 'CoinJar Fair Rate' for its exchange rates. This rate is a volume-weighted average of all the major exchanges.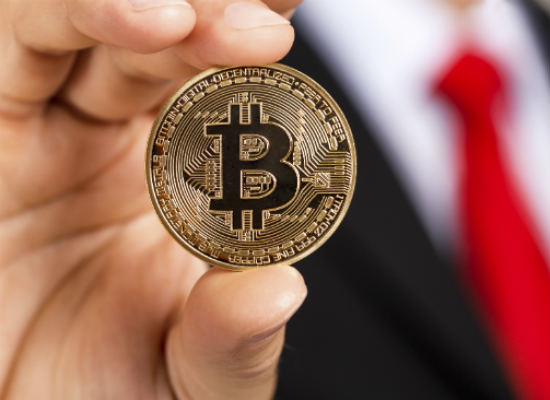 Canstar Q&A with Asher Tan – CoinJar CEO
Q: What has the growth of bitcoin been like in Australia?
A: Australians have shown great interest in bitcoin from the start. The relative lack of choice for financial services coupled with the ethos of decentralisation seems to strongly resonate with Australians. While it is still predominantly used as a speculative asset, there have been use cases which have seen promising traction in this part of the world including bill payments and payment for digital goods.
Q: It appears that CoinJar is currently available in Australia and the United Kingdom? Are you looking to expand to other countries?
A: At present we provide a service for buying bitcoin in Australia and 20 countries in the European Economic Area. The whole product suite, including selling bitcoin and our CoinJar Swipe Debit card are yet to be released outside of Australia. We are first working on bringing the full suite to Europe and new locations in stages.
Q: Currently, only CoinJar users with Australian bank accounts can transfer their funds to a linked bank account. What is the process for transferring funds from a CoinJar account to a non-Australian bank account?
A: For bank transfers, the added costs for international transactions make it prohibitive and slow. This is one of the use cases where we believe Bitcoin still has a competitive advantage, international transfers are made much quicker and relatively free.
Q: Are you looking to expand the direct bank transfer service to other countries, and if so, which countries?
A: Our goal is to be able to offer international solutions to CoinJar members without the high fees that usually accompany such services like remittance and foreign exchange. Our core products have a technology focus, and we believe digital currency and blockchain technology have a part to play in the future of this industry.
Q: Are there plans for Coinjar Swipe to be expanded to other countries?
A: For the time being, CoinJar Swipe is an EFTPOS card which only works in Australia. As CoinJar Swipe continues to be one of our most successful products, we're actively exploring options to improve its global reach.
Q: Will you be looking to expand the redemption partners in the Coinjar Rewards Store?
A: Our current redemption store has been a great exercise in finding out what our users are interested in redeeming. So far we've kept the range broad with a wide array of gift cards and digital goods such as email and VPN services. We're keen to hear more from our users and welcome them to reach out over channels like social media for recommendations of what to add to our Rewards Store.
---
---