In December 2017, the price of bitcoin—the world's largest cryptocurrency—climbed to as much A$26,800. This remained bitcoin's all-time high price for 3 years.
When this record was broken in December 2020, bitcoin's price continued soaring all the way to a new all-time high of $54,000.
When comparing the bitcoin boom of 2017 to the most recent one, it's worth understanding the 3 key differences covered below.
1. More ways for everyday investors to buy bitcoin
It is significantly easier to buy bitcoin in 2021 than it was in 2017. Back then, the main way to buy bitcoin was by signing up to a cryptocurrency exchange and completing an elaborate ID verification process.
In the time since, many of the world's most popular fintech brokers and trading platforms have begun letting users buy and sell cryptocurrencies such as bitcoin. These include:
Together, these businesses have hundreds of millions of active users. (In the case of PayPal, it will soon start letting non-U.S. users buy and sell cryptocurrency. It also plans to roll out these services on Venmo, its subsidiary with more than 50 million users.)
Simultaneously, cryptocurrency exchanges have grown strongly in recent years. In 2018, a global study by the University of Cambridge estimated that there were 35 million identity-verified unique users in the cryptocurrency ecosystem. Last year, its estimate increased to 101 million.
2. Growing institutional demand for bitcoin
Bitcoin's surge to a then-record $20,000 in late 2017 was driven by everyday investors. Generally speaking, institutional investors (e.g. hedge funds, asset managers, insurance companies) stayed on the sidelines.
One major reason for this: a severe lack of institutional-grade solutions for those wanting to invest in cryptocurrency, particularly with respect to custody. Nowadays, these solutions are much improved.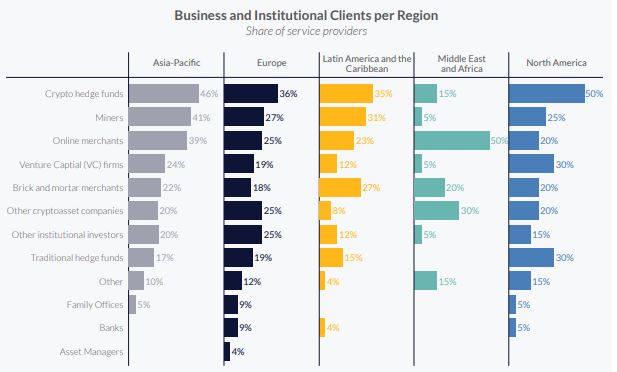 Another indicator of heightened institutional demand were reports that endowments of prestigious U.S. colleges including Yale and Harvard were buying cryptocurrency directly from exchanges throughout 2020. This was almost certainly not happening in 2017.
3. Public companies buying and holding bitcoin
Today, there are several publicly listed non-crypto-native companies that have bought and are holding bitcoin as a treasury reserve asset. In late 2017, there were none.
It started in August 2020 when MicroStrategy became the first publicly listed company in the U.S. to buy bitcoin as part of a capital allocation strategy. As of this writing, the Nasdaq-listed business intelligence software company holds a whopping 70,784 BTC, according to Bitcoin Treasuries. In explaining MicroStrategy's decision, CEO Michael Saylor wrote:
"This investment reflects our belief that Bitcoin, as the world's most widely-adopted cryptocurrency, is a dependable store of value and an attractive investment asset with more long-term appreciation potential than holding cash."
In October 2020, Square—the payments solutions company co-founded by Twitter's Jack Dorsey—bought $50 million in bitcoin, saying that "cryptocurrency is an instrument of economic empowerment and provides a way for the world to participate in a global monetary system."
Another is MassMutual, a 169-year-old insurance company which in December 2020 bought $100 million in bitcoin for its general investment account. By holding a significant position in bitcoin, CIO of MassMutual, Tim Corbett, believes this will "help [them] deliver long-term value to [their] policy owners."
What's next for Bitcoin?
Year after year, bitcoin is becoming more accessible for retail and institutional investors. However, just because an asset becomes relatively easier to buy, that doesn't mean more people will buy it. For the time being, expect the overall level of interest in Bitcoin to be heavily influenced by macroeconomic events and investors' appetite for alternative assets.
Main image source: Shutterstock.com (Flyscale)
---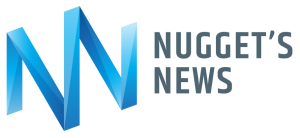 Nugget's News is a digital media channel that delivers unfiltered coverage of the latest developments in cryptocurrency, housing, precious metals, commodities, stocks and other financial markets.
---
Thanks for visiting Canstar, Australia's biggest financial comparison site*