Australian investors are increasingly aware of and educated about their investments if 2020 is any indication. Historically, periods of volatility have been a trigger for retail investors to leave the market, but this year was different. Investment choices have suggested increasing financial literacy across the market and the trend towards a growing retail investment space looks set to continue.
Retail investors rise to the COVID challenge
In the early stages of the pandemic, average retail trading increased to $3.3bn at the end of April 2020 compared to $1.6bn pre-COVID, with many dormant accounts recommencing trading activity. Andrew Campion, Head of Investment Products at the ASX, said, "we were surprised by the risk appetite of retail investors in responding to the COVID-19 market sell-off. There was a pronounced 'buy-the-dip' mentality rather than selling into a depressed market."
While safe-haven assets were still popular choices across the year, there was also significant movement towards growth assets or those assets viewed as opportunities. Technology investments were a particular beneficiary in this investment space due to their ability to service the 'new world' of working from home, eCommerce and online entertainment. Both buy-and-hold investors and short-term traders invested in this space.
FAANG companies proved very popular, with investors flocking to find direct access or use funds such as ETFs FANG+ ETF (ASX code: FANG) to find exposure to this space.
Healthcare companies, in particular those focused on the biotechnology industry, also appealed to investors looking for ways to invest in vaccines and cures for COVID-19 (as well as participate in the broader trends for this industry).
Investors looking for safe-haven assets were forced to look beyond traditional havens of fixed income, given globally low rates. Commodities proved appealing and gold was a notably strong performer across the year. Gold-backed ETFs were strong beneficiaries of this interest, accounting for a significant part of the gold market in 2020 according to the World Gold Council. ETFs Physical Gold (ASX code: GOLD), Australia's oldest and largest gold-backed ETF, reached more than $2bn in funds under management this year, driven by over $800m of investor buying in 2020 alone. While some interest in gold has dropped off in the late part of 2020, many investors view gold as a continued and crucial part of a diversified portfolio.
ETFs increased in popularity
The influx of investors to markets during the heights of COVID-19 saw a surge in the use of exchange-traded funds (ETFs). The Australian ETF market has now reached $91.19bn in funds under management, nearly triple its value of three years ago. ETFs ease of use has been likely to appeal to new entrants to the market, while more established investors have been attracted by the efficiency, market exposure and generally lower fees (compared to actively managed funds).
The Australian ETF market saw record highs inflows at the peak of COVID-19 concerns, reaching a daily average trading value of nearly $800 million in March 2020. While flows have normalised to an extent since then, they remain higher than in the same periods in previous years. The activity was supported by the surge of retail investor involvement in the market, with investors using ETFs as a fast way to access the market.
The trend towards using ETFs is likely to continue. Research from the ASX indicated that 900,000 people intended to begin investing in the next year, with 28% planning to buy ETFs in the future and 45% of 'next-gen' investors (aged 18-24 years) intending on using them in the next 12 months. Of existing investors, 20% cited ETF holdings and 25% of high-value investors used them5. The appeal is also spreading to self-managed superannuation funds (SMSFs), with 15% now holding them.
Further supporting this interest are newer trading platforms like Superhero or Pearler with a recognised slant towards ETF investing, even offering free brokerage on ETFs in some circumstances.
Looking towards this year – 2021
2020 may have been the year of the retail investor but if trends continue, activity from these investors will continue long into the future with ETFs likely to continue to appeal to this audience. Whatever 2021 brings, investors should consider their overall investments goals and objectives, along with their financial circumstances, as part of their investment strategy – seeking professional advice may be valuable.
Main image source: Shutterstock (HongtaeStocker)
---
The table below displays some of the International Broad Based ETFs available on our database with the highest three-year returns (sorted highest to lowest by three-year returns and then alphabetically by provider name). Use Canstar's ETF comparison selector to view a wider range of products. Canstar may earn a fee for referrals.
---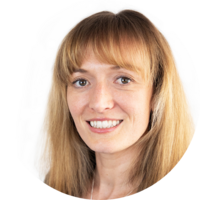 About Sara Allen
Sara Allen is responsible for content research, creation, and curation for ETF Securities. She has more than 10 years of experience in content and marketing across investments, superannuation, insurance, and financial advice.
Find her on her website or LinkedIn.