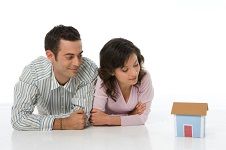 While the property market remains subdued compared to historic levels, there are signs that first homebuyers in particular are feeling more positive. Recent research by realestate.com.au finds that 46% of the current market looking to buy are first home buyers, compared with just 28% of the market in 2012. In parallel with that, 45% of Gen Y respondents expected their financial position to improve over the coming six months. These good intentions haven't yet translated into purchases though, with the ABS reporting that the proportion of finance commitments to first home buyers was at historic lows in September 2013.
Nevertheless, while affordability remains challenging, it appears that many first home buyers are willing to make that financial commitment in the near to medium future.
Applying for that first mortgage, though, can be a nerve-wracking exercise. People's Choice Credit Union, winner of CANSTAR's 2013 South Australian First Home Buyer Award, gave CANSTAR the following advice for first homebuyers.
Q: Applying for a loan is a bit like applying for a job. What paperwork will first home buyers need to have prepared before they visit their financial institution?
"Most financial institutions will ask for similar documents when starting the process for buying your first home," says company spokesman Stuart Symons. "At People?s Choice we ask for original or certified copies of documents showing your income; monthly expenses; assets including properties, vehicles, investments and bank accounts; and financial liabilities including loans and credit cards. Further along in the process, lenders will also need the home buyer?s ?Contract of Sale? and, if they have it, the ?Transfer of Land? and the contact details of their solicitor/conveyancer."
Q: Should first homebuyers check their credit rating before putting in an application?
"Financial institutions will perform a credit check once the documents have been presented but first home buyers should also check their personal credit rating beforehand to ensure the process runs as smoothly as possible and to avoid potential disapproval, especially if there is any outstanding debt recorded in their name," says Stuart.
Q: How important is it for first home buyers to get personalised mortgage advice from their financial institution?


Buying your first home can seem complex if you?ve not done it before," says Stuart. "That?s why it?s really beneficial to get personalised mortgage advice from your financial institution to ensure the process of buying your home runs smoothly. Your financial institution will be able to discuss how much you can afford to borrow, the application process, additional costs and many other questions related to the home buying process."
Click here to read CANSTAR?s First Home Buyer award results.