Bank of Queensland (BOQ) has announced it will buy ME Bank for over $1.3 billion, in a bid to provide Australian consumers with a "compelling alternative" to the big four banks.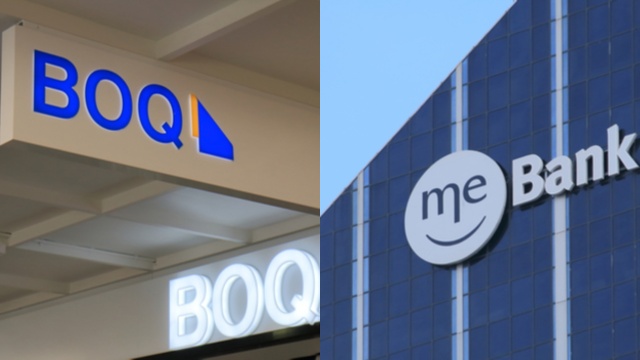 The deal is expected to roughly double the size of BOQ's retail banking business and take the group's combined total assets to over $88 billion, with more than $56 billion in deposits.
"The increase in customer numbers means BOQ Group can now provide a genuine banking alternative to approximately 1.45 million people," BOQ Managing Director and CEO George Frazis said.
ME Bank was established in 1994 and is owned by 26 of Australia's industry super funds, who unanimously endorsed BOQ's offer. ME Bank positions itself as a challenger bank and has no physical branches.
The Australian Competition and Consumer Commission (ACCC) pre-approved BOQ's takeover of ME in January, saying the deal could increase competition and challenge the dominance of the major banks. The takeover is expected to be finalised in August.
BOQ also owns Virgin Money, having purchased the company in 2013 for around $40 million.
What does this mean for ME Bank customers?
ME Bank said the deal "will not affect or change existing customers' accounts or arrangements" and customers won't notice any "day-to-day" changes.
"ME customers will be able to enjoy the same simple and straightforward products and services we know they expect from ME Bank, along with the additional benefits of being part of a bigger bank," ME Bank Chairman James Evans said.
ME Bank will also retain its brand, people, operations and Melbourne-based presence, where the bank has its head office.
Will this provide an alternative to the big four?
Canstar finance expert Steve Mickenbecker said he thought the deal would be good news for consumers.
"The combined business is going to be good for Australians, because it boosts viable competition," Mr Mickenbecker said.
As a larger bank, the group will also be able to invest more money to help meet customer needs, Mr Mickenbecker added.
"It could enable them to invest in better products and better services for consumers," he said.
"NAB was attracted to the technology of 86 400 and is a very large-scale business already, whereas this deal is about picking two similar-sized organisations and getting one mega company out of it," Mr Mickenbecker said.