The Federal Government has introduced a new tiered system of
private hospital insurance
which will begin rolling out from 1 April, 2019. Under this new system health funds will have to classify hospital policies into four tiers – Gold, Silver, Bronze and Basic, by 1 April, 2020. Here is a breakdown of what the Basic tier of cover includes.
This new tiered system is part of a series of reforms designed to make private health insurance easier to understand, particularly when it comes to what policies do and do not cover. Each tier of hospital insurance will carry minimum coverage requirements for medical treatments and services. Insurers can also offer Plus policies for the Basic, Bronze and Silver tiers, which can include additional coverage on top of the minimum requirements.
Firstly, let's take a look at what the minimum hospital inclusions are for Basic policies.
What is the Basic tier of cover?
The Basic tier of health insurance is the lowest level of hospital cover a fund can offer in Australia. The number of treatments covered under this tier is limited and most are offered on a restricted basis, meaning there may be out-of-pocket expenses for the policy holder.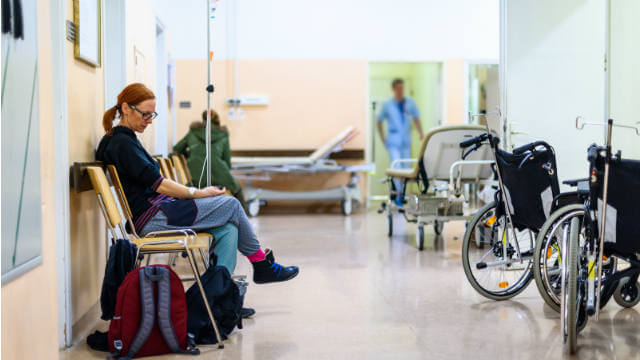 What hospital cover does the Basic tier include?
Basic policies provide restricted cover for three hospital treatments as a minimum requirement. The three restricted treatments are:


Rehabilitation (restricted cover permitted)


Hospital psychiatric services (restricted cover permitted)


Palliative care (restricted cover permitted)
Restricted cover means insurers pay a limited amount towards these treatments and there may be out-of-pocket expenses for policy holders. For example, if a patient with Basic cover is admitted to a private hospital for treatment that has restricted cover, then they may need to pay out-of-pocket expenses, such as for treatment fees or some of the accommodation costs.
What is not included?
There are 35 hospital treatment categories that are not included as a minimum requirement of the Basic tier. These are:
| | |
| --- | --- |
| Brain and nervous system | Eye |
| Ear, nose and throat | Tonsils, adenoids and grommets |
| Bone, joint and muscle | Joint reconstructions |
| Kidney and bladder | Male reproductive system |
| Digestive system | Hernia and appendix |
| Gastrointestinal endoscopy | Gynaecology |
| Miscarriage and termination of pregnancy | Pain management |
| Chemotherapy, radiotherapy and immunotherapy for cancer | Breast surgery (medically necessary) |
| Skin | Diabetes management |
| Heart and vascular system | Joint replacements |
| Lung and chest | Dialysis for chronic kidney failure |
| Blood | Pregnancy and birth |
| Back, neck and spine | Assisted reproductive services |
| Plastic and reconstructive surgery (medically necessary) | Weight loss surgery |
| Dental surgery | Insulin pumps |
| Podiatric surgery (provided by a registered podiatric surgeon) | Pain management with device |
| Implantation of hearing devices | Sleep studies |
| Cataracts | |
As these treatments are not a minimum requirement, insurers do not need to provide cover for them under a Basic policy.
For a rundown of what sorts of hospital treatments these categories are expected to include, click here.
If you want cover for one or several of the above treatments as a minimum requirement, you may want to consider the Bronze, Silver or Gold tiers of hospital cover.
What is Basic Plus (+)?
Under the new health insurance reforms, insurers may choose to offer additional cover under the Basic, Bronze and Silver categories to meet the needs of their consumers. These upgraded categories can feature the name of the policy along with the word 'Plus' or a plus sign, such as Basic Plus or Basic +.
This is not a required category and it is up to insurers to determine if they wish to include a Basic Plus policy in their product offering. If they do, it is also up to them to determine what additional benefits they will offer under such a policy and what restrictions and exclusions apply.
Who may suit Basic cover?
With a limited amount of cover on offer, the Basic tier may be more suited to those who are healthy and unlikely to need hospital treatment, or for those looking to take out cover that could prevent the application of the Medicare Levy Surcharge or Lifetime Health Cover loading.
Deciding whether the Basic tier of cover is right for you will ultimately depend on your personal circumstances and needs. When researching your options, it is important to read the policy inclusions and exclusions carefully and consider contacting your chosen fund to understand what restrictions may apply.
If you currently have private health insurance, keep a look out for further details from your health fund on how these reforms may affect your existing policy. You may notice your insurer renames your product or adds or removes services to fit your policy into a higher or lower tier of cover come 1 April. If you need further details on what you will and will not be covered for and whether there will be any changes to your existing policy, contact your insurer directly.
To find out more about the reform changes, click here.