The cost of funerals in Australia may seem expensive, but they pale into insignificance when you consider celebrity funerals in years gone by. For the most expensive funeral of all time, we have to go back to the ancient era: Alexander the Great's funeral is said to have cost more than $600 million in today's money.
Here are some other notable passings.
Elvis Presley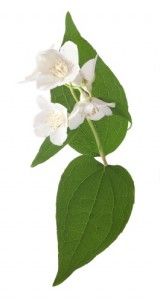 The King of Rock and Roll's funeral came out to a grand total of $23,789.73. Not bad for somebody who is rumoured to still to be alive. Elvis was just 42 when he suffered a fatal heart attack on a bathroom floor at his Graceland mansion on Aug. 16, 1977 — the night before he was supposed to kick off a 12-city comeback tour. It took less than two days for 25,000 fans to surround his Memphis home, where they endured 90-degree heat and entrepreneurs hawking $5 "commemorative" T shirts to pay their respects alongside mourners including James Brown, Ann-Margaret and George Hamilton. Though the actual funeral was closed to the public, the entire world would eventually get a glimpse of Elvis Presley's gray, swollen face after one of his cousins secretly snapped a photo of the open casket and sold it to the National Enquirer for $18,000. That image, plastered across the tabloid's cover, sold more than 6.5 million copies, making it one of the most lucrative — albeit lurid — photos in history.
Michael Jackson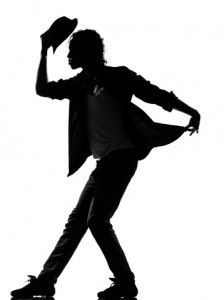 The King of Pop, on the other hand, had a funeral costing $1 million. An estimated 1.6 million people entered a lottery to win one of 17,500 tickets available to Michael Jackson's July 7, 2009 memorial at L.A.'s Staples Center, making Jackson's farewell one of the largest celebrity funerals in history. Tickets sold for upwards of $10,000 on eBay and Craigslist, and the major television networks aired the event live. Stevie Wonder, Mariah Carey and Usher performed. Los Angeles officials closed the streets around the arena during the 90-minute service, and suggested that fans without tickets stay home. Despite those efforts, the city experienced a crush of more than 100,000 people.
Princess Diana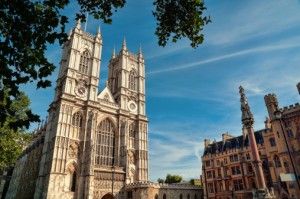 It took $5 million to put Princess Diana to rest after her untimely death. The waves of grief unleashed by the death of Princess Diana needed an appropriate outlet, so a full day of mourning was planned around the Sept. 6, 1997, service at Westminster Abbey in London. The day began with a 4-mile funeral cortege leaving from Kensington Palace. Her coffin passed by more than one million people, who had lined up along the route to pay their final respects to the Princess of Wales. Nearly 2,000 guests were present at the service, while an estimated 2.5 billion watched on television. Elton John performed a rewritten version of "Candle in the Wind," and for the first time in history, the Union Jack was flown at half-mast above Buckingham Palace.
Rudolph Valentino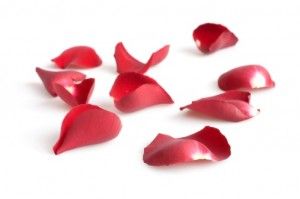 Before Elvis, Judy Garland and Michael Jackson, there was Rudolph Valentino, an Italian actor and international sex symbol who became the world's first bona fide movie star with blockbuster silent films like The Sheik. So when the 31-year-old died unexpectedly of a ruptured ulcer on Aug. 23, 1926, mass hysteria ensued; several fans, overcome with grief, killed themselves upon hearing the news. His New York City memorial service attracted nearly 100,000 mourners, who stretched for nearly 11 blocks as riot police struggled to keep the crowds from blocking the funeral procession. Decades later, it was revealed that the man who organized Valentino's memorial, Frank E. Campbell, had paid New Yorkers to exaggerate their grief to draw publicity to his now famous funeral parlor to the stars.
Judy Garland

When 47-year-old Judy Garland was found dead of a drug overdose in her London home on June 22, 1969, fans were shocked. The starlet's body was displayed to the public in a glass-enclosed coffin, and more than 20,000 people came to pay their respects. The funeral, held in New York City, was closed to the press and the public. The guest list read like a who's who of Hollywood celebrities, including Lauren Bacall, Mickey Rooney and James Mason, who delivered the eulogy.
John Lennon
John Lennon didn't have a funeral. When the former Beatle was shot and killed outside his New York City apartment building on Dec. 8, 1980, his wife Yoko Ono decided against an organized memorial service. Instead, she asked people around the world to "pray for John's soul" at a designated time. At 2 p.m. on Dec. 14, 1980, fans gathered in public squares from Melbourne to Liverpool and observed 10 minutes of silence in a global outpouring of goodwill. In New York City, more than 100,000 people assembled on Central Park's grassy slopes and turned the memorial into a daylong affair. Vendors sold Lennon merchandise and musicians played their favorite Beatles tunes. But at 2 o'clock, the entire park went silent. The city had assigned 300 police officers to the event, but the gathering was peaceful and went off without a hitch.