Australian experts are voicing concern about the strength of China's economy, saying that a crash in the Chinese markets could have a knock-on effect here.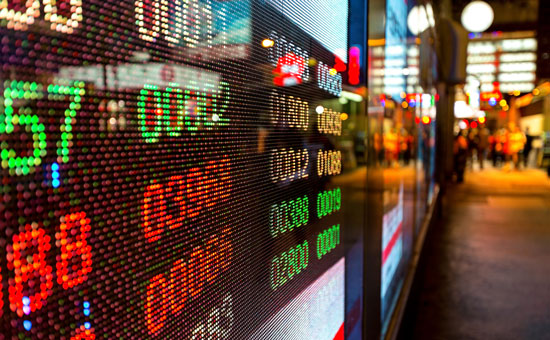 However, a slowdown in domestic manufacturing has led to policy flip-flops on the part of China's central bank, which in turn has placed increasing pressure on the China's small banks.
It's a chain reaction that's exposing vulnerabilities in the country's economy, and experts are worried.
Capital Economics' China Economist, Julian Evans-Pritchard, told the ABC that it's too early to make a call on whether or not there's cause for concern, but that "we are quite wary of whether the current strength of the economy can be sustained for much longer".
Where is China's economy going?
The simple answer is that the Chinese economy has slowed down somewhat; in 2012 it was sitting on an 8% growth rate, but its current rate falls just below 7%.
While this doesn't seem like a huge deal, Mr Evans-Pritchard asserts that the figures don't tell the full story, and that the country's economy has been much more volatile than statistics would indicate.
He notes that the brief increase in growth that China saw in 2016 was caused by a government stimulus program, and that this stimulus "is now being withdrawn, which creates concern about the outlook going forward".
Additionally, the country's total debt currently sits at $33 trillion, which represents a 277% debt-to-GDP ratio.
For comparison, consider the debt-to-GDP ratio of Greece, a country which has been brought to the brink of collapse by its debt, which is only 179% compared to China's 277%.
It's this debt that has many experts concerned, with AxiTrader Chief Market Strategist Greg McKenna saying that "it's unsustainable in terms of the total volume and the trajectory that it's taken".
"And that's why the government has been working really hard in the last 12 months to slow down the growth," McKenna added.
How could China affect the Australian economy?
The potential problems for our economy in a Chinese economic collapse stem mainly from the property market.
It's generally agreed that much of the current demand for property is coming from overseas investors, with many saying that Chinese money is partially to blame for the recent astronomic price booms in Sydney and Melbourne.
However, China's government has been desperately trying to strengthen its currency, the renminbi, and one option to try and do so is to crack down on the amount of money leaving the country.
Mr Evans-Pritchard says that there is "a real risk that demand will dry up quite quickly if the economy faces difficulties".
"In particular, because the Chinese regulators are going to be much more strict on capital outflows if the Chinese economy does face significant pressures," said Evans-Pritchard.
If demand from overseas investors did disappear, or even reduce moderately as a result of government austerity, it could result in a disastrous property crash at home – which could see prices fall and the economy slow down, if not recede.
Additionally, a weaker Chinese economy would cause problems for our GDP, since more than a third of our total export trade is accounted for by China.
If their economic problems were to lead to reduced spending on exports, Australia's revenue would take a huge hit.
Reserve Bank Governor Phillip Lowe notes that while a reduction of capital flight in China may have positive effects in the short term, "tightening up controls runs counter to the long run goal".
It's unclear when or if China's economy may crash, but experts seem united on one thing: Australia's dependence on China has become dangerous, and may end up causing serious problems for us down the road.