Latest finance deals, discounts and special offers
A round-up of deals and offers available to consumers looking to save some money or get a bit extra from their banking, insurance, energy, phone, internet and more.
If you're in the market for a new financial product, the time has come to renew one of your insurance policies, or you need a new phone, internet or energy plan, could a deal or special offer help you save some money?
To help you browse a selection of deals, Canstar has scanned its database for providers offering incentives and other offers designed to entice new customers, across a range of categories. Some of the deals mentioned may be offered by Canstar's referral partners and will be clearly marked as such.
Please note the deals mentioned are not product recommendations. The information is designed to help consumers research a range of options before making a decision. It's important to assess the products on their merits, and not just the special offer, before committing. Please check the details and any special offers directly with the provider.
How do you tell whether you're getting a good deal?
Much like when you're browsing the supermarket aisles and the 'reduced' stickers stand out like a sore thumb, it can be tempting to be drawn in by financial, insurance and other products with an offer attached. But there are many factors to consider when choosing a home loan, credit card or insurance policy, and it may not always be in your best interests in the long run to go for the product with a carrot dangling alongside it.
"The number one rule when it comes to purchasing a financial product is that it should stack up on its own merits," Canstar's money expert, Effie Zahos, said.
Particularly when it comes to products that involve taking on debt, Ms Zahos suggested looking beyond the short-term 'deal appeal' and instead thinking about your long-term financial position.
"A 0% balance transfer credit card with 50,000 frequent flyer points sounds great and it just may be for now, but did the points alone convince you to sign up for that credit card?" she said.
"How many other cards do you already have? Will you pay the debt off in the interest-free period or will it revert to a high rate? These are some of the things you need to consider."
Ms Zahos said that considering these five steps could help consumers make more informed decisions when comparing products.
Visualise the product without the 'perk'. Would you still buy it?
Calculate the overall cost of this product and look at how it compares to its peers.
Work out the value of the gift or bonus being offered as part of the deal.
Consider whether the gift or bonus has been factored into the price of the financial product.
Turn the tables around. If the gift is, say, a free flight when you take up a home loan, ask the provider if they will instead take the value of the gift off in fees or an interest rate discount for the first year. If you've got a good deal, then the savings you've made on your own should enable you to buy the gift for yourself on your own terms, at a time that suits you.
Remember too, before applying for a product with a deal attached, consider checking with the provider for any eligibility criteria and any other terms and conditions that might apply to the special offer. Also consider carefully whether the product as a whole is suitable for your needs.
---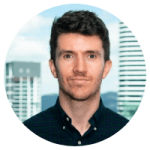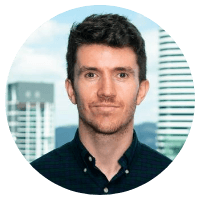 Sean Callery is Finance Editor at Canstar. His team covers just about every finance topic under the sun, but mainly superannuation, banking and insurance. He's passionate about financial literacy and translating finance-ese into simple language that anyone can understand. Armed with a Bachelor's Degree in Journalism (Dublin City University) and a Masters Degree in Creative Advertising (Edinburgh Napier University), Sean has accumulated more than a decade of international experience in communications roles – in Australia, the UK and Ireland – across finance, banking, consumer and legal affairs, and more. Before joining Canstar, he oversaw content at Credit Union Australia (CUA), one of Australia's biggest member-owned financial institutions. Follow Sean on LinkedIn or on Twitter and Canstar on Facebook.
---
Thanks for visiting Canstar, Australia's biggest financial comparison site*
→ Looking to find a better deal? Compare car insurance, car loans, health insurance, credit cards, life insurance, as well as home loans, with Canstar. You can also check your credit score for free.