Dogecoin (pronounced dohj-coin) is a cryptocurrency that's price has skyrocketed in recent weeks. With the current surge in popularity it may be time to lift the lid on this peculiar cryptocurrency and explore what it is, how it works and what a Shibu Inu dog has to do with cryptocurrency?
What is Dogecoin?
Dogecoin started as a joke by two software developers, Jackson Palmer and Billy Markus, who, in 2013, wanted to make a 'fun' alternative to bitcoin. The coin was inspired by a popular meme featuring a Shibu Inu dog, his baffled expression and internal monologue in broken english.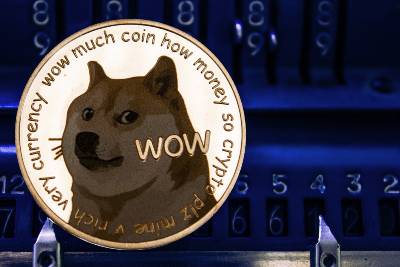 The coin is powered by litecoin and is considered a inflationary coin, because unlike bitcoin there is no finite number of coins that can be mined. Also, dogecoin's 1-minute block intervals make it faster than other blockchains. Originally, the use of the funny meme was designed to satirise the rise of altcoins but in time the joke actually led to some practicality.
What can you do with Dogecoin?
Dogecoin is actually very similar to bitcoin, as it can be used to send value internationally to anyone. And in recent years, the coin's network has increased and more vendors are accepting the unique token. In the US, for example, the coin can be used for online and in-store purchases via Bitpay, a cryptocurrency wallet. However, dogecoin is not as popular in Australia and its uses are mostly limited to trading and sending it.
Why is Dogecoin going up in price?
Dogecoin's link to the popular meme, has seen it gain a large following, but recently it has been the influence of Elon Musk, the CEO of Tesla and SpaceX, whose tweets on dogecoin tend to send investors flocking to invest in the cryptocurrency. The latest price surge was likely also linked to the billionaire entrepreneur who dropped a cryptic tweet on April 28 promoting his upcoming appearance on Saturday Night Live (SNL) on May 8 while referring to himself as the 'dogefather'.
Some analysts have suggested that investors are jumping into the coin now, before the technoking's appearing on SNL, which could send the coin's price to spike even higher.
What is Dogecoin currently worth?
At the time of writing, dogecoin is worth AU$0.7018. Year-to-date the coin has risen by 9383.78%. Therefore, if you had invested $1000 into the meme-inspired coin at the start of the year your investment would be worth $94,837.83! While that is a crazy amount, it is worth bearing in mind that the coin is extremely volatile and past performance is not an indication of future performance.
How can you buy Dogecoin in Australia?
If you are interested in investing in the cryptocurrency there are a number of cryptocurrency exchanges that buy, sell and trade dogecoin, including:
Binance
eToro
Coinspot
SwyftX
Cointree
Digital Surge
Cover image source: Jiri Hera (Shutterstock.com)
---
Thanks for visiting Canstar, Australia's biggest financial comparison site*
---
---