Imagine your next shopping trip involves sticking out your sleeve or waving your gym towel or keys to pay for something. This is what Westpac is now offering customers who bank with them.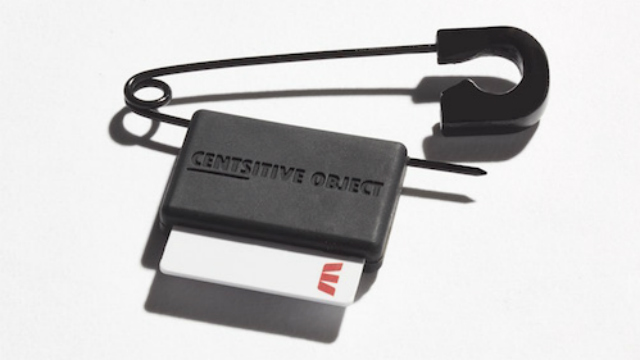 Westpac has today launched a new range of wearable technology amid an industry-wide drive to find new and more convenient ways for people to tap-and-pay, otherwise known as contactless payments.
But one privacy expert has cautioned consumers to weigh up what this extra convenience means for their data security.
Westpac's 'Centsitive Objects' wearable payments range comes in five new accessory designs, including a safety pin, iron-on patch and a keychain, which contain a chip known as a PayWear card that is linked to a customer's everyday transaction account.
It allows customers to attach it to any part of their clothing or even to their gym towel so they don't have to have their smartphones or wallets on them to make a payment.
University of NSW cyberspace law expert David Vaile told Canstar that it was important for consumers to consider more than just convenience when it comes to wearable payments technology.
"The sexy part is that these sort of technologies make spending money easy and this creates a potential for people to overspend," Mr Vaile, who is the team lead at UNSW's Allens Hub for Technology, Law & Innovation, said.
"People may be less likely to think: 'do I really need to spend $5 on that cup of coffee?"
Mr Vaile, who is also the Australian Privacy Foundation chair, said contactless payments were heavily marketed as convenient and this may blind people to the potential risks around the safety of their financial details.
"With new toys that offer convenience, the aim of the marketing push could be to distort your thinking and elevate the significance of convenience over the risks of data security," he said.
According to Westpac, its wearable payment technology is secured and protected by its Fraud Money Back Guarantee, which would see customers reimbursed in the event of any unauthorised transactions if they have met the required conditions.
A Westpac spokesperson said its customers can also make contactless payments through Garmin Pay, Samsung Pay and Fitbit Pay.
"The key point of difference with PayWear (Westpac's wearable payment technology) is its accessibility for all customers – it doesn't require a watch or smartphone, it doesn't rely on an app, and it will never run out of battery," the spokesperson said.
The new styles in Westpac's wearable payments technology range include:
Band + Chain: a convertible two-in-one keychain made from recyclable materials that can be disassembled and worn as a waterproof wristband.
Slimline Keeper: a subtle silicone tag that can be added to your existing watch or fitness band.
Centsitive Patch: an iron or sew-on patch that can be hidden on clothing or accessories.
Nostalgia Pin: iconic safety pin design with an attached keeper hidden beneath clothing.
Incognito Pin: an ultra-minimalist option attached to a keeper with four interchangeable 'topper' designs – including a lightning bolt and half sphere.